Published on
February 24, 2018
Category
Features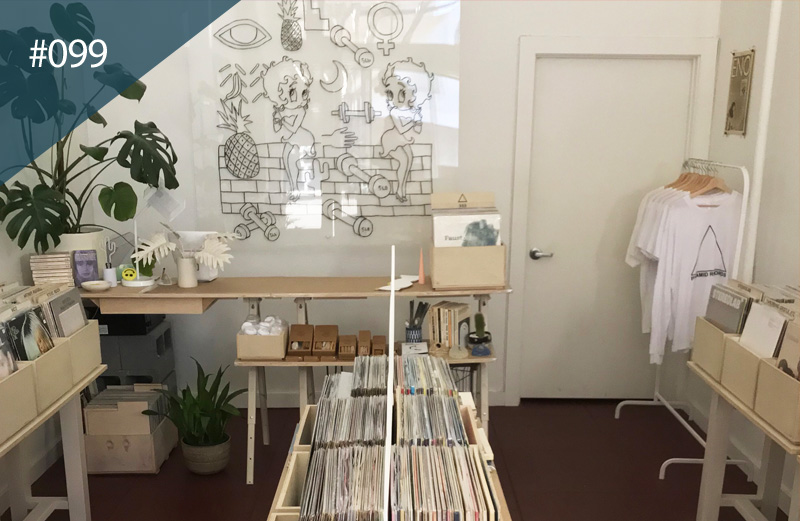 "The concept of having a store that felt comfortable to women and queer people was always a goal."
Every week, we pick out one must-visit spot from a different city around the world with photos and a little bit of history. Think of it as a kind of 1000 places to see before you die for record shops.
Having visited soul survivor Groove Merchant, newly rebranded Aquarius Records shop Stranded and the high-concept RS94109, we return to San Francisco for a chat with Pyramid Records.
---
Pyramid Records
Location: 3174 24th St, San Francisco, California 94110
Go for: Electronic weirdness, good conversation and impeccable merch
What's the story? San Francisco has no shortage of great record shops, but in Pyramid Records lies one of its gems, a place that offers far-reaching selections while providing a hub for the city's diverse cultural makeup. "I grew up working in record stores that felt more like gross boys clubs, so the concept of having a store that felt comfortable to women and queer people was always a goal," says its owner Bobby McCole.
McCole created everything you see in Pyramid by hand in 2010, from the shelves and display cabinets that line the store to unearthing the records that sit in them. "The cranky record store clerk cliché had always rubbed me the wrong way, but I love records and I love being a shopkeeper," he says. "What I'm doing is not that different from a local corner store carrying supplies that they think are worth selling. I actually love getting in first thing in the morning and sweeping the sidewalk outside."
For a city like San Francisco that wears its beautiful eccentricities and differences as a badge of honour, Pyramid offers records to match, all displayed in alphabetical order, urging you to discover beyond your own preferred genres. "You may discover Caetano Veloso while looking for The Vaselines, CAN in the C section hunting for Cocteau Twins or Steve Reich with Arthur Russell," says McCole. "The emphasis is on the music itself. Good music will always transcend the flavour of the month."