Published on
September 30, 2017
Category
Features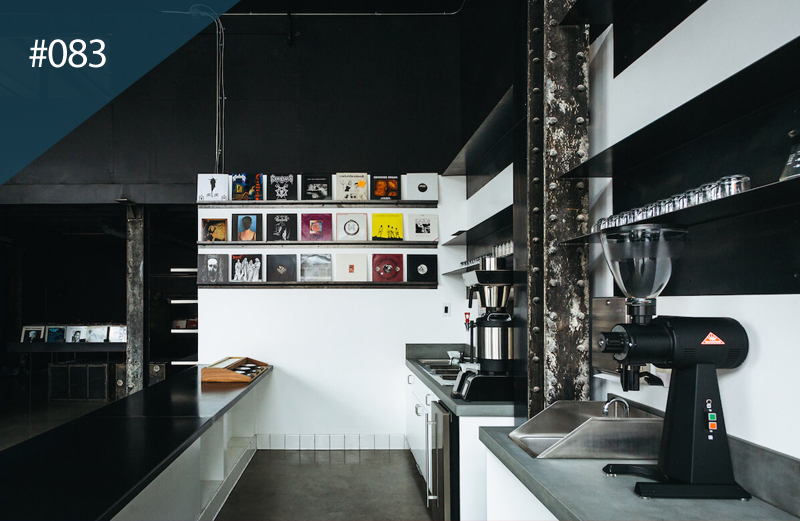 Industrial.
Every week, we pick out one must-visit spot from a different city around the world with photos and a little bit of history. Think of it as a kind of 1000 places to see before you die for record shops.
San Francisco may not be lacking for record shops (note previous visits to Stranded and Groove Merchant if further evidence is required), but few can have as distinctive a style as RS94109. About as far away from the dust and clutter of your neighbourhood record shack as you can imagine, RS94109 is all about crisp lines and industrial surfaces.
---
RS94109
Location: 835 Larkin St, San Francisco, CA, U.S.A
Go for: Dark, hard, and experimental sounds
What's the story?:
Founded by musicians Skander Harooni, Sohrab Harooni, and Josh Woods, RS94109 is one of few spaces in San Francisco for experimental music. While known for their rare, well-curated collection of '80s and '90s Chicago, Detroit, and New York house and techno, the space is also notorious for its architecture. The newly renovated space, designed by Hobstetter Architecture Studio, was expanded fairly recently to include a cafe and bar, and to accommodate DJ sets, installations, experimental video and art performances as part of RS94109's goals of becoming a cultural hub in the Bay Area.
The record shop's location in the historically alternative Tenderloin neighbourhood of San Fran-cisco, an area not as visibly transformed by urban development à la Silicon Valley as other areas in the Bay, is key to its credibility as a space dedicated to preserving art and music subcultures. Often throwing live gigs either in-store or touring, the founders are constantly collecting and playing rare finds from funk to metal.
Perhaps the best place to discover house, industrial, and noise tracks in San Francisco, RS94109 is also where you can grab a beer and discover some new underground techno before heading for your night out.
Photos: Alison Christiana