Published on
March 9, 2019
Category
Features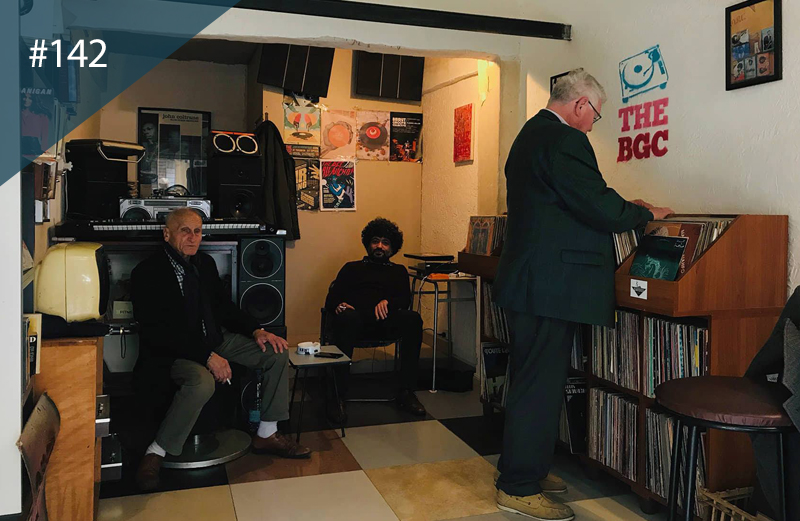 Erenesto Chahoud's soul sanctuary.
Every week, we pick out one must-visit spot from a different city around the world with photos and a little bit of history. Think of it as a kind of 1000 places to see before you die but for record shops.
Having previously visited Chico Records in Beirut, we return to the Lebanese capital to catch up with well-heeled soul merchant Ernesto Chahoud, in what was his grandfather's shoe factory.
---
Darsko
Location: Bourj Hammoud, Maraash Street, 961 Beirut, Lebanon
Go for: Vintage sounds and rare 45s from across the Middle East
What's the story?
For Ernesto Chahoud, founder of Beirut's Darsko, opening his appointment-only record shop four years ago was a natural progression after 25 years spent digging. "The idea of having Darsko rose out of necessity. I had no place to store my records, and to buy more records I had to sell some," he describes.
But there's something deeper in the shop's ongoing success. "Our local community is struggling in a sea of garbage and drivel aired on the radio," he continues. "So for us, it's necessary to push underground music that matters."
Found in what was his grandfather's shoe factory and nestled in the northern suburbs of Beirut's Armenian neighbourhood, Darsko is a tangible extension of Chahoud's personal record collection of obscurities from the '60s and '70s – from Arabic, Middle Eastern and African sounds to funk and soul, jazz, psychedelic and krautrock. The Beirut Groove Collective, a strictly 45s weekly all-nighter fronted by Chahoud, is where these records get an airing.
"I don't want to claim to be heroic in changing our local music scene," says Chahoud. "Everybody knows how hard is to make a change single-handedly, even in local cultures, but I think Darsko and The Beirut Groove Collective are keeping the authentic role of music alive by pushing interesting, forgotten records and promoting proper clubbing."