Published on
November 26, 2016
Category
Features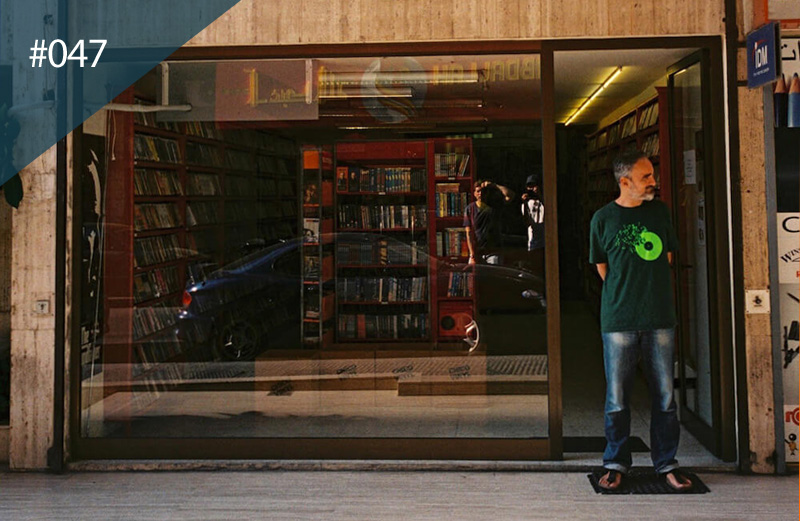 50 years in Beirut.
Every week, we pick out one must-visit spot from a different city around the world with photos and a little bit of history. Think of it as a kind of 1000 places to see before you die but for record shops.
After last week's excursion to Analog Kültür in Istanbul, we're staying in the region for a quick hop down to the Lebanese capital to catch up with Paul & Diran Mardirian at Chico Records.
One of the strongest collections of Middle Eastern records in the world, Chico Records has been in business since 1964, surviving the country's brutal Civil War and seismic regional unrest to become a destination for local and international collectors alike.
---
Chico Records
Location: Sadat-Sidani intersection, Beirut 0113 7432, Lebanon
Contact: Facebook
Go for: Lebanese grooves of all persuasions.
What's the story? Chico Records has been central to Lebanon's vibrant and prolific music scene since it opened its doors in 1964. Founded by Diran's father Khatchik Mardirian in 1964 as Pick Of The Pops, the shop was already deeply rooted in the country's music industry. As a producer Khatchik co-founded the record label Zida with Ziad Rahbani, son of star vocalist Fairuz and member of the country's most prevalent musical dynasty, from which Elias Rahbani's 'Liza Liza' featured (somewhat controversially) in our rundown of the 100 best disco 12″s of all time.
A record shop that bares the scars of the country's civil war, Pick Of The Pops became Chico Records in 1976 when a bomb went off near the shop, destroying the original sign. Khatchik stayed put though and it was only in 2004 that the shop moved to its current location in the university district by the American University of Beirut.
Now run by Khatchik's sons Paul and Diran, Chico Records stocks a formidable collection of music from the '60s and '70s, whether Kraut, prog, psych, folk and hard rock or jazz, funk, soul and disco. Its collection of Arabic music is considered one of the finest in the world, preserving now rare Lebanese titles that were damaged or destroyed during the civil war. The service, like the condition of its records, is immaculate.
With over 1,400 of these records now listed on Discogs attracting buyers from as far away as Japan, Chico Records also offers a full in-store service including the sale and maintenance of classic turntables, an assortment of vinyl-related accessories, ultrasonic washing and, in due course, an electronic record flattener.
You can find out more about Chico Records in this interview with Diran, published on VF in 2014.
Photos and research: Cedric Bardawil