Published on
April 14, 2018
Category
Features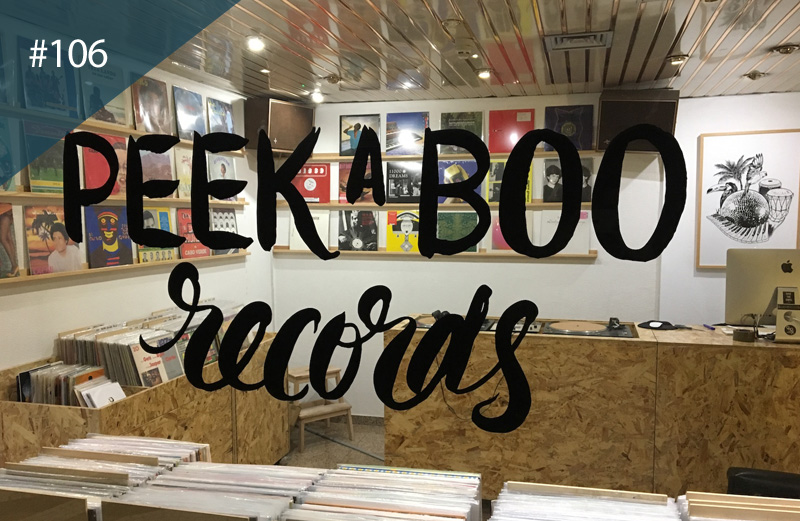 Peek and you shall find.
Every week, we pick out one must-visit spot from a different city around the world with photos and a little bit of history. Think of it as a kind of 1000 places to see before you die for record shops.
One of the most exciting cities to dig in Europe, Lisbon has a wealth of record shops. Having visited the Flur on the waterfront and surveyed the city's wider offerings, we return for a visit to one of its youngest contenders, Peekaboo Records.
---
Peekaboo Records
Location: Rua da Misericordia 14, 1st floor, shop 35 – Lisboa (espaço Chiado), Lisbon, Portugal
Go for: Global soul, rarely heard funky cuts and tropical gems
What's the story? Lisbon is a record digger's paradise. Lying at the gateway between Europe and North Africa, the city is a musical hotbed, due in part to its colonial history, which has brought the music of Lusophone countries like Brazil, Mozambique, and Angola to its streets. Hidden amongst those winding cobbles in an art-deco mall in the city centre is Peekaboo Records.
Born in August 2017, Peekaboo Records was formed by Rodrigo Alves after accruing countless rarities as a DJ. "I always dreamt of working in something connected to music, so luckily I managed to combine practicality and passion into one," he says.
"Lisbon is a place where many sounds are being rediscovered," says Alves, whose shop carries a breadth of music, from bossa nova to no wave.
"Since we opened I've noticed there are people out there who are open to these different sounds and that's both very satisfying and important – to be free-spirited and search for new things." Take your time and make sure to give Alves's cherished pug Bica a treat, too.