Published on
July 1, 2017
Category
Features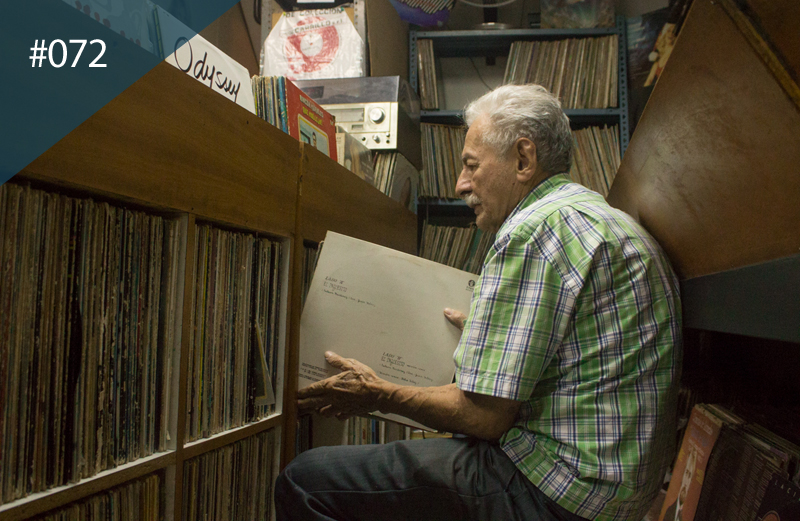 The Venezuelan capital's oldest record shop.
Every week, we pick out one must-visit spot from a different city around the world with photos and a little bit of history. Think of it as a kind of 1000 places to see before you die but for record shops.
Having been to Brazil, Argentina and Colombia in Latin America, our next stop is in the Venezuelan capital Caracas, and the city's oldest record shop, and home to over 20,000 records.
Thanks you to José Lopez from the interview and photos. Find more from him on Instagram.
---
Carrillo Musical
Location: Avenida Urdaneta, Centro Comercial Candoral, Local Número 22. La Candelaria.
Go for: Latin music, imports and camaraderie
What's the story? One of the few paces to get records in the Venezuelan capital, 80 year old Néstor Carrillo's Carrillo Musical also happens to be one of the oldest in the country.
"I have been in this business for more than 50 years," he said. "I have music from classical to Miriam Makeba, Carmen Delia Dipiní or the first Los Panchos albums". This eclecticism also sets Carrillo apart, as most retailers in the city don't carry many, if any, imports.
Photos of Mexican actor Pedro Infante with covers of Venezuelan singer Alfredo Sadel adorn the walls of the shop, which is both charmingly chaotic and meticulously organised after Carrillo's own decades-old system.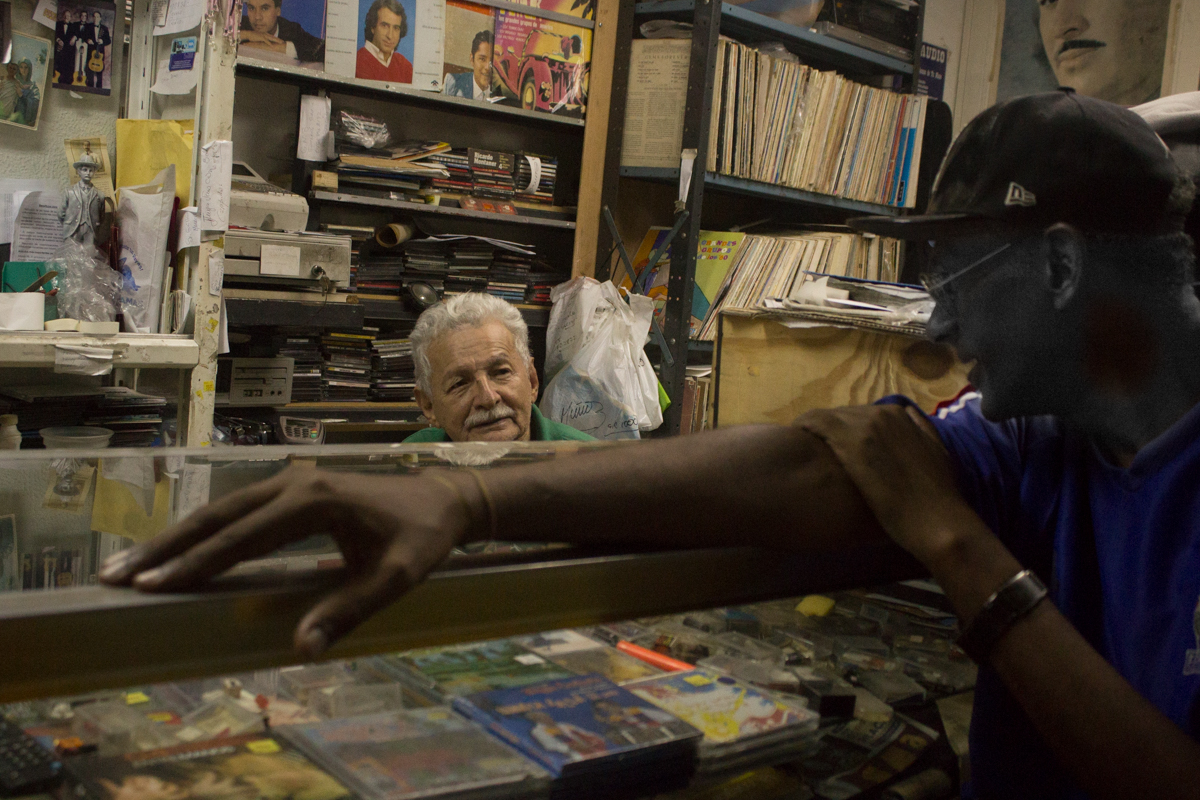 In the troubled country, it's not surprising that collecting records can take a back seat sometimes to more pressing matters, but for Carrillo, it's exactly that local community which makes his work worthwhile. "There are a lot of collectors here, there's a lot of camaraderie," he says.
It's camaraderie that, according to Carrillo, is based on the love of vinyl. "For me the LP has a lot of value because it connects you with what you miss. In addition, the fidelity of the sound is greater than that of any other format. If you take care of it, vinyl is always preserved."
Needless to say, if you find yourself in Caracas with an afternoon to spare, pay a visit to Carrillo and come away with a little wax and a little more wisdom.