Published on
January 21, 2017
Category
Features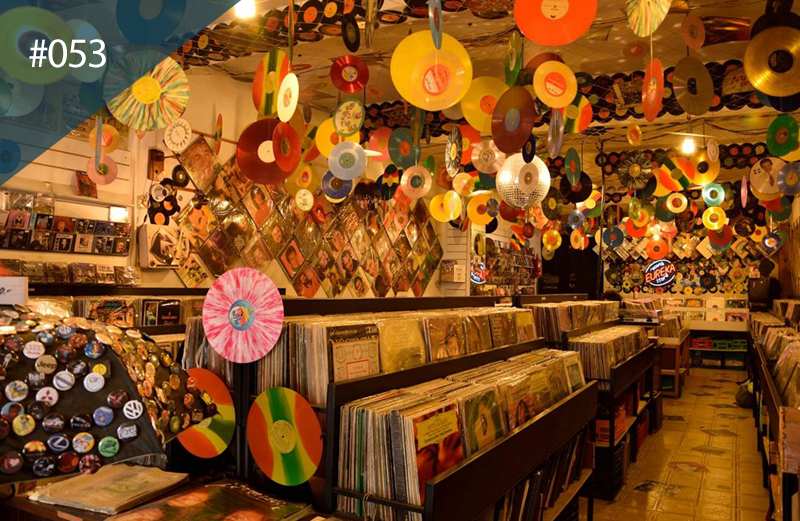 That light bulb moment in Argentina.
Every week, we pick out one must-visit spot from a different city around the world with photos and a little bit of history. Think of it as a kind of 1000 places to see before you die but for record shops.
Having sampled the Brazilian scene via long haul flights to São Paulo and Rio De Janiero (on more than one occasion), it's time to drop the needle on Argentina.
For our first stop we're in Buenos Aires, whose dual heritage – half Latin, half European – has endowed the city with a vibrant and energetic culture. Count those pesos because the eats, parties and records you'll find here are some of the best in Latin America.
---
Eureka Records
Location: Defensa 1281, San Telmo, Buenos Aires, Argentina
Contact: Facebook
Go for: Latin pressings and forgotten Argentinian treasures
What's the story? Characterised by colonial building, tango parlours and and antique shops, San Telmo is the oldest barrio of Buenos Aires.
Head down one of its cobblestone streets and you'll find Eureka Records, the biggest store of its kind in Buenos Aires and quite possibly all of Argentina.
The massive selection here spans the entire genre spectrum, from heavy metal to disco to records for children, new and old. But for many the big draw will be its collection of records from the region, notably Argentine rock, tango, cumbia, Latin pop folk and South American pressings of classic albums.
It doesn't stop there: Eureka caters for every collecting addiction with a generous stock of magazines, music sheets, t-shirts, merchandise, CDs and DVDs lining the shelves. If 78s are your thing, you won't be disappointed either.