Published on
June 13, 2018
Category
Features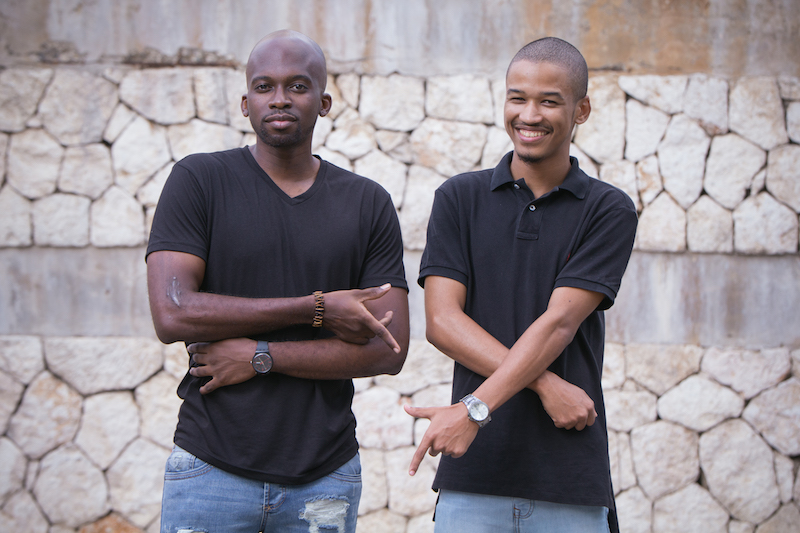 Mutant bass movements.
Few producers have captured the electronic underground in recent years like Equiknoxx. From their universally lauded DDS collection Bird Sound Power, to last year's Colón Man, the collective have built a reputation for their uncompromising dancehall deconstructions, forging a hybrid sound that nods towards industrial and avant garde as much as the music's forefathers.
At the root of the sound though is the physicality of dancehall, something which translates in the immediacy of their live shows, as it did earlier this year when they joined performance artist Cecilia Bengolea for a high-octane appearance at Palais de Tokyo's Do Disturb festival in Paris. The collective have soundtracked Bengolea's new The Store X The Vinyl Factory commission, more details of which will be revealed later this year.
For this mix, Equiknoxx's Time Cow has gone back to back with Bobby Blackbird, skipping through the bass-heavy influences, dubs and personal remixes (of Fatima Yamaha, Peggy Gou and others) that make the Equiknoxx live show so vibrant.
Tracklist:
Miss Red – Dagga
Low Jack – Light
Spice – So Mi Like It (Iliano Remix)
Masicka X Puppy Disco X Gavsborg – Murder Dub
Ward 21 – Judgement Day (Time Cow Edit)
Leftside – Phat Punani (Time Cow Edit)
Arewhana Gang Ft Avi S – Crystal Clear (Tarraxo Remix)
Vybz Kartel – Georgina (KRS Remix)
Popcaan – Love Yuh Bad (Gavsborg Edit)
Swing Ting Ft. Shanique Marie – Tun It Up
Peggy Gou – Han Jan (Bobby Blackbird Edit)
Madd Again – Watagwan Ya
Dolo Percussion – Dolo 11 (Time Cow Mechanic Edit)
Equiknoxx – Jim Screechie Riddim (Funkystepz Remix)
Fatima Yamaha – Half Moon Assassin (Bobby Blackbird Edit)
Beenie Man X Vybz Kartel – Picture this (Silky Black Edit /Jump Spring Riddim)
Finn – Who Is This (It'S P)
Kemikal – Tease Me (Time Cow Secret Remix)
Cecile Ft Lady Saw – Loser (TC4 Mix)
Silky Black – Tight
Fallow – Touch Ya Knees
Finn – Late At Night (Do Not Disturb Mix)
Silky Black – Work
Spooky – Coolie Joyride
Silky Black – Hurting Me
Equiknoxx – Jump ft. Shanique Marie, Time Cow, Bobby Blackbird and Gavsborg
Photo: Jik Rueben