Published on
April 28, 2021
Category
Features
The most bang for the most buck.
High-end headphones. What makes them so great? While mid-range headphones can sound great and offer a satisfying listening experience even to the most trained of ears, venturing into the high-end sector of headphones can offer a build and sonic quality that is otherwise unparalleled. 
While some high-end headphones do include modern, wireless functionalities that are often found in less expensive models, brands that offer higher-end options typically value delivering extraordinary audio quality as the primary focus of their design. 
Features and terminology like closed back, open back, planar and dynamic drivers are still found across various models, however at the high end they are refined to a level of near perfection. 
Certain technologies, such as electrostatic headphones, are often found when moving up into a higher price bracket as well. These types of headphones offer a technology that utilises very thin diaphragms that are electrically charged. This results in headphones that weigh less, feature less distortion, and have a unique sound characteristic to them. 
All of this aside, we always recommend that you test out headphones in person if you can. If you can't, make sure that the online description of the headphones you're interested in matches the sonic qualities you desire. We all have different things we're looking for in terms of sound profiles. Two similarly priced headphones from different manufactures can offer completely different sounds, especially when listening to different types of music on them.
(NB: These headphones range from £1299 – £4799.)
---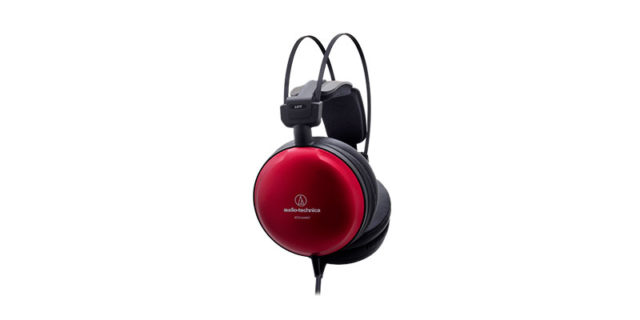 Audio-Technica ATH-AWAS
Price: £1299
Pros: Wood finish, clear and detailed overall sound 
Cons: Low end can be lacking for some
Verdict: Simple and straightforward without the compromise of overall sound quality. Also has a nice unique wood finish to it. 
Featuring rare Japanese Asada Zakura wood, the ATH-AWAS doesn't offer too many bells and whistles but more than delivers in terms of audio quality and comfortability. Powerful magnetic circuitry, diamond-like carbon coating, 53mm drivers, and a double air damping system (which divides the housing structure into separate acoustic chambers), all aid in an overall detailed sound and tight, smooth, realistic bass response. 
---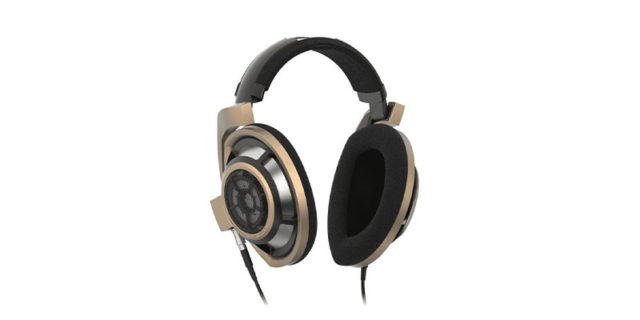 Sennheiser HD 800S Anniversary Edition
Price: £1,400
Pros: Incredible sound, open back, modern design
Cons: No Bluetooth
Verdict: The original HD 800 was an exemplary headphone model; 10 years later, the 800s Anniversary Edition delivers a nice upgrade that builds on what made the origials so great. Highly recommended as the go-to headphones for your vinyl system.
Sennheiser has 75 years of experience under its belt, with the HD 800s Anniversary Edition those years of experience shine. While most modern headphones have wireless functionality, the 800s anniversary edition opt-in for pure, audiophile-first sound quality. A ring radiator transducer allows for both the right and left sides of the headphones to deliver perfect balance, so your sound is as accurate as you possibly can get. Open back design also allows for air to pass through, resulting in reduced pressure and overall producing a natural, clear, and disturbance-free sound that allows you to melt into what you're listening to.
---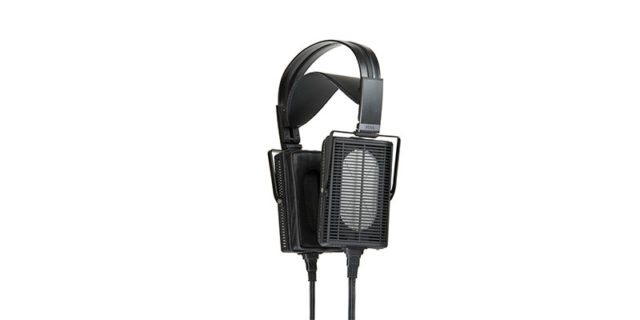 Stax SR-L700 Mk2
Price:£1,195
Pros: Clear transparent sound, electrostatic system, Lamb Leather earpads 
Cons: Need external unit to power/play music, lacks mobility
Verdict: If you're looking for a transparent, clear sound profile for a home listening set-up, the electrostatic Stax SR-L700 MK2 should be on your radar. 
A boxier design isn't the only thing that's unique with these headphones, it's, you guessed it: the sound profile! A super thin diaphragm, fixed electrodes, and heat diffusion technology come together to deliver a balanced sound with deep bass tones and smooth mid-range. These headphones are also electrostatic, so they will need an external amplifier type of system for them to be able to play audio. 
---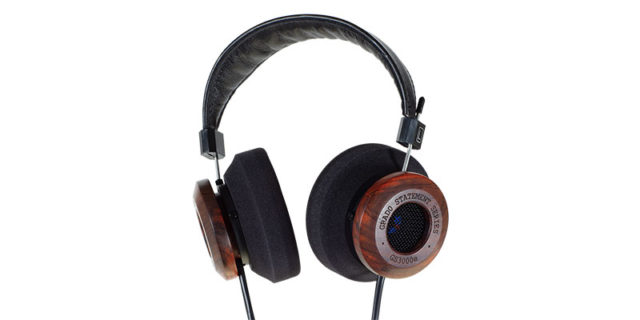 Grado GS3000e
Price: £1795
Pros: Stylish cocobolo wood finish, open back, large soundscape 
Cons: No Bluetooth
Verdict: Grado perfect their open back headphones with the GS3000e, great for any seasoned listener or enthusiast. 
Grado may be the best in the game when it comes to producing exceptionally built open back headphones. While the brand is best known for amazing sound across all lines of its headphones, the GS3000e are the best sounding headphones the company has produced. These headphones have a large soundscape and Grado puts insane attention on the level of detail with these headphones. The result is a uniquely rich musical characteristic that matches the cocobolo wood used for the outer ear covers.
---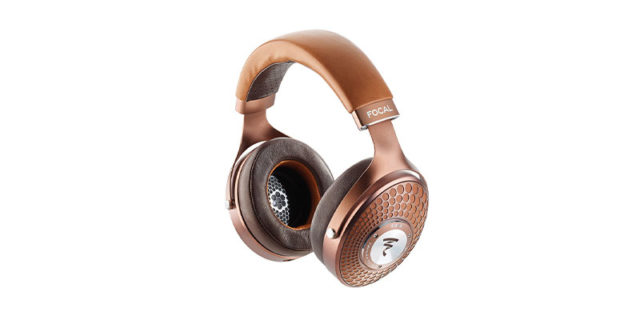 Focal Stellia
Price: £2,795
Pros: High quality build, low impedance, extremely comfortable  
Cons: N/A 
Verdict: From the lowest lows to the most demanding highs, the Focal Stellia hold up extremely well and offer a strong middle ground between being the perfect headphones for home use and taking out on the go. 
The Focal Stellia design just screams high-end and futuristic. Marketed as audiophile headphones for home use and on the go, they more than deliver. The Stellia are comfortable, close backed, and feature electrodynamic drivers that allow for great frequency response — all wrapped in a modern, stylish design. Low impedance also allows these headphones to drive easily. If the attention to detail in sound quality didn't impress you enough, the model's build and case feature a cognac and mocha faux-leather build. 
---
Audeze LCD-24 – Special Edition
Price: £2,912.50
Pros: Planar, open back, easy to drive
Cons: No Bluetooth 
Verdict: The Audeze LCD 24 Special Edition headphones are easy to drive, open backed planar headphones that blow similarly priced models out of the water. 
Open back systems are great, so are planar systems, and when they come together it's like a match made in heaven. The LCD-24 Special Edition takes both of these technologies and puts them in an overall great design that sounds just as good as it looks. Compared to other planar drivers, the ones in the LCD-24 are some of the easiest to drive; this means you get lower distortion and overall better quality of sound. A larger diaphragm aids in better dynamics and even more distortion reduction. 
---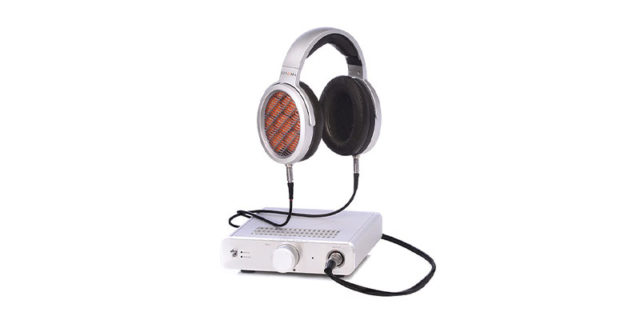 Warwick Acoustics Sonoma Model One
Price: £4,995.00
Pros: Electrostatic design, lightweight, open back
Cons: Needs a dedicated amplifier for headphones to work, open back causes sound to "leak", not mobile
Verdict: Warwick Acoustics Sonoma Model One's are top of the line open back, premium electrostatic headphones that should be the go-to for any audiophile.
The Sonoma Model One are a special kind of open-back headphone: they're electrostatic! Electrostatic headphones deal with electrical charges that are sent to the headphones' diaphragms; because of this tech, these types of headphones weigh significantly less. Sonically this results in minimised reflections, which ultimately results in a clean, clear sound. These headphones also come with and require an energiser (kind of like an external preamp) to be able to receive sound via analogue and digital sources. This energiser also acts as a high-quality digital-to-analogue (DAC) converter. 
---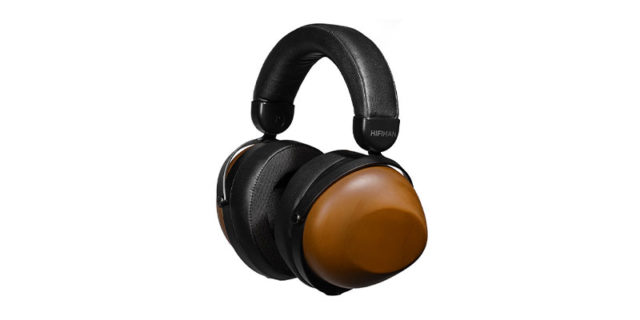 Hifiman HE-R10P
Price: £4799.00
Pros: Planar, full immersion, amazing sound profile 
Cons: Optional attachment piece, "Bluemini" can be bought for Bluetooth and DAC capabilities 
Verdict: Hifiman did not hold back with the HE-R10P. A full immersion like no other can be expected from these headphones. Highly recommended for any enthusiast or seasoned audiophile. 
Audiophile-centred without completely ignoring the needs of a modern-day music listener is the HE-R10P's pitch. While it's typical to get a sense of immersion from closed-back headphones, these headphones are different. A particularly deep, true sense of immersion is found with this planar model. It's one you have to experience for yourself to truly appreciate. While the low end and highs of the HE-R10P perform exceptionally well, the midrange is out of this world. An optional attachment piece also gives these headphones high-quality DAC and Bluetooth capabilities.
---
Check out our guides to the best mid-range headphones here, and the best budget headphones here.