Published on
March 16, 2021
Category
Features
Cans that won't break the bank.
In 2021 headphones are expected to offer a lot. Great sound quality, wireless functionality, and build quality are all on everyone's mind these days when looking at a new pair of headphones. But while the modern era of headphones has brought interesting and useful upgrades, the fundamentals have largely stayed the same.
When shopping for the right pair of headphones it's important to know about certain terminology that can greatly affect the sound you're getting. 'Open back' versus 'closed back' is one you'll come across pretty often.
Open back headphones allow air to pass through, resulting in a more natural sound when there isn't a lot of background noise present. Open back systems are perfect for home listening and terrible for commuting or crowded environments since the sound sort of "leaks" out of the headphones, meaning everyone on the train will be able to hear what you're listening to.
With a closed back system, you can typically expect a more immersive listening experience. There is also no sound leakage. These systems are great for commuting and home listening, but do not provide as clear or as encompassing an experience as is achieved with an open-back system.
With this terminology aside, it's important to mention that the best thing to do when shopping for a pair of headphones is to always test them out in person — or to at least make sure that the online description comes close to the sound characteristics you're looking for.
With all that aside, below are eight highly recommended headphones that won't break the bank and sound pretty great too.
Prices range from £50-£311.
---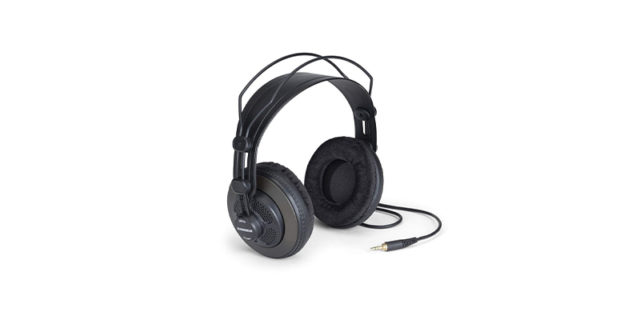 Samson SR850
Price: £50
Pros: Affordable, semi-open back, good high end
Cons: Can sound thin, not good for commuting due to some sound bleed
Verdict: Perfect for those who want a pair of headphones that deliver accurate, detailed sound without too much sound coloration at an affordable price point.
For £50, Samson offers an appealing entry-level package with its SR850 model. These headphones are semi-open back, meaning you get some of the accurate and natural sonic characteristics typically found in a fully open back headphone system. With a detailed sound profile, an adjustable metal headband, oversized 50mm drivers, and overall decent build quality, it comes as a surprise that Samson can offer the SR850s at such a low price point.
---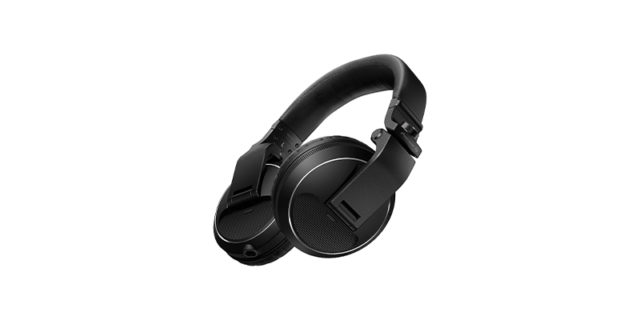 Pioneer HDJ-X5-K
Price: £89
Pros: Lightweight, good for DJing, detachable cable
Cons: Cheap-feeling earcuffs
Verdict: Lightweight entry-level DJ headphones that are good enough for the DJ booth or your home set up.
Finding the right pair of headphones as a DJ can be an excruciating task; luckily, Pioneer provides a solid package with the HDJ-X5-K. Lightweight, affordable, easily replaceable earpads, detachable cables, and a 2-year extended warranty make these headphones great for beginner DJs and even some seasoned professionals. They also sound great! With a 40mm driver, 4-core twisted-structure cable delivering exceptional left-right channel separation, and build quality that has passed even the US military's standard shock test, they'll be able to deliver whether you're listening at home or in the DJ booth.
---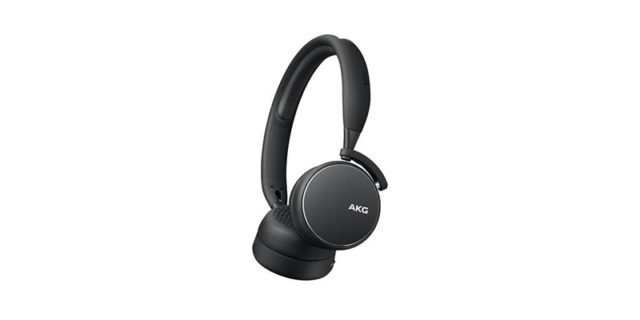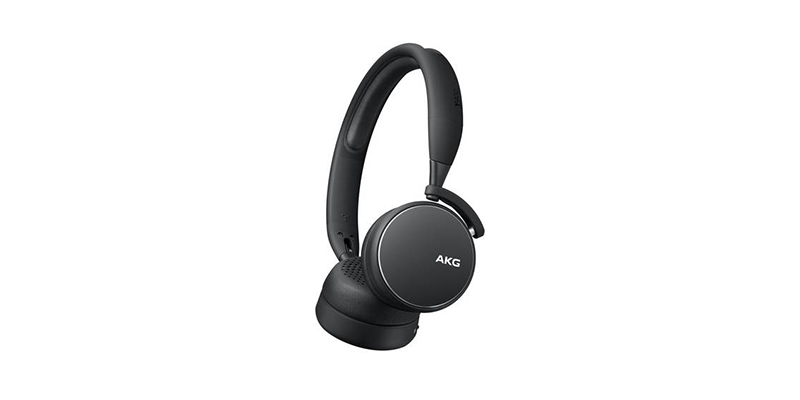 AKG Y400
Price: £99
Pros: Affordable, lightweight, bluetooth
Cons: N/A
Verdict: The AKG Y400 are a great middle ground of wireless and analogue, while still offering a strong sonic profile.
Coming in at £99, the AKG Y400 are bluetooth capable, lightweight headphones that deliver surprisingly great sound. Having a built-in ambient-aware technology that uses specially developed tech to cancel out unwanted frequencies gives a fully immersive listening experience. You can even jump quickly out of the immersion with the flip of a switch and easily amplify the surroundings to quickly eavesdrop or have a quick conversation without the need for removing the headphones. A single charge will give you up to 20 hours of uninterrupted listening. You can also use the cable provided to plug directly into an analogue source.
---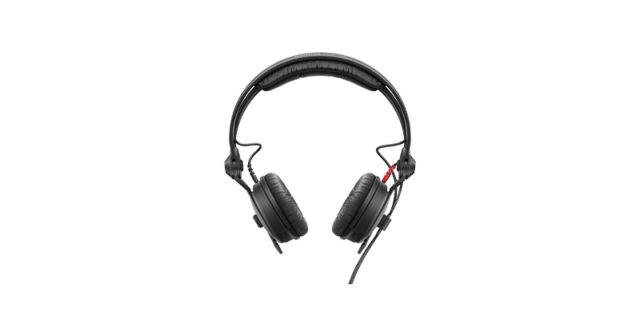 Sennheiser HD 25
Price: £129
Pros: Lightweight, DJ friendly
Cons: Earpads may be uncomfortable for some during longer listening periods
Verdict: Highly recommended for those looking for affordable DJ headphones or a lightweight package that does a good job of delivering sonics at higher volumes.
It's no surprise that a lot of DJs' go-to in terms of headphones are Sennheiser's HD 25s: they're reliable, sound great, and are extremely lightweight. These headphones are capable of handling very high sound pressure levels, making them perfect for any DJ booth. While they may be the industry standard for DJs, these headphones do exceptionally well in home listening environments as well. Intentionally made for "sound professionals" you can expect a clear, accurate sound that does a good job at isolation and reducing background noise.
---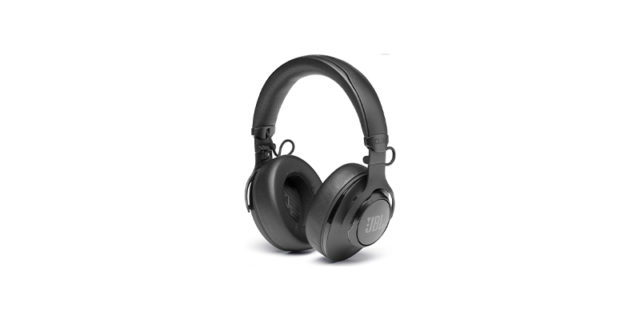 JBL CLUB 950NC
Price: £219
Pros: Punchy bass, bluetooth functionality
Cons: Many features tied to an app
Verdict: The Club 950NC offer unique wireless functions that bring you closer to the sound of the club while also delivering a punchy bass-driven profile. They also works well when used with analogue sources.
You don't often hear bluetooth and DJ mentioned in the same sentence, especially when you're talking about headphones. Well with the JBL Club 950NCs that's exactly what the brand is trying to merge. At £219, these headphones offer a bass-driven, high resolution, adaptive noise cancellation experience. What's unique to these headphones is that they have a special Stage+ feature tied to an app that allows you to change your sound profile to mimic that of a club or DJ booth — which might be and interesting way of listening to live streams. When you're not taking advantage of the 55 hours of wireless usage time, it's possible to plug these headphones into an analogue source with an included 3.5mm cable.
---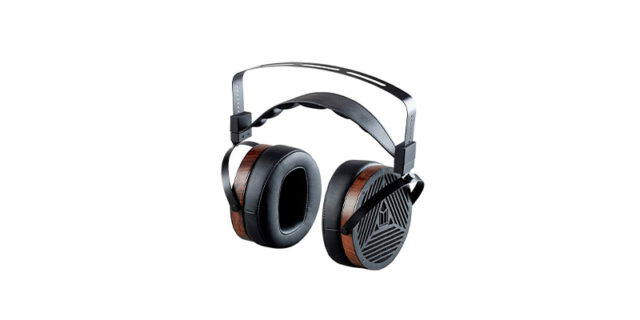 Monoprice Monolith M1060
Price: £220
Pros: Planar drivers, nice design
Cons: Open back design allows for sound to bleed, not best for commuting
Verdict: The Monoprice Monolith M1060 offer a high quality entry-level audiophile experience at a price point that is well worth it.
Planar drivers are awesome — they're a special type of drivers that uses magnets and allows pure, low-distortion, pin-point stereo imaging, as well as exceptional bass. Typically you'll find these types of drivers in higher-end audiophile headphones, but with Monoprice's Monolith M1060 the tech is available in an affordable package. A fully open back design also allows the M1060 to give you an encompassing sound profile as if you're in the middle of a concert. Plus, they're extremely comfortable and stylish, which helps.
---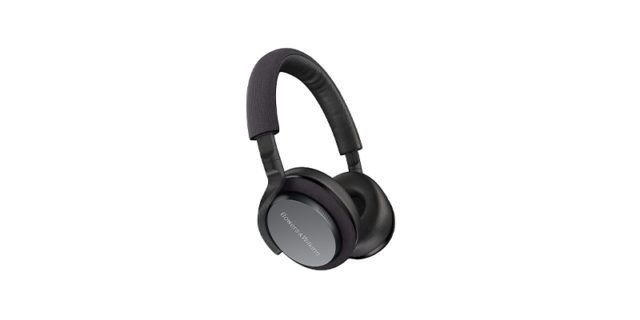 Bowers & Wilkins PX5
Price: £269
Pros: Modern design, bluetooth
Cons: Bass a tad boosted
Verdict: Great everyday, bluetooth-capable headphones that can be used either at home or on the go.
The PX5 by Bowers & Wilkins are modern and sleekly-designed headphones ready to work in the world of today. And with 25 hours of playtime, adaptive noise cancellation, and a crisp sound profile, these headphones are ideal for those on the move. While this might be the ethos behind the design of the headphones, they do pretty well in the home listening department as well. With 35mm drivers and a detachable 3.5mm audio cable, you can easily use these headphones with your home vinyl setup without compromising on any wireless functionality you've come to expect from modern headphones.
---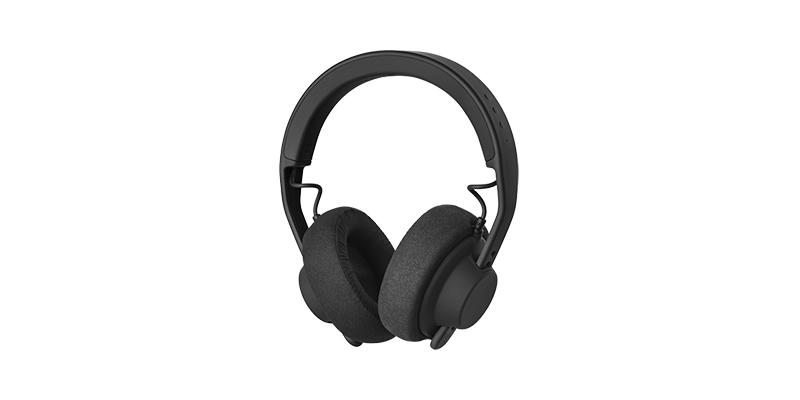 AIAIAI TMA-2 HD Wireless
Price: £311
Pros: Bluetooth capabilities, extremely comfortable earpads, minimal design, completely modular
Cons: N/A
Verdict: The AIAIAI TMA-2 HD Wireless offers an upgraded sound profile and bluetooth functionality while keeping the modular ethos the original TMA-2 had.
Modular is at the core of the AIAIAI design ethos. All the components from the cable, earpads, drivers, and headbands, are interchangeable, replaceable, and upgradable. As the name suggests, High Definition is at the forefront of these headphones' sound. APTX HD wireless technology delivers an audio range that's equivalent to listening to high-quality, digital recordings. Alcantara earpad cushions give you the utmost comfort for all-day use, all while helping to seal and improve the sound you're getting.