DJ Tennis, Tim Sweeney + Lauer & Fantastic Man and Kiwi.
Fast Forward
Toiletpaper / NikeLAB and The Vinyl Factory.
SOLD OUT
Out of stock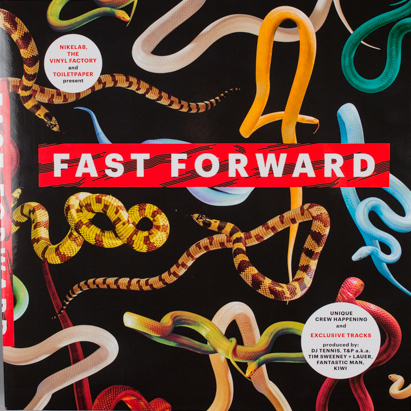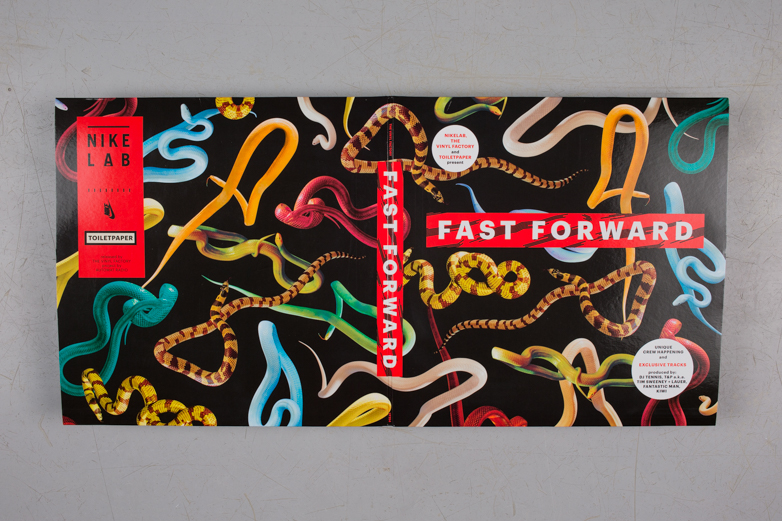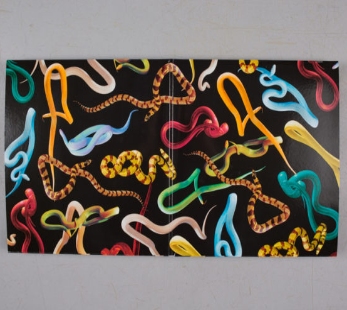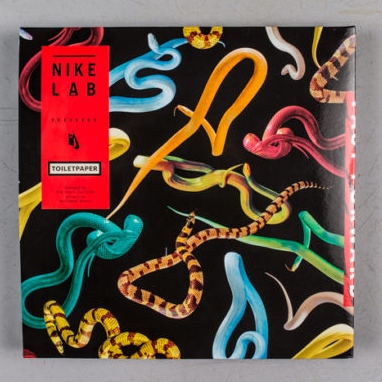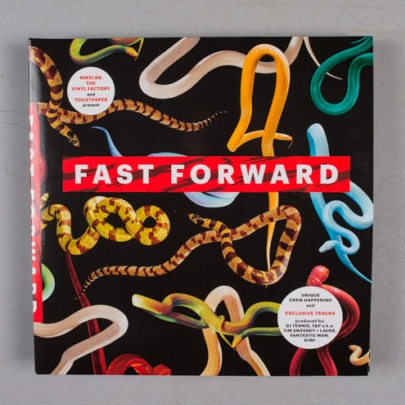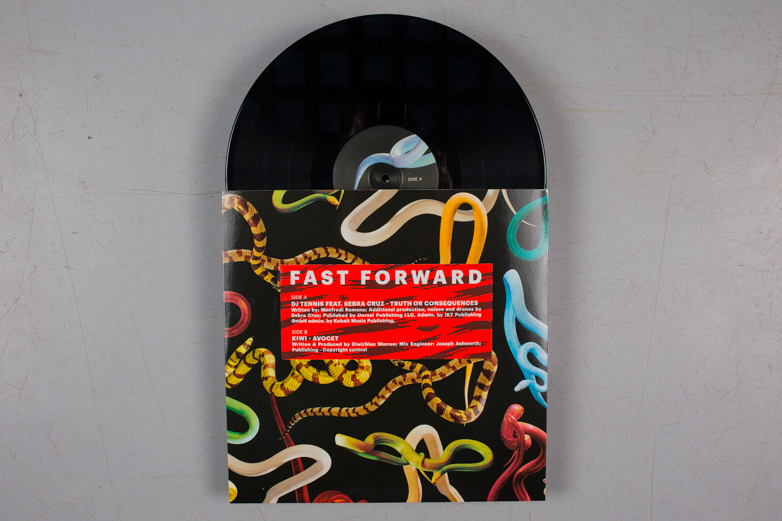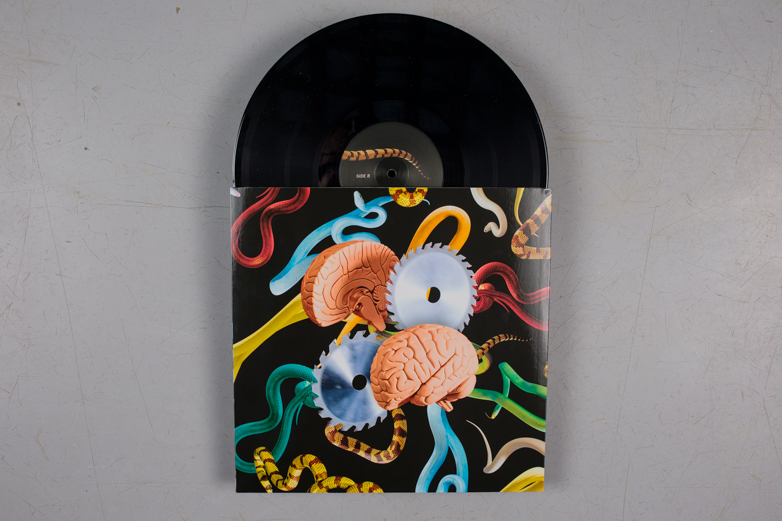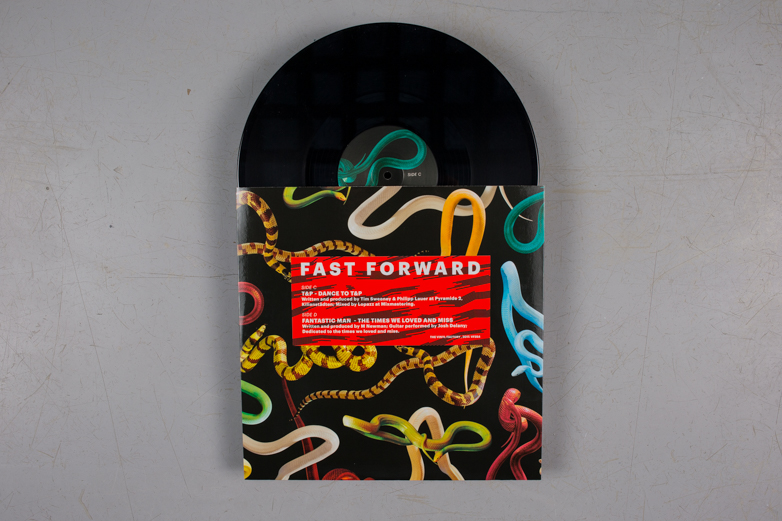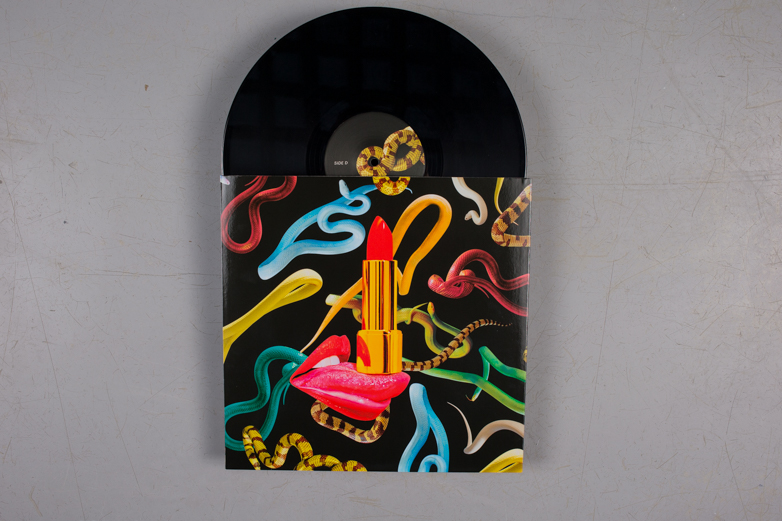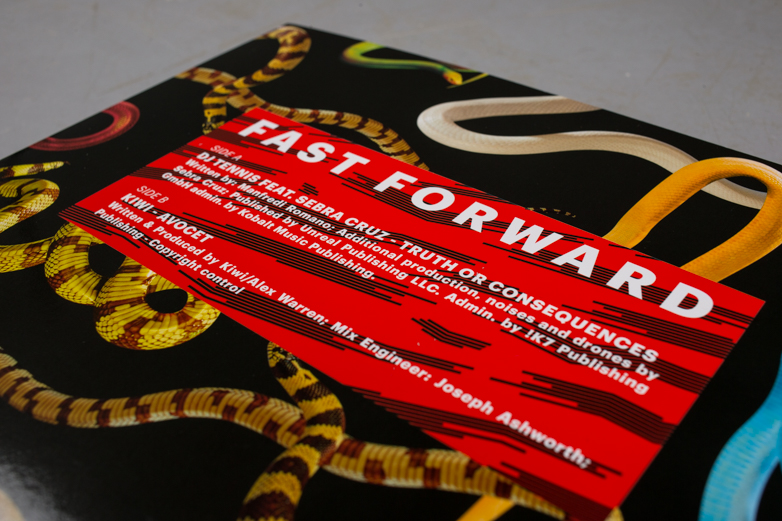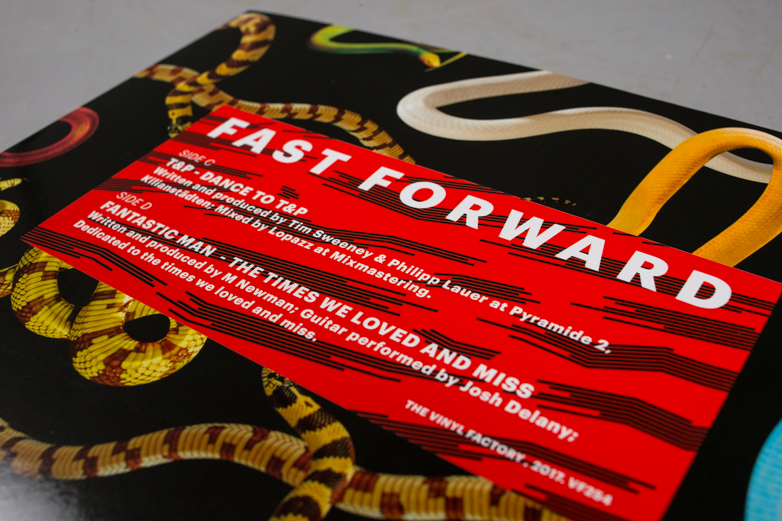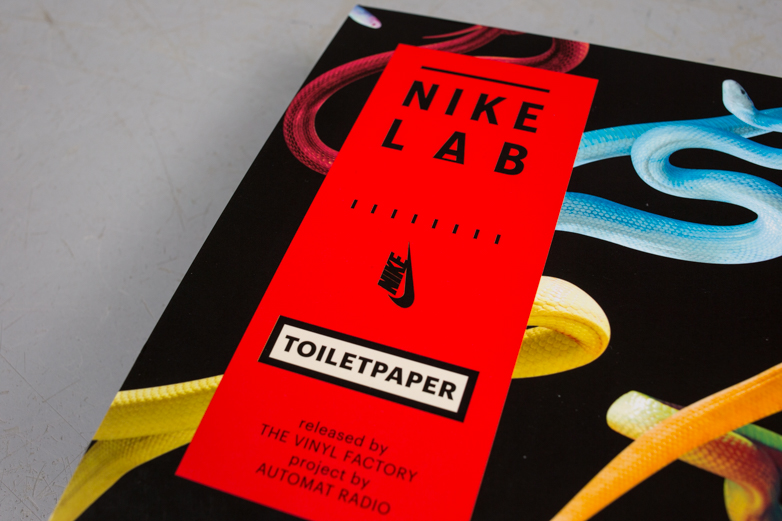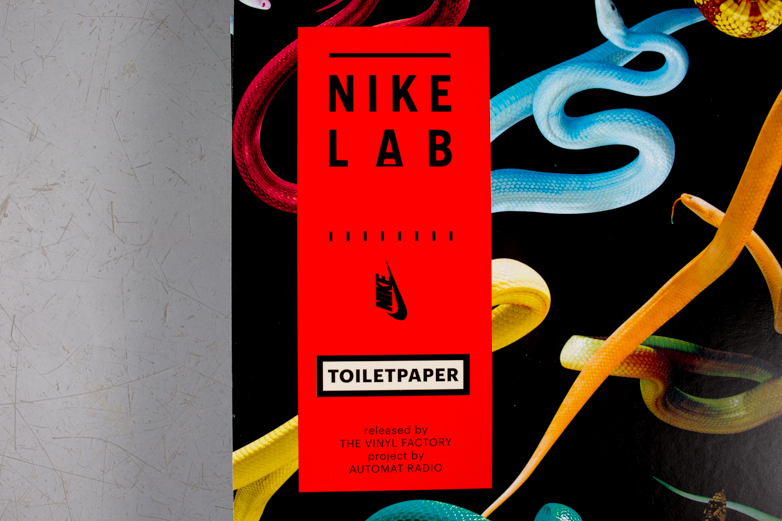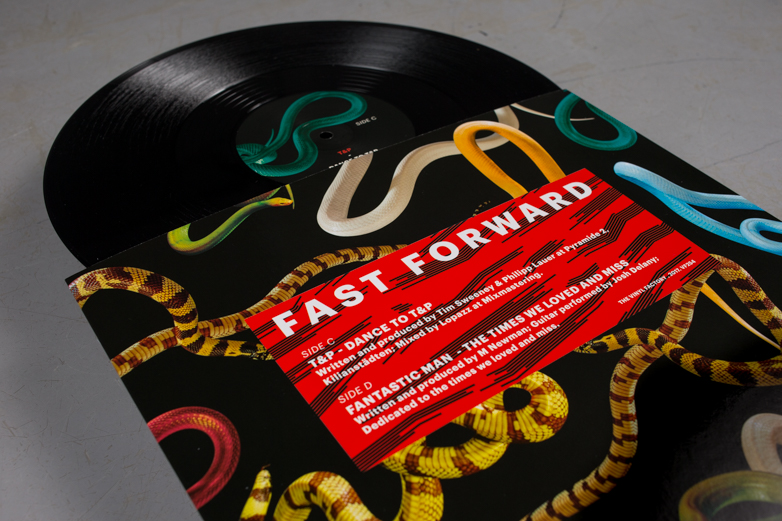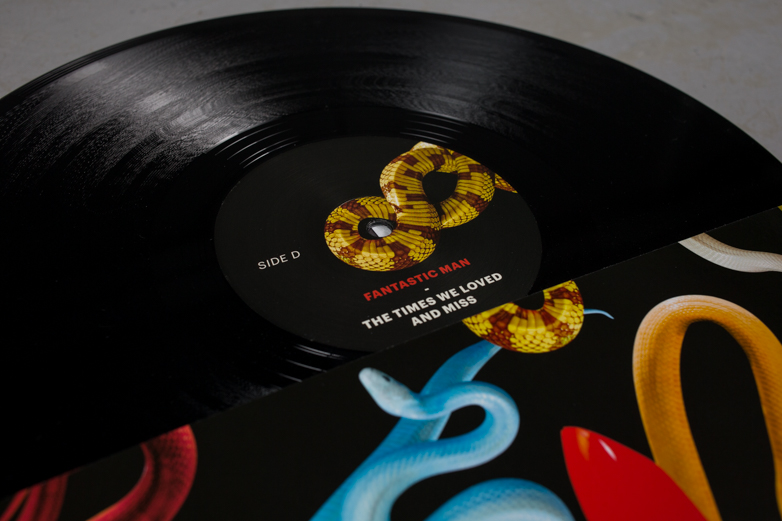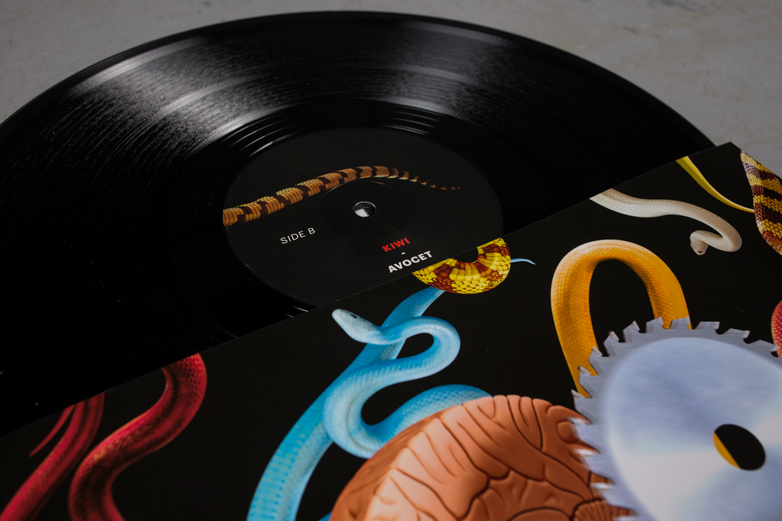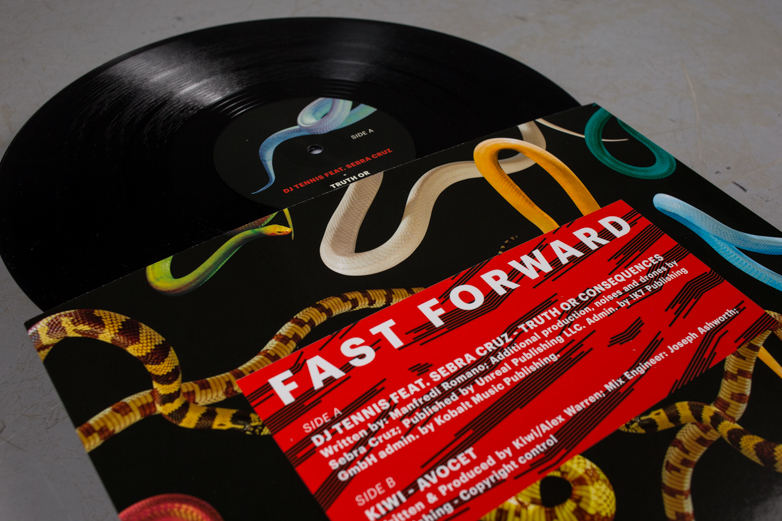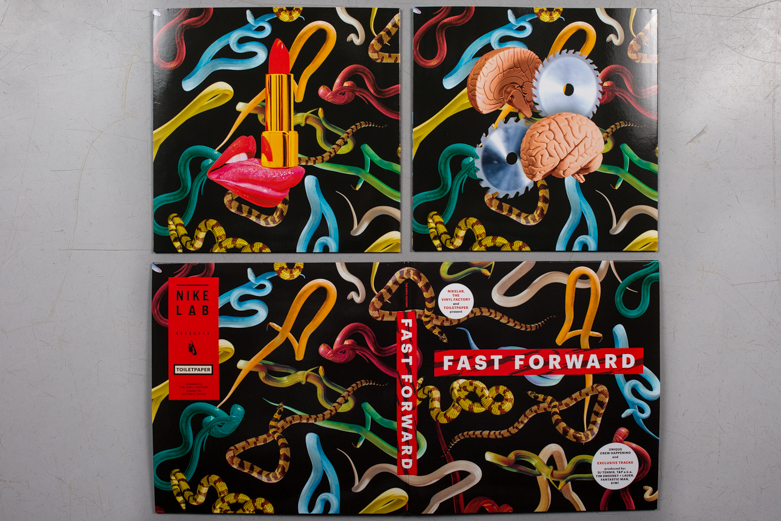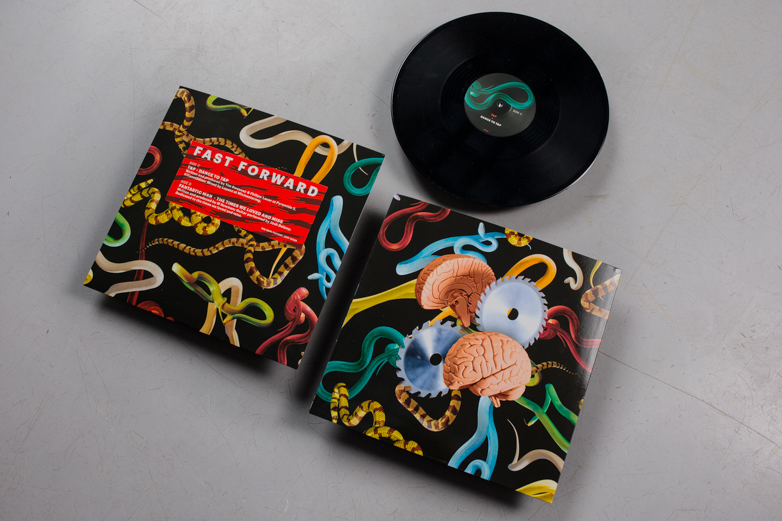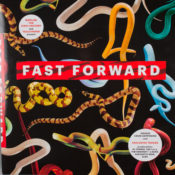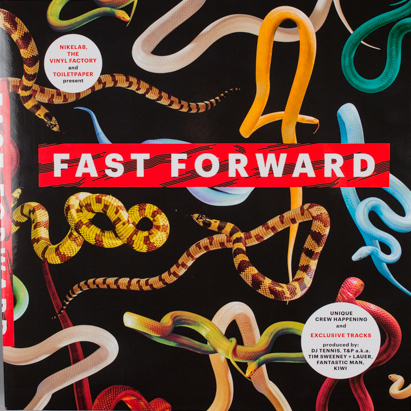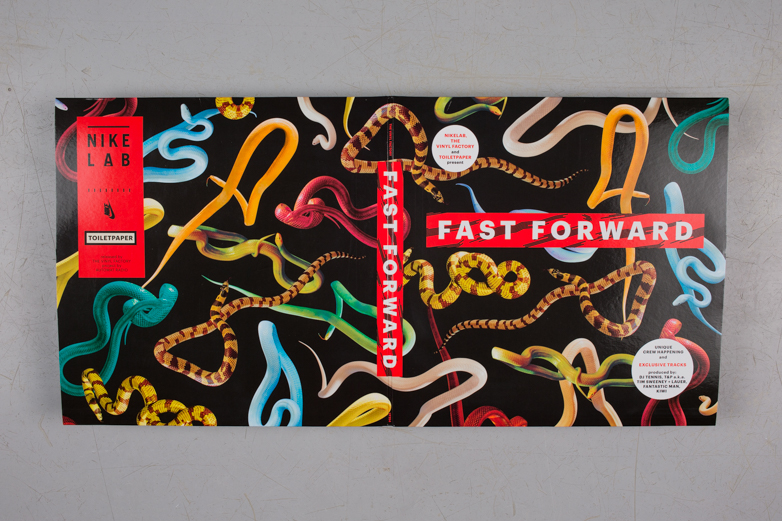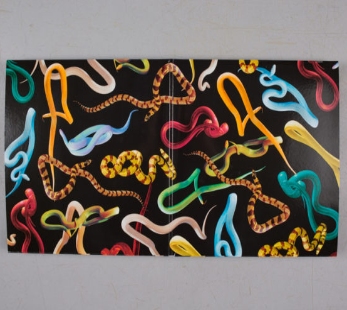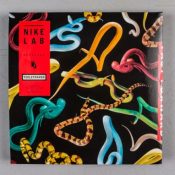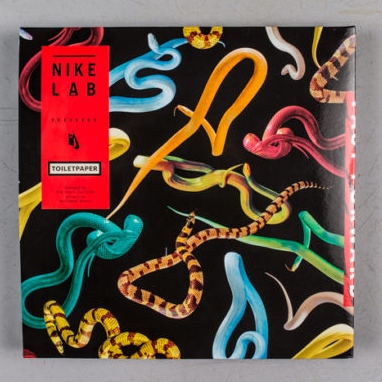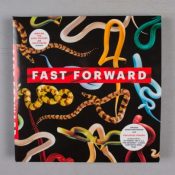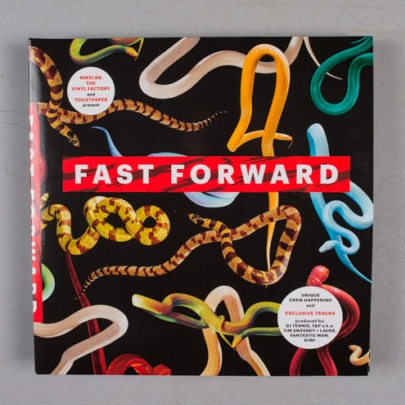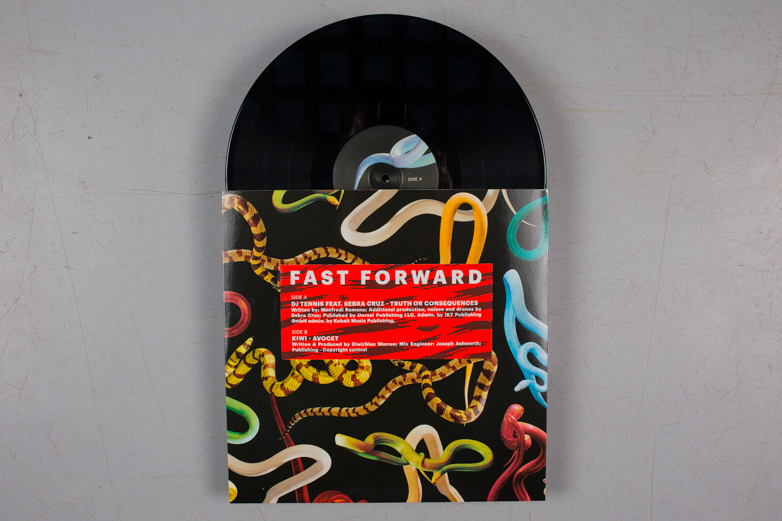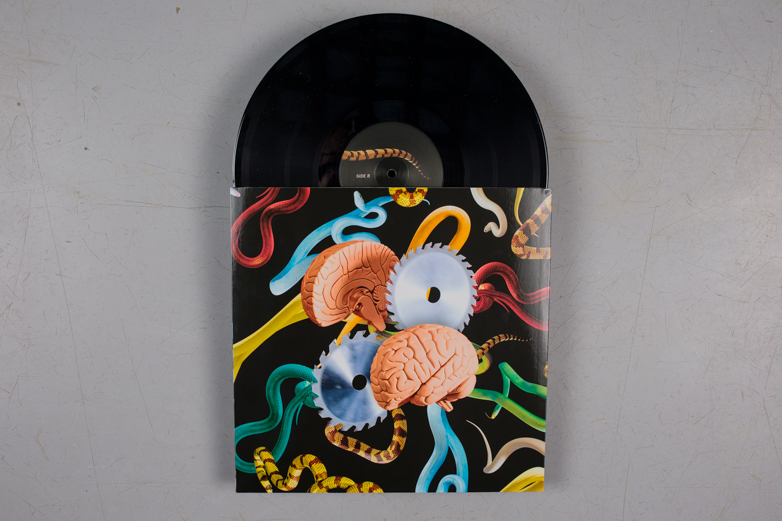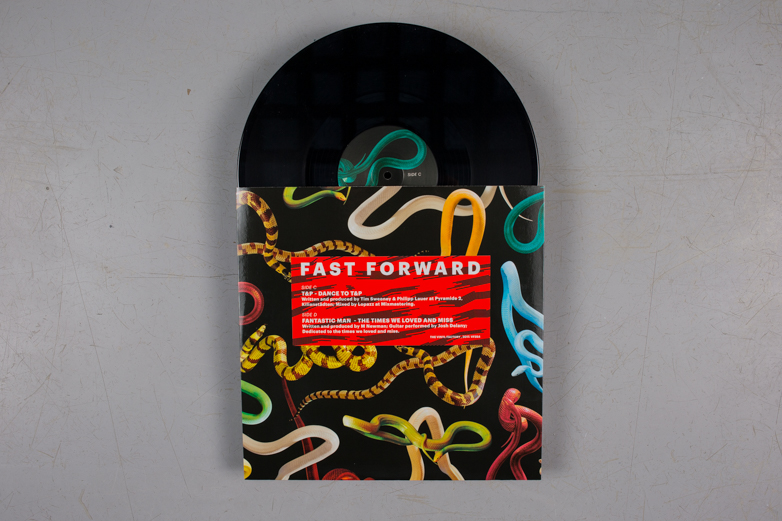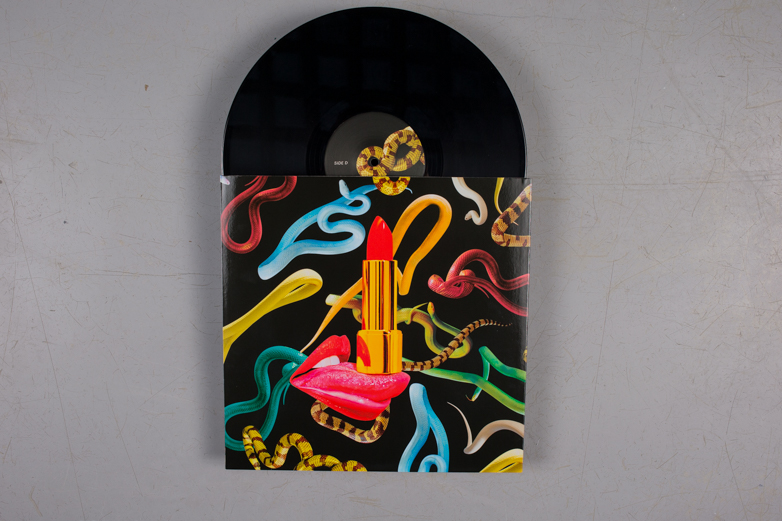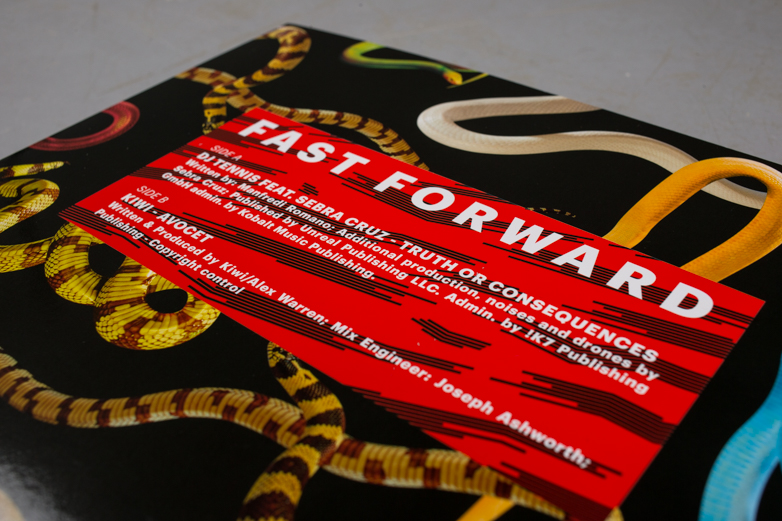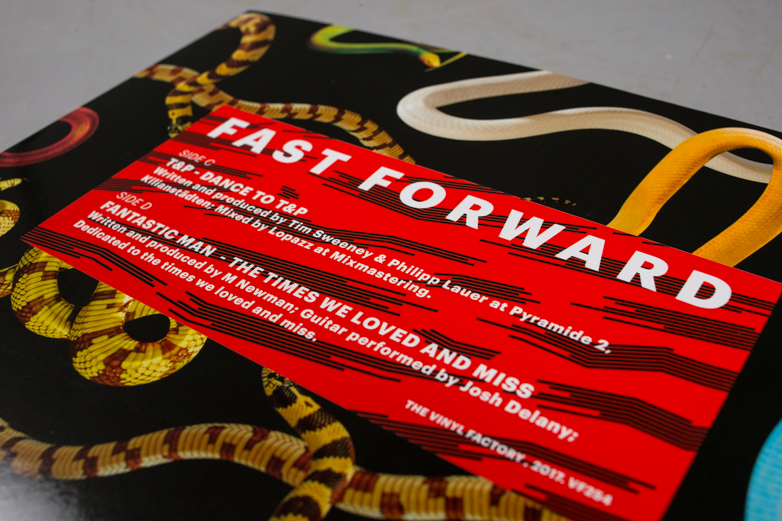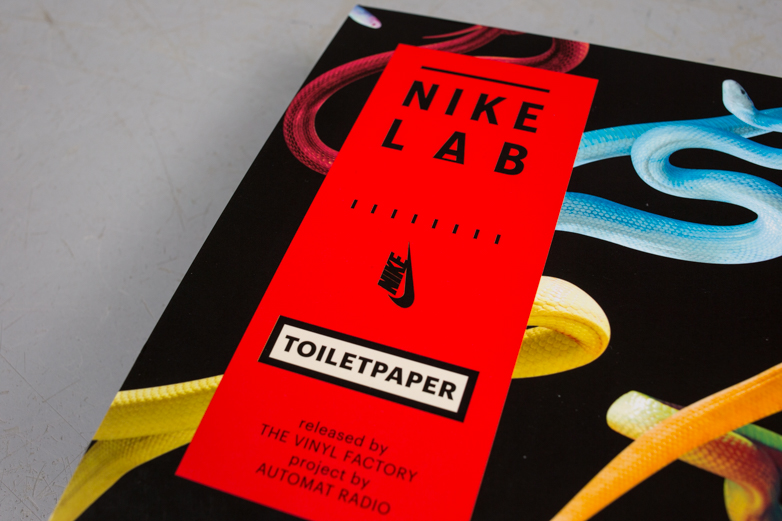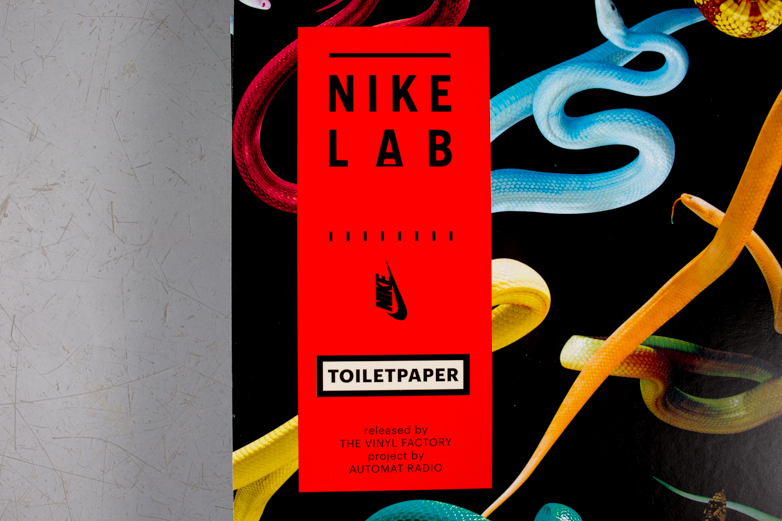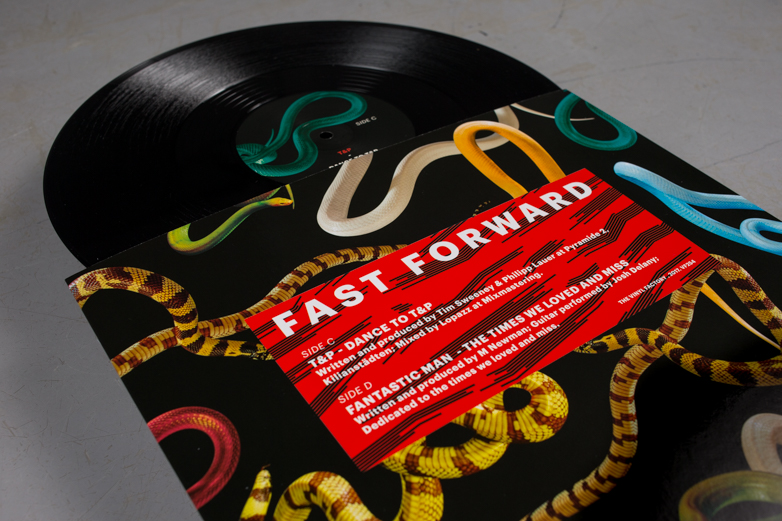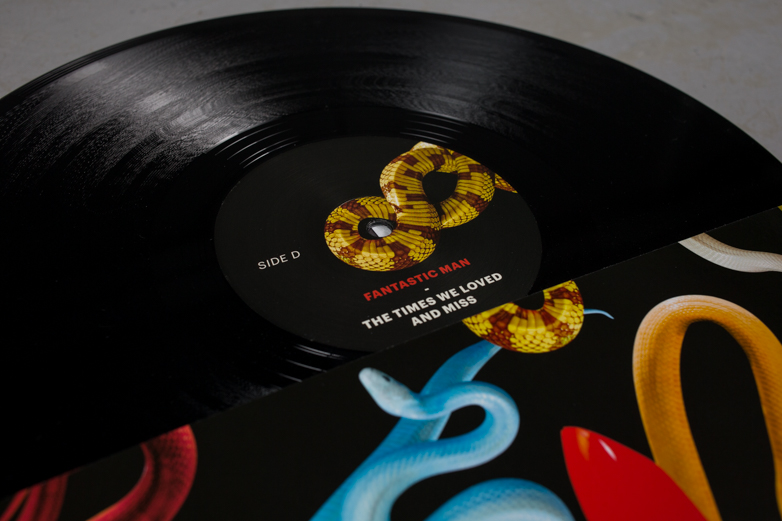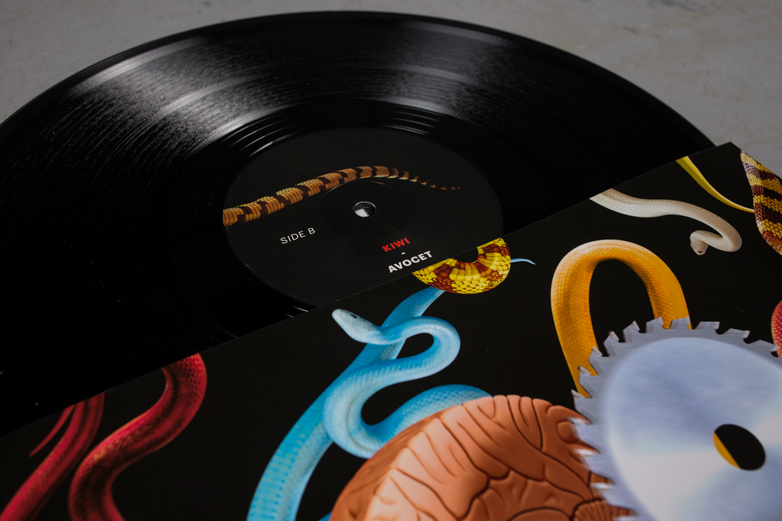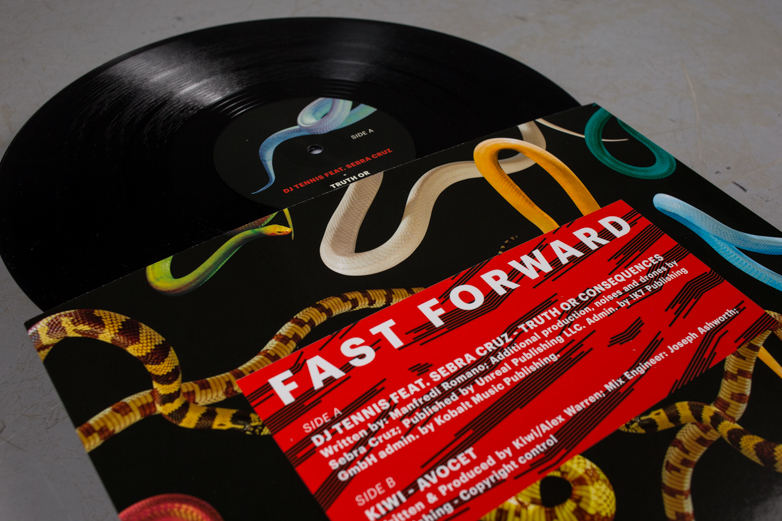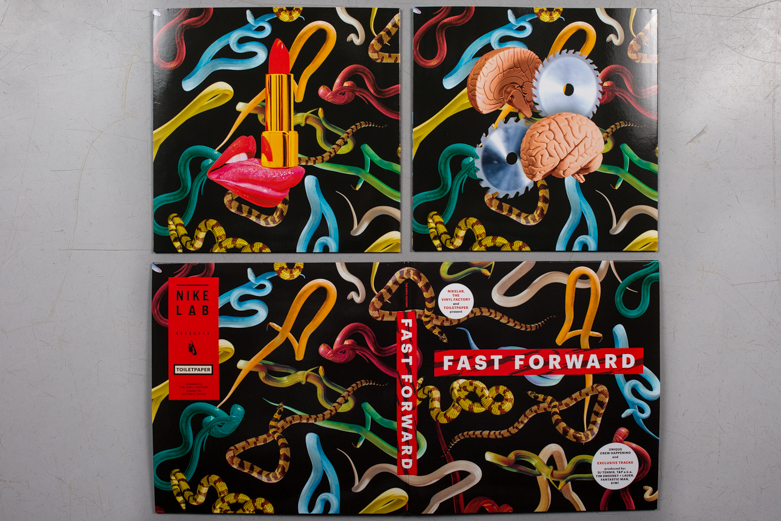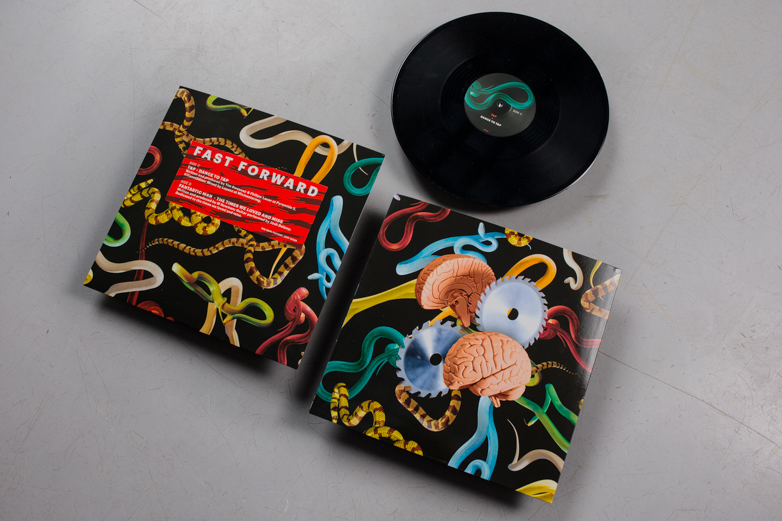 * Collaboration with Toiletpaper, NikeLAB and VF
* Four unreleased tracks from DJ Tennis (Feat. Sebra Cruz), Tim Sweeney + Lauer, Fantastic Man and Kiwi
* Artwork by Maurizio Cattelan and Pierpaolo Ferrari
* Curated by Automat Radio
* Double 12″ gatefold with printed inners
* Limited ed. of 1000
Maurizio Cattelan and photographer Pierpaolo Ferrari's renegade art publication Toilet Paper returns to The Vinyl Factory to team up with Nike Lab, releasing four propulsive club tracks from across the world, united under the title Fast Forward.
Toilet Paper's latest visual treat appears as a hyper-real gatefold, featuring new music by DJ Tennis and Sebra Cruz (Italy), T&P a.k.a. Tim Sweeney and Lauer (USA/Germany), Fantastic Man (Australia), and Kiwi (UK).
Curated by nomadic online broadcaster Automat Radio (who rolled into London last year for a party with Phonica Records), the selection is aimed at showcasing the contemporary dance scenes of each producer's respective country.