Published on
October 2, 2017
Category
News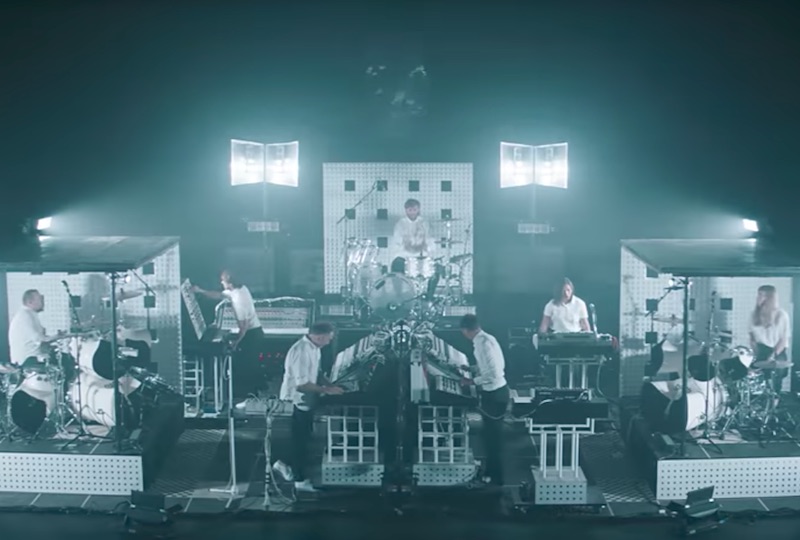 Up close with Soulwax's live installation.
Earlier this year, Soulwax released From Deewee, an album recorded by the Belgian band in a single take. The latest video to accompany the LP mirrors this one-take approach, getting up close and personal with the band's gear-heavy live installation, "Transient Program for Drums and Machinery".
Recorded live in London's 3 Mill Studios by Bullion Productions' James Willis, the video for 'Is It Always Binary' is about as close as you can get to seeing Soulwax live without being in the same room. It's a taste of what to expect from their current tour, which closes out in December with a date in Manchester and two nights at London's Roundhouse. Tickets for that are available here.
Both From Deewee and 12″ single 'Transient Program for Drums and Machinery' were released by The Vinyl Factory earlier this year.