Published on
November 21, 2018
Category
News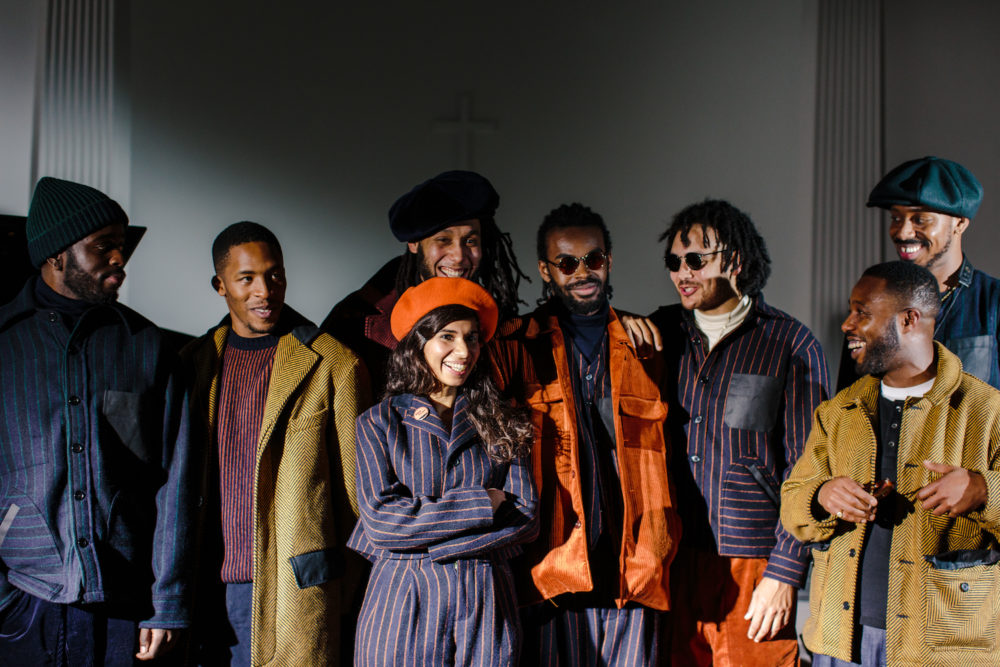 Recorded for Nicholas Daley's Red Clay session.
Earlier this year, menswear designer Nicholas Daley recruited some of the finest musicians on the London jazz circuit to perform a live session to launch his A/W 2018 range Red Clay.
Modelled by Shabaka Hutchings, Yussef Days, Alfa Mist, Mansur Brown and James Massiah as they performed live, the range was inspired by Freddie Hubbard's 1970 album of the same name, and riffs on the sartorial legacy of trail-blazing jazz musicians like Miles Davis.
Ahead of their show with Nicholas Daley on NTS on 1st December, Touching Bass's Alex Rita has shared a new mix which knits together recordings of the session with pivotal jazz recordings from the '70s.
As TB explain: "The strokes, notes and riffs by the musicians have a special ability to connect, channel and transcend emotions that touch the most inner of our beings. The ability to move, uplift or simply hold us is the greatest gift of all; the highest currency".
The musicians featured on the session have gone on to have a prolific year in 2018 – with Yussef Dayes and Alfa Mist announcing a new vinyl edition of 'Love Is The Message' via The Vinyl Factory, Shabaka Hutchings helming both Brownswood's We Out Here compilation and Sons Of Kemet's Your Queen Is A Reptile, and Mansur Brown releasing his debut LP Shiroi on Black Focus.
Listen to the mix above and watch our film exploring the musical roots of Daley's work below.
Nicholas Daley's Red Clay collection is available at stockists worldwide, for more visit www.nicholasdaley.net
Photo: Ollie Adegboye