Published on
April 17, 2019
Category
News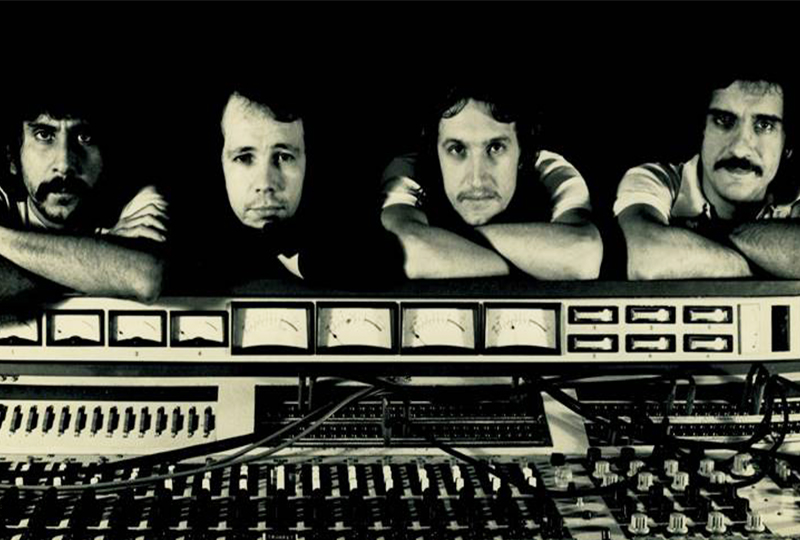 Samba jazz funk recordings from the start of their career.
Early demos by Brazilian group Azymuth are being released for the first time, in a new 2xLP compilation by Far Out Recordings this May.
Listen next: Ron Trent pays tribute to Brazilian heroes Azymuth in VF Mix 52
Demos (1973​-​75) Volumes 1&2 collects 16-tracks by the group, with Jose Roberto Bertrami on keyboards, Ivan 'Mamão' Conti on drums, Alex Malheiros on bass and Ariovaldo Contesini on percussion.
Recorded at Bertrami's home studio in the Laranjeiras district of Rio de Janeiro, the music has been remastered from the original tapes.
It follows the release of Azymth drummer Ivan 'Mamão' Conti's LP Poison Fruit on Far Out Recordings in January.
Pre-order a copy here ahead of its 31st May release, listen to 'Juntos Mais uma Vez' and check out the tracklist below.
Tracklist:
Volume 1
Side A
A1. Prefacio
A2. Castelo (Version 1)
A3. Melô Da Cuica
A4. Xingó (version 1)
Side B
B1. Laranjeiras
B2. Equipe 68
B3. Unknown Jam
B4. Unknown Song For Mario Telles
Volume 2
Side A
A1. Duro De Roer
A2. Manhã
A3. Tempos Do Paraná
A4. Bateria Do Mamão
Side B
B1. Quem Tem Medo
B2. Xingó (version 2)
B3. Juntos Mais Uma Vez
B4. Castelo (version 2)