Published on
June 23, 2016
Category
Features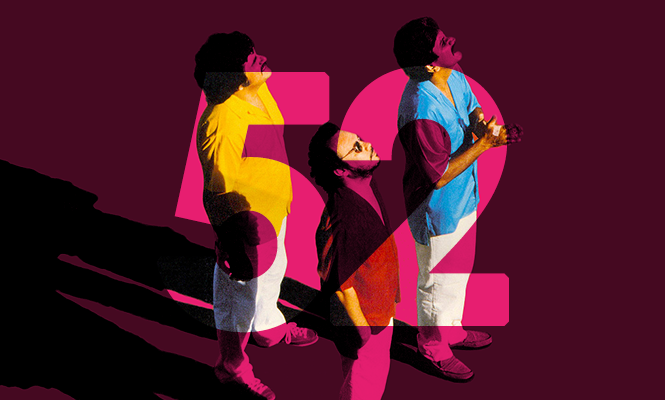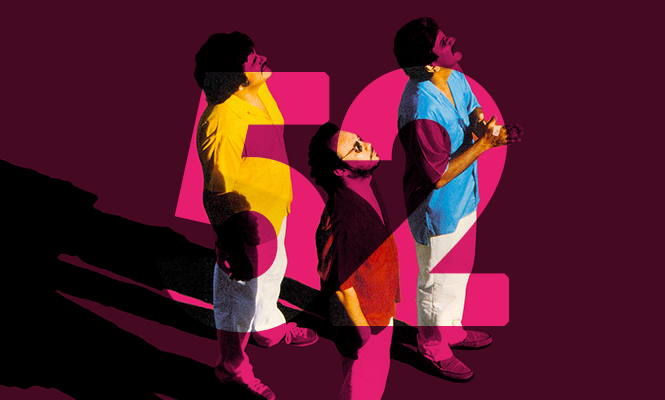 Chicago meets Rio.
The original Azymuth members – José Roberto Bertrami (keyboard), Alex Malheiros (guitar), Ivan Conti (drums, percussion) – started their individual careers in the 1960s in the emergent bossa nova and jazz scene of Rio, living in the same bohemian block in Copacabana and playing in small bars as session musicians.
It was the early 1970s before they really caused a stir though. Marcos Valle invited them to record a soundtrack tribute to the great Brazilian Formula 1 racing driver Emerson Fittipaldi; and following its success in Brazil, they named themselves after one of the tracks ('Azimuth').
Dipping funk, soul and jazz into samba, the trio pioneered what that they call 'samba doido' (or 'crazy samba') – an electrified fusion sound that took the world by storm in 1979 with 'Jazz Carnival'. The record sold more than half a million copies internationally and stayed in the UK Top 20 for eight solid weeks.
Always pushing on, Azymuth announced their return this year with a European tour and new record on London label Far Out Recordings. Following the death of Bertrami in 2012, the new line-up finds esteemed pianist Kiko Continentino playing alongside the band's original members.
To celebrate the comeback, Chicago legend Ron Trent has put together this epic one hour tribute mix that connects 1975's masterpiece Azimüth with Milestone classics like Light As A Feather and Outubro and the band's more recent, mid-90s output on Far Out.
---
Tracklist
01. Azymuth – 'O Pescador' (Light As A Feather)
02. Azymuth – 'Festa Nativa' (Woodland Warrior)
03. Azymuth – 'Faca De Conta' (Azimuth)
04. Azymuth – 'Tamborim Cuíca Ganza Berimbau' (Águia Não Come Mosca)
05. Azymuth – 'Country Road (Chão de Terra)' (Telecommunication)
06. Azymuth – 'Un Amigo (A Friend)' (Outubro)
07. Azymuth – 'Águia Não Come Mosca' (Águia Não Come Mosca)
08. Azymuth – 'Jazz Carnival' (Light As A Feather)
09. Azymuth – 'Carambola' (Pieces Of Ipanema)
10. Azymuth – 'Avenida Das Mangueiras' (Light As A Feather)
11. Azymuth – 'The House I Lived In' (A Casa Em Que Vivi) (Telecommunication)
12. Azymuth – 'Last Summer In Rio' (Telecommunication)
13. Azymuth – 'Laranjeiras' (Woodland Warrior)