Published on
June 26, 2019
Category
News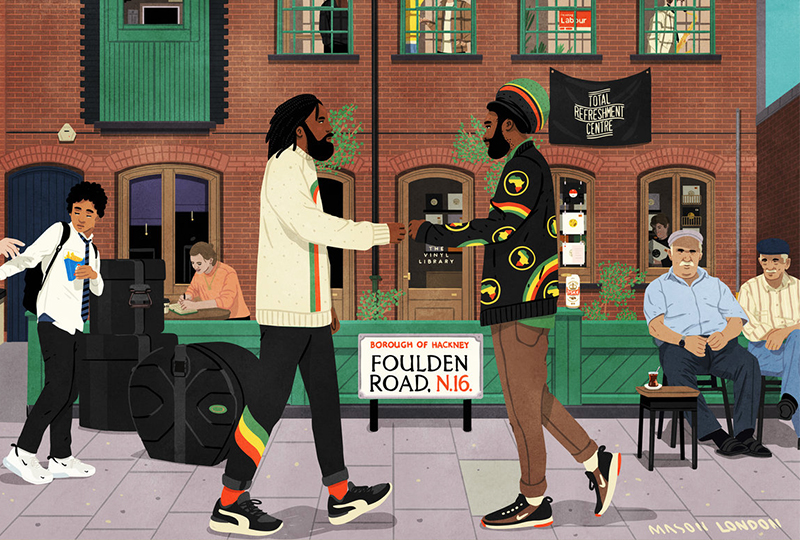 Featuring Emma-Jean Thackray, Nubya Garcia, and Brother Portrait.
French producer and instrumentalist Neue Grafik aka Fred N'thepe is releasing a new EP calledFoulden Road, this September via Total Refreshment Centre's record label.
Read More: Making Space: Inside Total Refreshment Centre's Recording Studio
The album's ensemble band includes Emma-Jean Thackray (who arranged Grafik's compositions for a quartet), Dougal Taylor on drums, Matt Gedrych on bass and Jordan Saintard on saxophone, alongside cameos by saxophonist Nubya Garcia, singer Allysha Joy and spoken word artist Brother Portrait.
"This mini album has been conceived as a journey from Deptford to Dalston, right through Peckham," he shares. "During a personal period of transition, I put this music forward at a crossroad of all my influences, taking the time to share and experiment with a band – more than that, an ensemble."
Foulden Road follows his Innervision 12″ on Rhythm Section as well as Emma-Jean Thackray's Ley Lines on The Vinyl Factory.
Head here for more info in advance of Foulden Road's 27th September release, and check out the tracklist below.
Tracklist
1. Foulden Road
2. Dalston Junction (ft Brother Portrait & Esinam)
3. Voodoo Rain (ft Nubya Garcia)
4. Something Is Missing
5. Hotel Laplace (ft Allysha Joy)
6. Hedgehog's Dilemma (ft Brother Portrait)
7. Dedicated To Marie Paule (ft Brother Portrait)