Published on
March 20, 2019
Category
News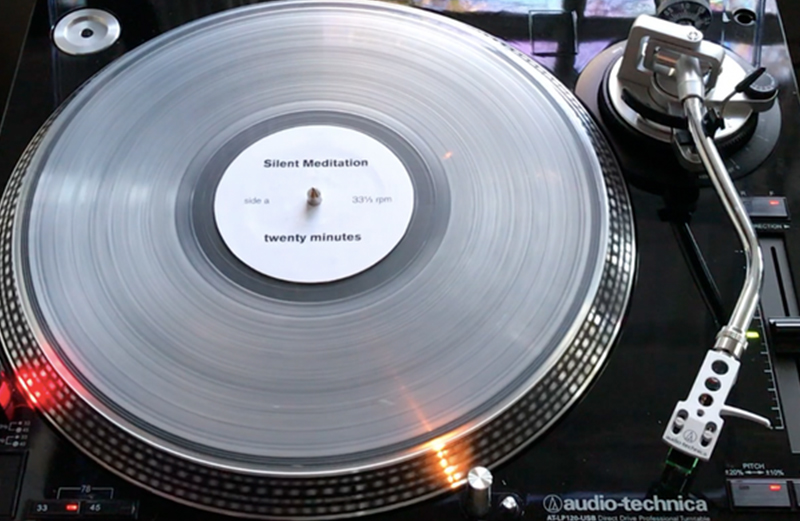 "Note: this does not require a record player to be fully enjoyed. Technically, it doesn't even require this record."
A new record called Silent Meditation, which as the name suggests is completely silent on both sides, is being released this May on clear 12″.
Read more: Radical silence: 10 essential John Cage records
It features two 20-minute tracks (or 15 minutes if you play it at 45rpm) on both sides.
The project was inspired by a record Eric Antonow's son bought for him called The Art of Meditation.
Though Antonow enjoyed the LP, he realised he'd prefer 'just' silence.
"This a serious project, and in its seriousness we also hope it creates some levity. The record is a reminder that silence is valuable, and it can be enjoyed."
"To purchase a record and play a silent meditation is intentionally humorous. Silence, like meditation, can feel severe, even punitive. Having a silent record might remind you that's not always the case."
Head here to order a copy via its Kickstarter crowdfunding page… or, you know, just turn your record player off.