Published on
May 18, 2021
Category
News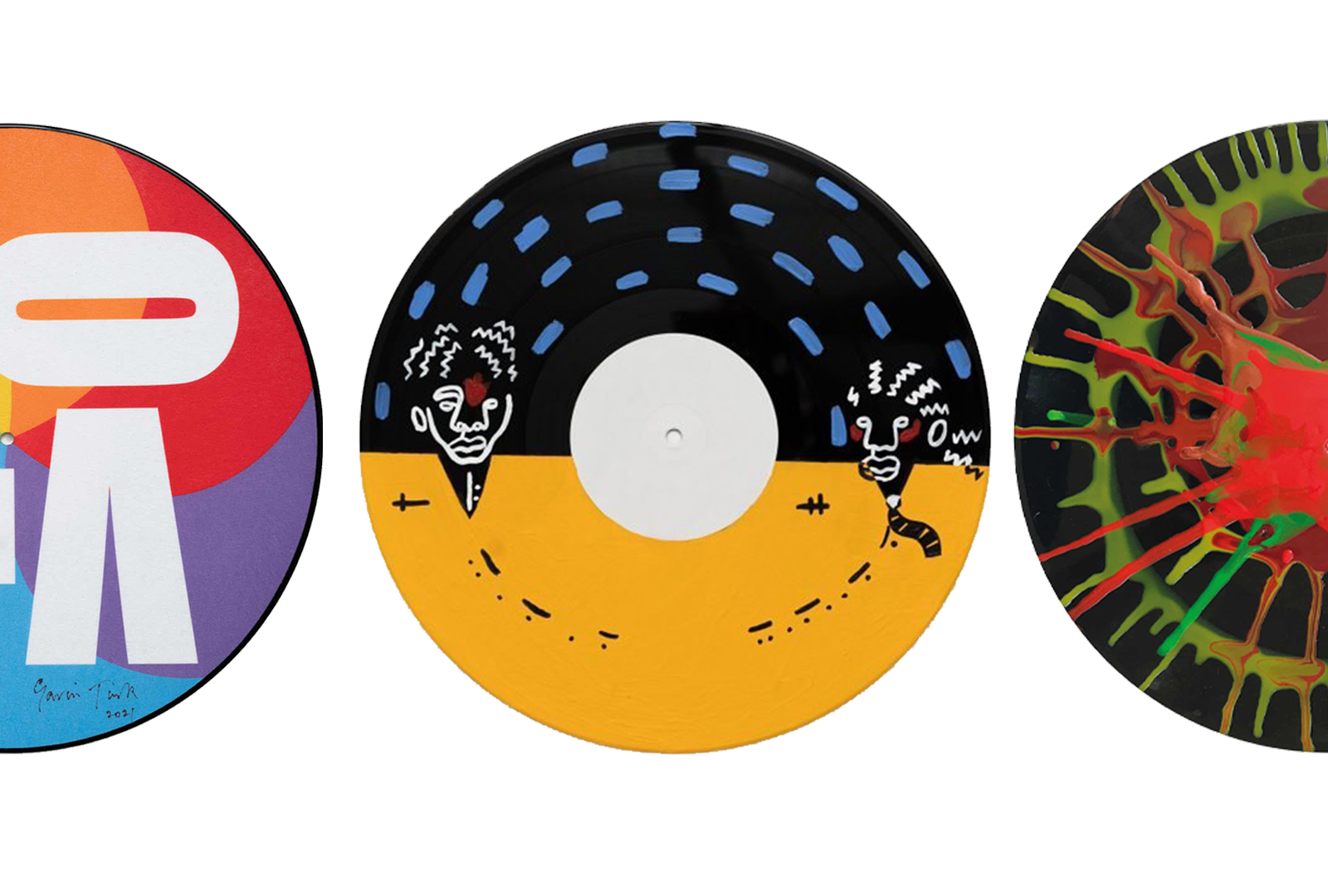 Featuring Jeremy Deller, Joy Yamusangie, Larry Achiampong, Shepard Fairy, Ralph Steadman, and more.
A new exhibition featuring original artwork on vinyl test pressings, appropriately called Pressing Matters, has launched at Matches.
Read more: David Shrigley and Régis Laugier collaborate on spoken word album, Play Something Awful
Curated by Pavement Licker, the exhibition sees 33 contemporary artists including Jeremy Deller, Larry Achiampong, Ralph Steadman, Gavin Turk, Joy Yamusangie, David Shrigley, and Alex May Hughes, creating art on vinyl test pressings from musicians including Sonic Youth, Róisín Murphy, Michael Kiwanuka, and Bicep.
Alongside the physical exhibition, an online auction raising money for Music Support, which supports those in the music industry suffering with mental health and addiction, will launch on 20th May.
Pressing Matters will run until at 5 Carlos Place through 29th May 2021, while the auction will open from 20th May through 5th June.
Head here for more info.
---
Artwork credit, in order of appearance: Fred Coppin; Cold War Steve; Larry Achiampong ; Jeremy Deller; Joy Yamusangie; Gavin Turk. All images © Pressing Matters.