Published on
March 19, 2018
Category
News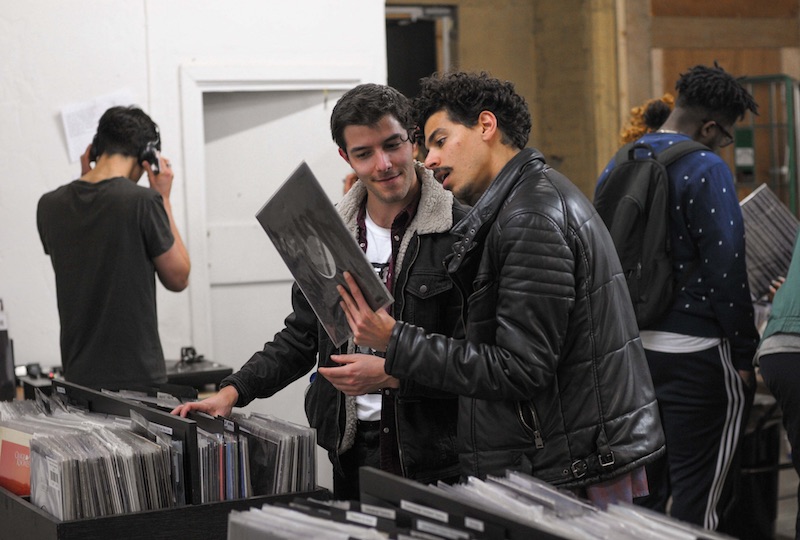 A one-day celebration of independent music and culture.
Launched in 2017 as an independent alternative to Record Store Day, The Run Out will return next month for another one-day festival celebrating the independent music community in South London and beyond.
Read next: How The Run Out succeeds where Record Store Day fails
Taking place at Copeland Park, Bussey Building and Rye Wax record shop in Peckham, The Run Out will be centred around a label market featuring a selection of independent enterprises including Rhythm Section, YAM Records, Local Talk Records, Strut Records, Hyperdub Records, Wavey Garms, Done London and On the Corner.
Peckham Cuts Dubplate Shop will be releasing a selection of bespoke cuts available only on the day from Lorenzo Senni, Banoffee Pies Records, Don't Be Afraid, On the Corner, Strut Records, !K7 Records, Happy Meals and more.
Building on last year's DJ line-up, The Run Out will also feature live music from Tyree Cooper, Beatrice Dillon, Kwake Bass, Happy Meals, Medlar, and Bbz London, while a line-up of workshops, talks and screenings will take place in Rye Wax record shop, featuring a selection of VF-curated music documentaries.
Open between midday and 10pm (with an after-party til 4am), The Run Out will take place on Saturday 21st April. Join the Facebook event to find out more.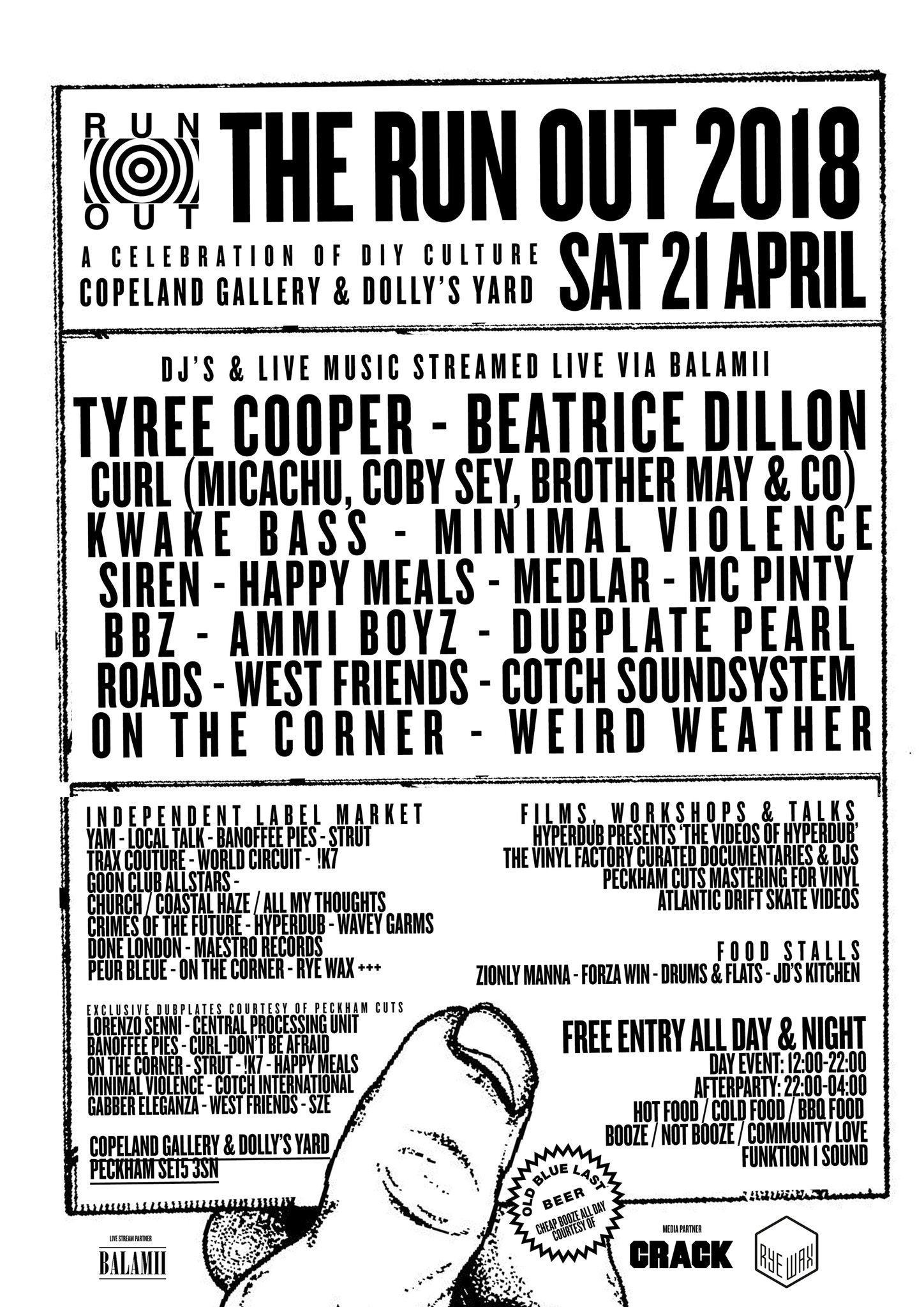 Photo: Sybil Gillespie