Published on
March 27, 2017
Category
News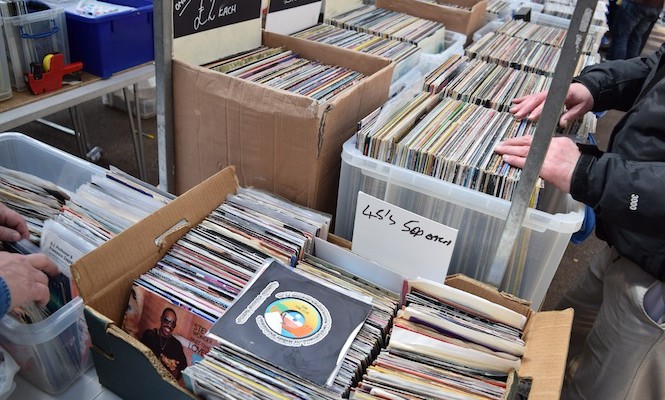 An independent alternative to Record Store Day.
The Run Out 2017 is a celebration of London's DIY music culture set to take place in Peckham on 22nd April.
Hosted at Peckham's Rye Wax record shop, the Bussey Building and Copeland Park space next door, The Run Out will centre around an independent label market, featuring the likes of Hyperdub, Night Slugs, PAN, Phantasy, Soundway, World Circuit and local faces Rhythm Section, YAM records, 22a, First Word and On The Corner.
South London's resident dubplate specialist Peckham Cuts will be on hand to cut exclusive dubplates from Banoffee Pies Records, Hyperdub Records, FTD, West Friends, Cotch International, Test Pressing, Rhythm Section and more on the day.
As well as live music via local online radio station Balamii, CDR will host 'The Set Up', a masterclass and discussion with independent business owners from right across the industry on how to build, grow and survive in the contemporary music business.
Organised for the same day as Record Store Day, advocating for "genuinely independent music, celebrated on its own terms", The Run Out will take place on 22nd April from midday til 10pm, with an after-party planned til 4am. Click here for more info.