Published on
June 2, 2017
Category
News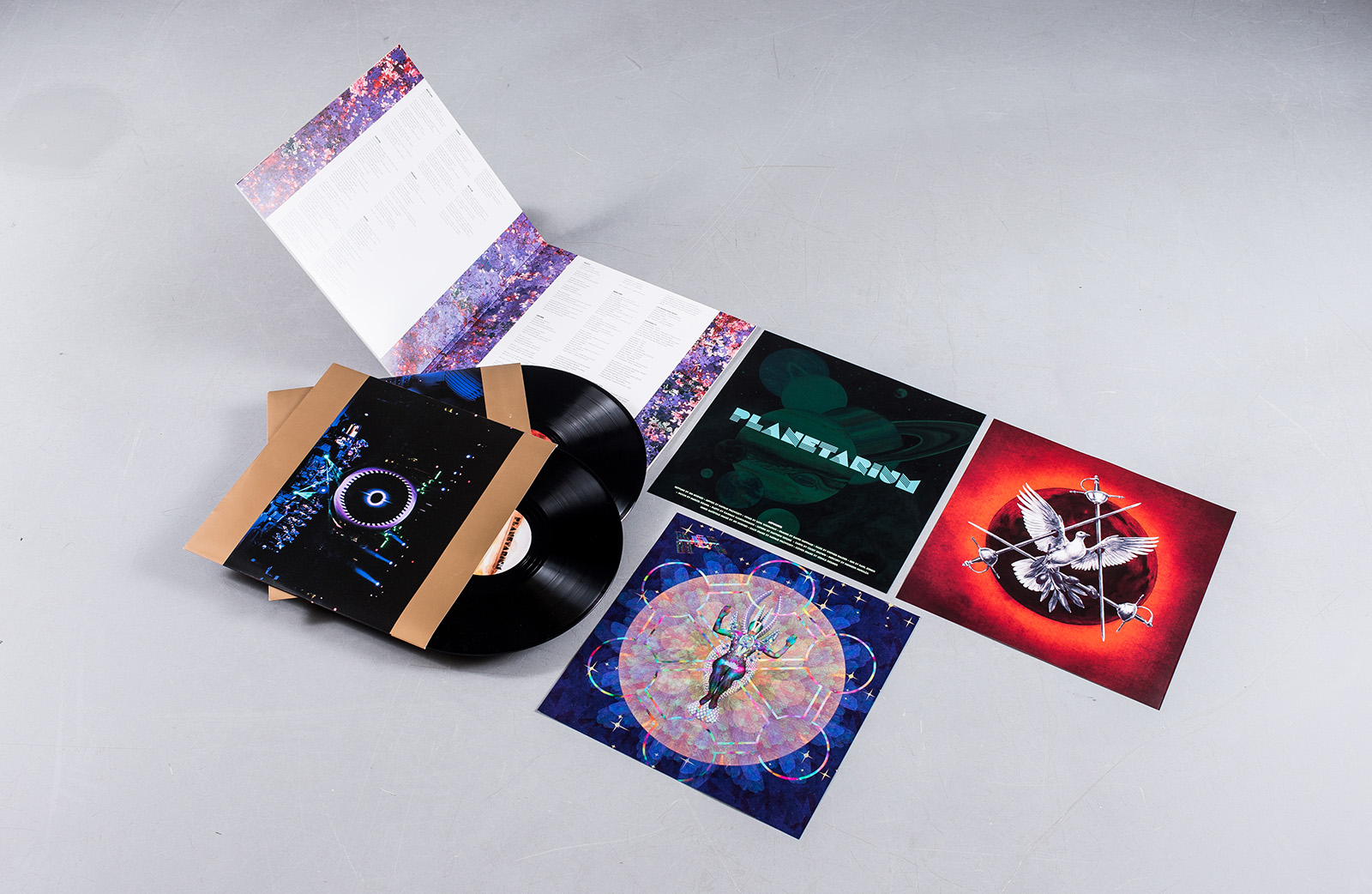 On the astral plane.
Earlier this year a new collaborative project was announced between Sufjan Stevens, The National's Bryce Dessner, Nico Muhly and Stevens' drummer James McAlister. Planetarium, as the name suggests was to draw sonic threads between unfathomable outer realms of the solar system and the equally mysterious inner workings of human consciousness. Or as the press material describes, "the 75 minutes of music that follow provide a complex thesis: to be human is to be a total mess."
With a concept that shoots for the stars, it's not surprising that the vinyl release is equally expansive. To do it justice, eleven artists were commissioned to create eleven astral portraits of nine planets, the sun and the moon, all of which are presented on individual 12″ cards slipped into the album's gatefold.
Featuring work by Ragnar Kjartansson – tasked with representing Pluto – it rekindles The National's ongoing work with the Icelandic artist that has seen them collaborate on ambitious 6-hour performance and box set release Sorrow and as part of Ragnar's Bel-Air Glamour showcase last year.
Ahead of the release of Planetarium on 9th June, we got hold of a copy and photographed it from all sides to get a sense of what Sufjan Stevens means when he says: "[Compared to] the unreachable, insurmountable, distant mystery of the universe," says Sufjan, "all of a sudden it feels so small—it feels so claustrophobic, on planet earth. I see now why we look to the stars."
Find out more and pre-order your copy of Planetarium here.