Published on
June 24, 2016
Category
News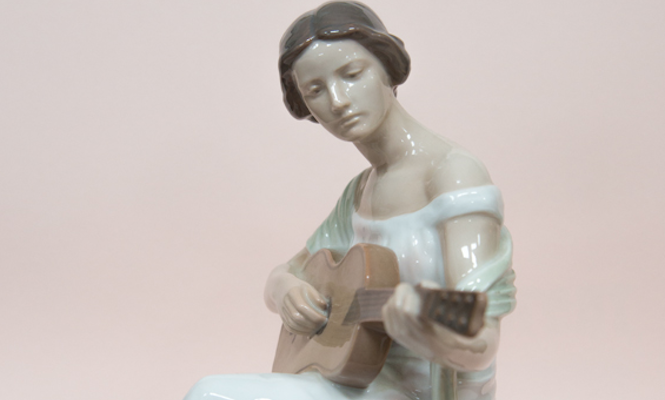 Icelandic maverick to showcase new label at Barbican.
Artist, musician and modern day flaneur Ragnar Kjartansson is to bring a gang of renegades from his new label Bel-Air Glamour Records to London's Barbican next month for an evening of performance art, poetry and live music.
A creative collaboration between Kjartnasson and The Vinyl Factory, Bel-Air Glamour Records launched in Berlin earlier this year and has so far released The Visitors soundtrack and iconic múm vocalist Kristín Anna Valtýsdóttir's Howl on vinyl.
Back in London following last year's acclaimed multi-screen video installation The Visitors at Brewer Street Car Park, Kjartnasson's latest theatrical happening will include the cream of Iceland's diverse music scene, from Kristin Anna performing on piano to former Sigur Rós member Kjartan Sveinsson unveiling a series of new compositions.
There will be work from artist Margrét Bjarnadóttir, poet Halldór Laxness Halldórsson and a performance from Ragnar Kjartansson himself, alongside fellow compère Davíð Þór Jónsson.
Ragnar created an epic video artwork from the The National's six-hour performance at MoMA PS1 called A Lot of Sorrow, and the evening will also feature a selection of songs from the new Forever Love project – a collaborative song cycle written and performed by twin brothers Aaron Dessner and Bryce Dessner of The National, twin sisters Gyða and Kristín Anna Valtýsdóttir, and Kjartansson.
The evening with Ragnar Kjartansson and the Bel-Air Glamour gang will take place on 19th July at 19.30 at London's Barbican. Click here for tickets and more information.
Next month, Ragnar will join The Vinyl Factory on the volcanic island of Stromboli to take part in the latest instalment of experimental art festival Volcano Extravaganza alongside legendary cosmic DJ Beppe Loda and artist Julianna Huxtable.