Published on
October 7, 2020
Category
News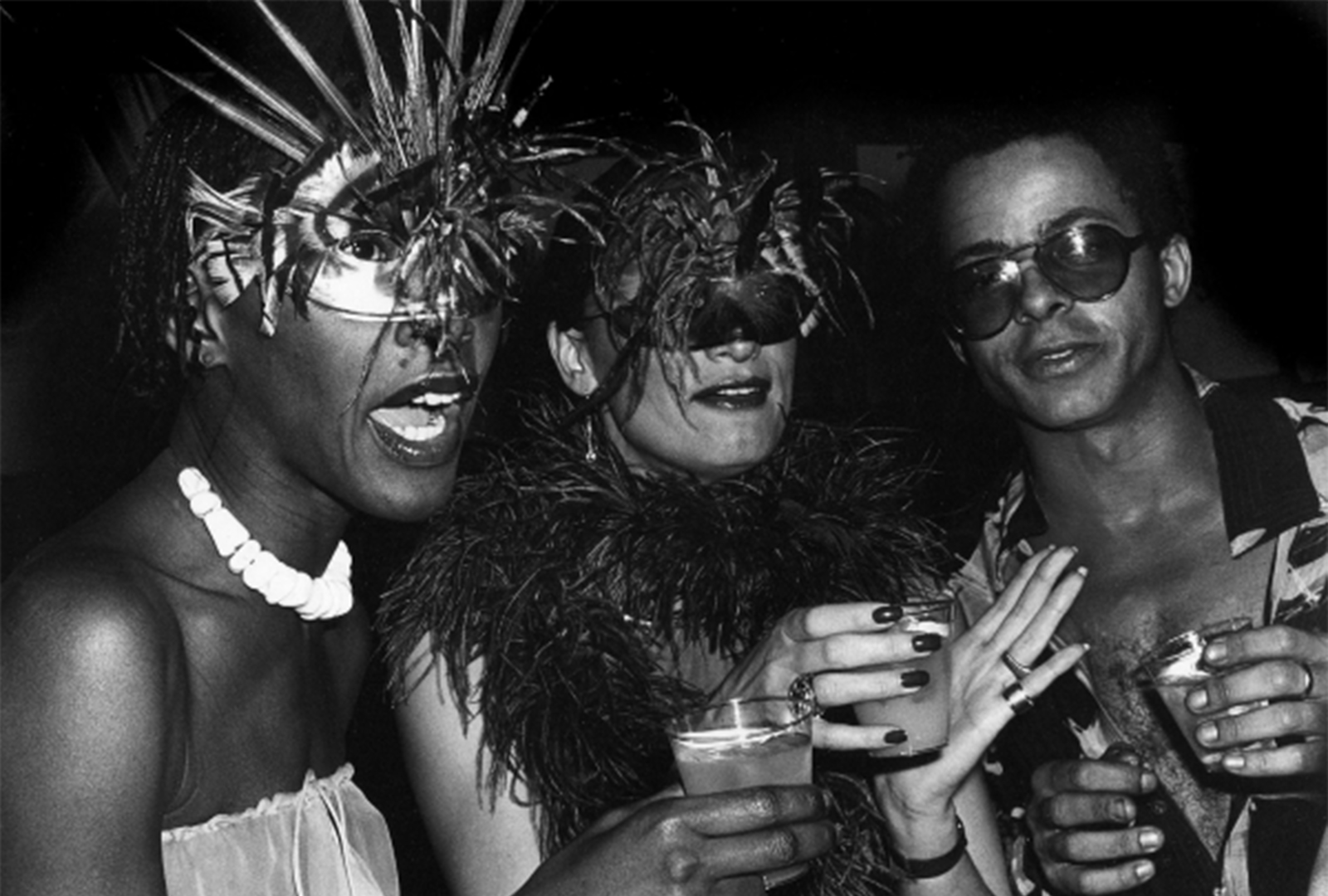 Examining its aesthetics, politics and history as well as its influence on clubs, film and fashion.
A new exhibition about iconic NYC venue Studio 54, called Studio 54: Night Magic, is on at the Brooklyn Museum.
Read more: Nicky Siano on disco, drugs and DJing at Studio 54
Though only open between 1977 and 1980, Studio 54 has maintained its place as one of the world's most famous clubs – frequented by artists including David Bowie, Grace Jones and Andy Warhol.
"In a rare societal shift, people from different sexual, sociopolitical, and financial strata intermingled freely in the after-hours nightclubs of New York City. No place exemplified this more than Studio 54," explains the museum.
Presented in chronological order, Studio 54: Night Magic makes use of photography, fashion, drawings, film, costume illustrations and more, to chart the widespread influence of the club, as well as placing it within the wider cultural history of New York.
Studio 54: Night Magic runs at the Brooklyn Museum through Sunday 8th November.
Head here for more info.
---
Opening hours and address:
Brooklyn Museum, 200 Eastern Pkwy, Brooklyn, NY 11238, United States
Monday – Tuesday: Closed
Wednesday-Thursday: 11.00 am – 6.00 pm
Friday – Saturday: 11.00 am – 8.00 pm
Sunday: 11.00 am – 6.00 pm
---
Photo credit, in order of appearance: Rose Hartman, Bethann Hardison, Daniela Morera, and Stephen Burrows at Studio 54, 1978, courtesy of the artist, © Rose Hartman; Rose Hartman, Bianca Jagger Celebrating her Birthday, Studio 54, 1977. Courtest of the artist, © Rose Hartman; Guy Marineau, Pat Cleveland on the dance floor during Halston's disco bash at Studio 54, 1977; Dustin Pittman, Red Balloons, 1969, courtesy of the artist © Dustin Pittman.