Published on
November 9, 2018
Category
News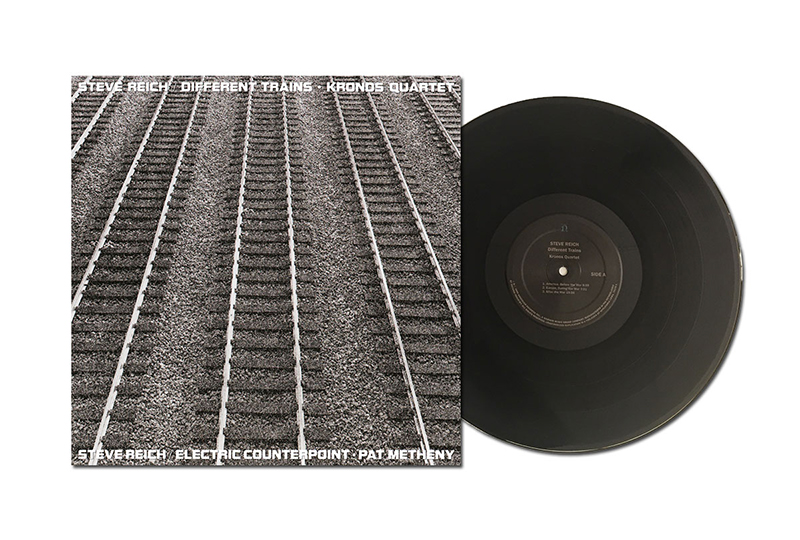 Featuring the first recordings by Kronos Quartet and Pat Methany.
Two of Steve Reich's minimalist compositions from the late '80s – Different Trains and Electric Counterpoint – have been reissued on vinyl by Nonesuch.
Listen next: VF Mix 153: Steve Reich by Daniel Brandt
Different Trains is a three movement piece that mixes string quartet with taped speech of Reich referencing his childhood during World War Two. Kronos Quartet performed the work, which won a Grammy for Best Classical Contemporary Composition in 1989.
Its name is a nod to journeys Reich took across the country to visit his separated mother and father, and the idea that, as a Jew, were he to be living in Europe rather than America he would be traveling in Holocaust trains to concentration camps.
Watch a mini-documentary on Different Trains by Robert-Edgridge Waks here:
Electric Counterpoint is also a three part composition – divided into 'Slow', 'Medium' and 'Fast' – performed by guitarist Pat Methany who played alongside pre-recorded tapings of himself.
Order a copy of the album here, listen to 'Electric Counterpoint (Fast)' and check out the track list below.
Tracklist
1. Different Trains: America—Before the War
2. Different Trains: Europe—During the War
3. Different Trains: After the War
4. Electric Counterpoint: I. Fast
5. Electric Counterpoint: II. Slow
6. Electric Counterpoint: III. Fast