Published on
October 11, 2018
Category
Features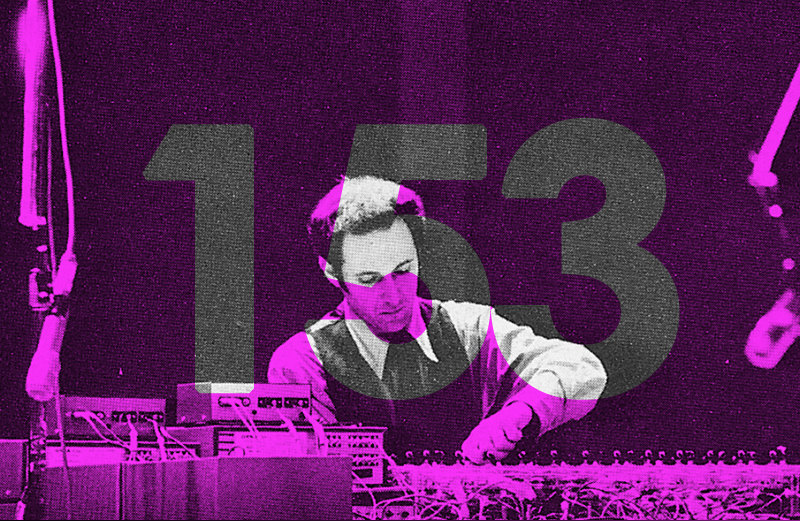 The sonic world of a minimal pioneer.
Since the 1960s, American composer Steve Reich has been innovating music into unexpected realms, both via his novel production techniques as well as the sounds and instruments he has incorporated into his work.
Creating recording techniques such as tape loops he paved the way for electronic music to come. Throughout his career, Reich has also explored the rich and unique sonic traditions of countries in Africa and the Middle East, bringing the sound of the Ghanian Gamelan, for example, to entirely new western audiences.
Since adolescence, Reich changed the way Daniel Brandt, co-founder of German ensemble Brandt Brauer Frick, thought about classical music. Ahead of the release of Brandt's forthcoming solo album Channels on Erased Tapes, Brandt delves into Reich's singular canon.
Listen to the mix, find out why Brandt chose Reich and check out the track list below.
---
"I grew up listening to a lot of Jazz and Drum & Bass music in my teenage years and my parents were playing a lot of Classical Music and Rock'n'Roll from the sixties at home, but I never knew about modern classical music before I attended a music course at school in 12th grade. This course was intended for all students that were part of the school band or orchestra, both of which I was a part of, and it was the easiest way to get a good grade, so I attended.
Before this course all music lessons in school were pretty boring and actually counterproductive.
I had the feeling that everyone got to know classical music in a bad way, as it seemed to be presented as very dry and intellectual music. It wasn't really about experiencing the music properly and turned off a lot of my school mates.
This course in 12th grade changed it all as the teacher was very well versed in music history, and had a different approach to teaching. Through him I heard music from Steve Reich, Krzysztof Penderecki, Philip Glass and György Ligeti for the first time and I was blown away. Later on when I was studying film directing at the Academy Of Media Arts in Cologne I attended another course by Anthony Moore who had previously worked with Pink Floyd and German Krautrock band Faust. We did extensive listening sessions with him, analysing minimal and experimental modern composition.
All of this influenced me a lot, and when we formed Brandt Brauer Frick in 2008/2009 this music was definitely one of our references. We actually went to see Steve Reich and Ensemble Modern perform Music For 18 Musicians at the Cologne Philharmonic just before our first recording session, and still had that experience in our heads when we started making music together.
I would have liked to include much more into the mix but I had to condense it. For me people like Suzanne Ciani or Glenn Branca are definitely connected to this style of music even though they had totally different approaches in making the music."
Tracklist:
1. Steve Reich – Music For Mallet Instruments, Voices, & Organ
2. Colin Stetson – Spindrift
3. Steve Reich – New York Counterpoint (arr. S. Fancher for Soprano Saxophone & Tape, performed by Ruth Velten)
4. Steve Reich – Electric Counterpoint III (performed by Kai Schumacher)
5. Steve Reich – Electric Counterpoint III (performed by Pat Metheny)
6. Philip Glass – Floe
7. Nico Muhly – Drones & Violin Part IV: Material With Shifting Drones
8. Steve Reich – Variations For Vibes, Piano & Strings: 3. Fast
9. Aaron Martin – Tar Paper
10. Steve Reich – Cello Counterpoint
11. Michael Nyman – Drowning By Numbers: Knowing The Ropes
---
Channels is out 12th October on Erased Tapes.