Published on
May 10, 2018
Category
News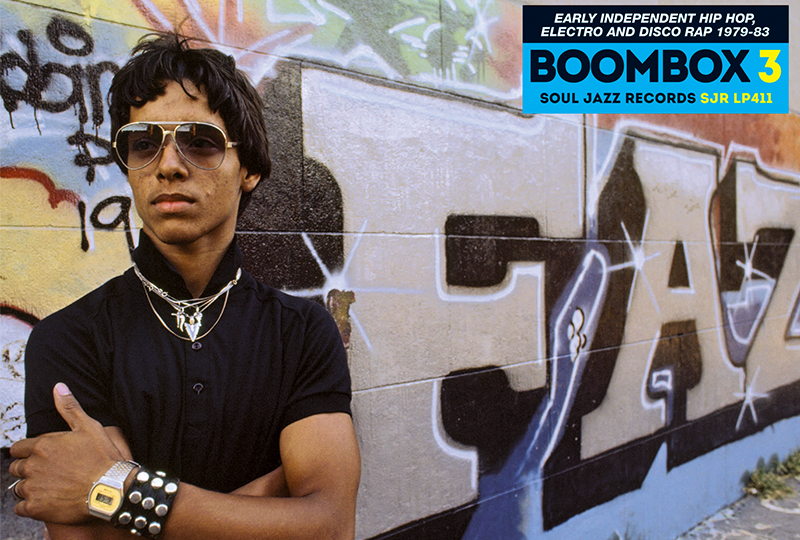 The ode to independent hip-hop, electro and disco rap returns.
Soul Jazz is releasing the third edition of its Boombox series this June on triple vinyl.
Read more: Worldwide Underground: 10 records that define Soul Jazz
According to the label the compilation was "created with just one thing in mind – to get this party jumping!"
As with previous editions, Boombox 3 showcases lesser known artists who released some of the first rap and hip-hop records on vinyl.
Boombox 3's 18-tracks include "New York rap artists, classic disco breaks  – including Chic's omnipotent 'Good Times', MFSB's 'Love Is the Message', Queen's 'Another One Bites The Dust' etc. – proto- electro and more," shares Soul Jazz.
"By the early 1980s the first rap records outside New York began to emerge – Los Angeles, Houston, Milwaukee, Phoenix – and the first of these are featured here."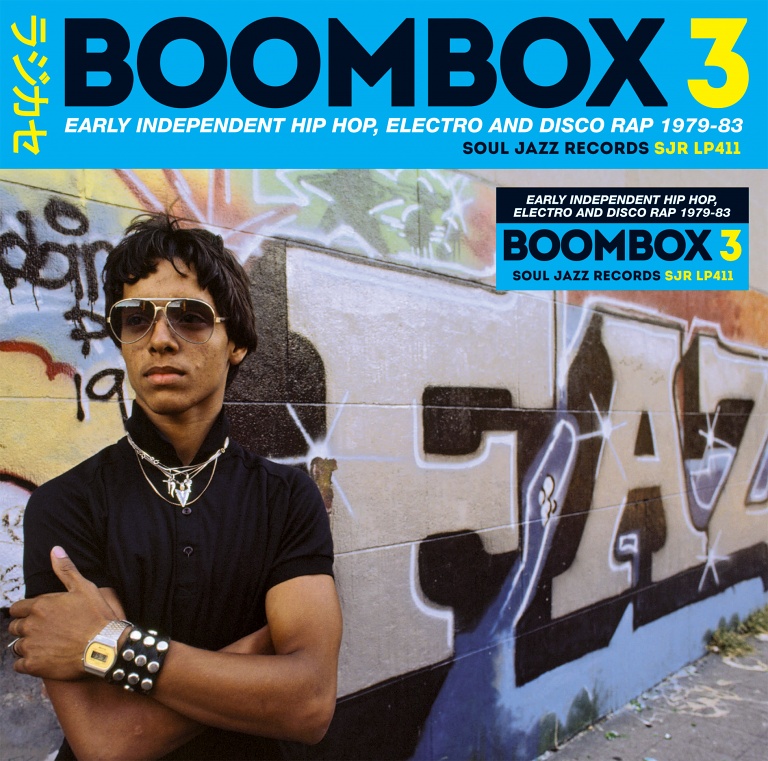 Boombox 3's triple vinyl release also includes a 44-page book with photographs, original artwork and images discussing "hip-hop's trajectory from the first wave of Bronx creativity – the legendary DJs Kool Herc, Grandmaster Flash and Afrika Bambaataa – through to its arrival in Harlem via the entrepreneurism of old-school African-American rhythm and blues producers and émigré Jamaican producers all living in New York."
Boombox 3 is out 1st June 2018; listen to Majestics' 'Class A' and check out the track list below.
Tracklist
1. Majestics – Class A
2. Brother's Disco – Thumpin
3. Mifflin Ensemble – On The Move
4. Sherod – Schooling (Put Your Mind To The Message)
5. Sugar Daddy – Another One Bites The Dust
6. Family Four – Rap Attack
7. She-MsD.J.RapItUp!
8. The Caution Crew – Rhythm Rock (Part 1)
9. Poor Boy Rappers – The D.J. Rap
10. Family – Family Rap (6.56)
11. Bobby Deemo – Bugs-B-Skate Rap
12. Teen-Machine – Teen-Machine Rap
13. T.J. Swann & Company – Get Fly
14. Poor Boy Rappers – Low Rider Rap
15. Sicle Cell & Rhapazooty – Rhapazooty In Blue
16. Mr. Fox – Smooth Talk
17. Solid C, Bobby D & Kool Drop – Wack Rap
18. Disco Daddy & Capt. Rapp – The Gigolo Rapp