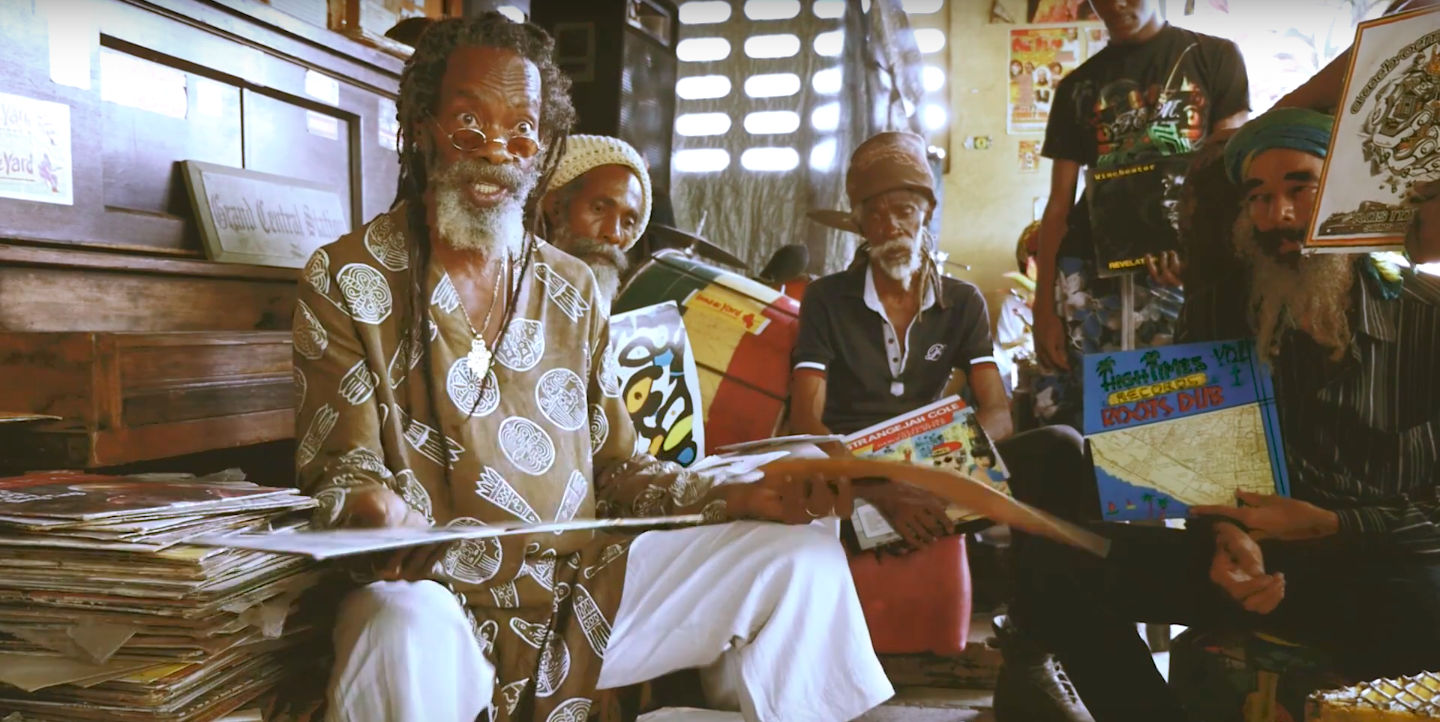 Published on
January 25, 2017
Category
Vinyl Culture
[Ed note – We are aware that there are playback issues with the audio when this is watched on a mobile device. We encourage you to watch this on your desktop computer, laptop or with headphones.]
"Three things in Jamaica: Rasta, ganja and reggae music."
Late last year we accompanied Vivien Goldman on a trip to Jamaica to track down the remaining vestiges of the island's failing record industry.
As the documentary reveals, iconic record shops like Randy's and Rockers International are now ghosts of their former selves, whilst Jamaica's last pressing plant has been covered in dust for years (though a new deal should finally see the factory kick start operations again.)
Through conversations with local legends like Earl "Chinna" Smith, Vivien pieces together a personal story of how a culture so rooted in records has found itself in helpless decline.
"Jamaica had so many studios, outstanding studios, pressing plants, small producers and big producers, who were able to capture this whole spirit of the people in the grooves of these records," explains Herbie Miller in the film. "This is the industry is the biggest calling card for this country."
Credits:
Directed by Vivien Goldman
Shot by Dean Sutherland
Produced by Amar Ediriwira
Edited by Pawel Ptak