Published on
January 9, 2019
Category
News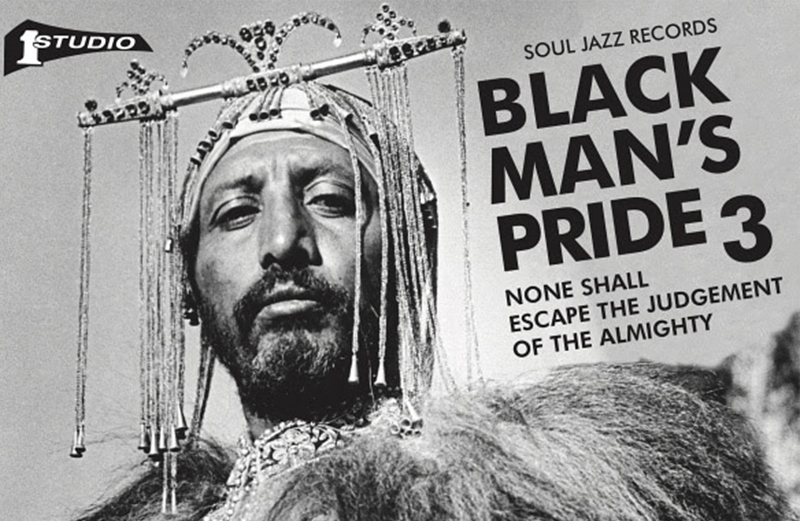 Showcasing Rastafarian music from Sir Coxsone's musical empire with hits alongside rarities.
Soul Jazz is releasing the third instalment of its Studio One Black Man's Pride compilation series, called None Shall Escape The Judgement Of The Almighty, this January.
Read more: Pressing Matters: Jamaica's forgotten record industry
Black Man's Pride showcases the rapidly developing ska, rock steady and reggae sound cultivated and released by Coxsone Dodd's Studio One during its heyday.
"Studio One functioned as hit factory on the scale of Motown in the USA, shaping and defining reggae music for decades to come," shares Soul Jazz.
Its 18 tracks span "classic material from legendary roots and culture artists The Gladiators, Horace Andy, Freddie McGregor, Sugar Minott and the Wailing Souls, alongside rarities… and practically unknown Rastafarian artists who recorded on a myriad of Studio One off-shoot labels in the 1970s – The Manchesters, Mellodies, The Nightingales and others."
None Shall Escape The Judgement Of The Almighty follows volume one released in 2017, and volume two – Righteous Are The Sons And Daughters of Jah – released in 2018.
Its vinyl offering includes extensive track-by-track liner notes by Rob Chapman, author of the Downbeat Special and Never Grow Old Studio One books.
Listen to The Gladiators' 'A Prayer To Thee' ahead of its 25th January release and check out the track list below.
Tracklist
1. Horace Andy – Conscious Dread Lock
2. The Gladiators – A Prayer To Thee
3. Freddie McGregor – Beat Down Babylon
4. The Manchesters – Selassie Bandman
5. The Mellodies – Dread Oppression
6. Big Joe – Jah Jah Help Us
7. Horace Andy – Oh Lord Why Lord
8. Lloyd Jones & The Super Natural Six – Get Up and Try
9. The Wailing Souls – Can't Catch Me
10. The Nightingales – Jehovah
11. Alphanso Stewart – It's No Secret
12. Errol Dunkley – Satisfaction
13. Mr Manchester – Give Natty Dread Glory
14. Lincoln (Sugar) Minott – Wrong Doers
15. Noel Campbell & The Gladiators Band – Sufferation
16. African Brothers – No Cup No Brock
17. Zoot Simms – When The Time Comes
18. Glen Miller – Whey No Dead