Published on
September 8, 2017
Category
News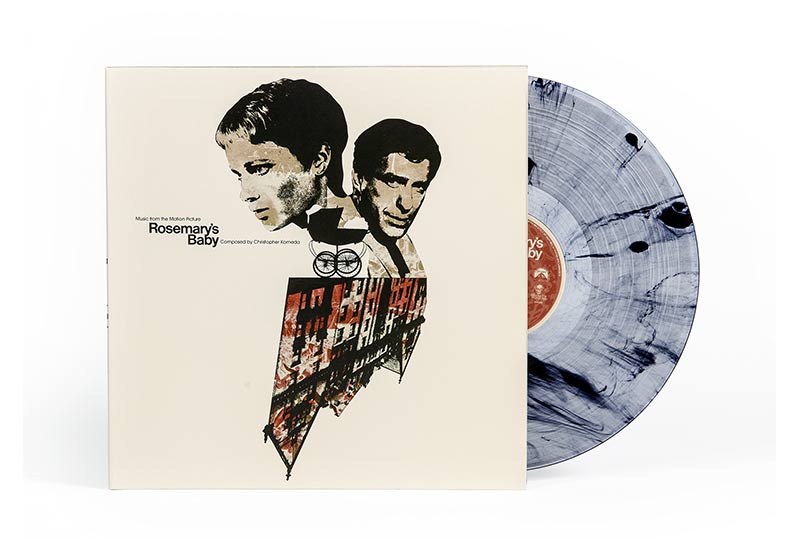 "This isn't a dream!"
The remastered score for Roman Polanski's iconic 1968 horror film Rosemary's Baby is being reissued on limited edition coloured vinyl, by Waxwork Records.
Listen next: A two-hour Ennio Morricone mix by Cherrystones
Sourced from the score's original tapes, composed by Krzysztof Komeda, the release is cut to 45rpm, features artwork by Jay Shaw and comes with an 11"x11" insert.
Order a copy here, listen to the OST and check out the track list below.
Side A
1. Main Title
2. Furnishing The Apartment
3. Chanting
4. Dream
5. Lullaby
6. The Pain
7. How To Prepare A Good Steak / The Ear
8. Holiday Music
9. After The Call To Hutch
10. Good Appetite
11. Lullaby / Crib Sequence
Side B
12. Scrabble
13. Book About Witchcraft
14. The Horrible Doctor
15. The Fragrance
16. The Horrible Doctor #2
17. The Short Dream
18. Iron Bars / Elevator Lift / Dr. Sapirstein and Syringe
19. Path To The Pit Of Evil #1
20. Path To The Pit Of Evil #2 & #3
21. What Have You Done?
22. End Title