Published on
February 11, 2016
Category
News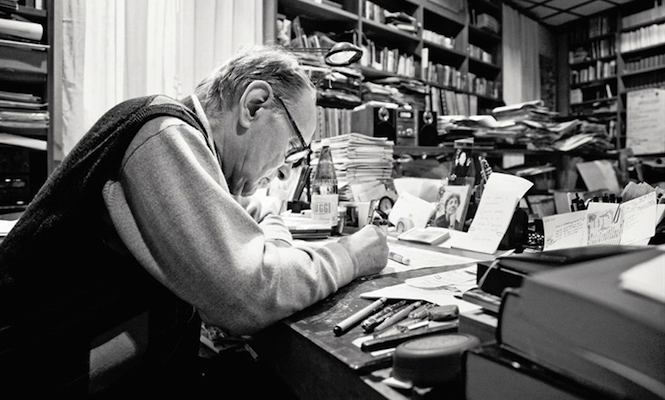 An essential introduction to the Italian soundtrack master.
Earlier this week Cherrystones took to the NTS studio with a bag full of Ennio Morricone records to pay tribute to one of the most revolutionary soundtrack composers of all time.
Laying out the diversity of Morricone's work across two hours, Cherrystones begins with a collection of the composer's more abstract works, before diving into the full spectrum, from raw and psychedelic grooves to the plaintive, heartbreaking melodies that defined his partnership with director Sergio Leone.
You can also expect pieces from Maddalena, Lizard in a Woman's Skin, My Name is Nobody, Le Casse and Cold Eyes of Fear alongside many more. Listen below:


This year Morricone retruned to soundtrack Quentin Tarrantino's The Hateful Eight, his first original score in almost forty years. You can check out the vinyl edition here and read our guide to the 10 essential Ennio Morricone records here.