Published on
October 19, 2018
Category
Label News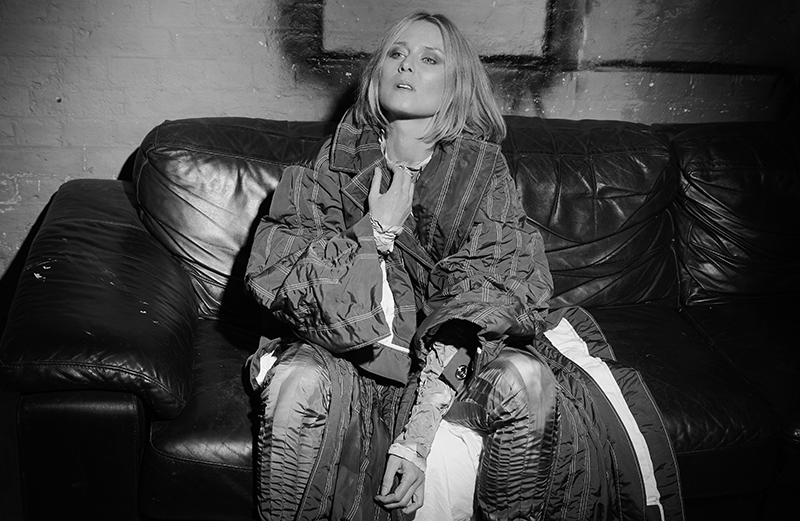 Hear the infectious dance floor stormers now.
Roísín Murphy has announced her fourth collaborative 12" 'The Rumble' / 'World's Crazy' produced by Maurice Fulton via The Vinyl Factory, out digitally today ahead of its 2nd November vinyl release.
Read more: Róisín Murphy collaborates with house pioneer Maurice Fulton on new 4×12″ series
"'The Rumble' was written with Maurice and Mim," shared Murphy. "Mim is amazing with infectious energy."
"I needed help as it's a mammoth track, like two songs in one, the second half is a vamp in which Maurice instructed me to preach! Preaching was not a natural stance for me but he insisted I try, now I can't stop testifying, the process has changed me a little."
Earlier this year, Róisín Murphy launched the series with 'All My Dreams' / 'Innocence' followed by 'Plaything' / 'Like' over the summer.
Last month, she released 'Jacuzzi Rollercoaster' / 'Can't Hang On' with Ali Love lending vocal stylings to the boogie patrol.
When asked about the series, Murphy explained: "Ultimately it's about dancing. My kind of dancing: all low and funky, allowing itself to be a little out of control.
"It's all very simple in a way but Maurice has spent a lifetime immersed in music for dancing. His experience and depth of knowledge is undeniable. I did as I was told!"
Pre-order a copy of 'The Rumble' / 'World's Crazy' here and check out the artwork created by Braulio Amado below.