Published on
November 28, 2017
Category
News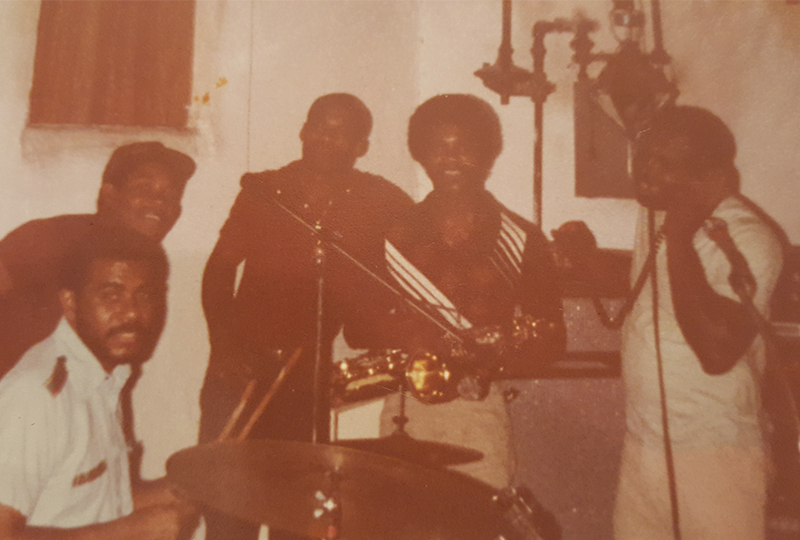 Caribbean heat to warm your feet.
A rare eighties reggae funk single from IWABO is being rereleased for the first time, by Kalita Records.
Read more: Records inna Babylon: On the search for London's reggae heritage one sleeve at a time
Released privately in June 1985, IWABO were a five-piece band helmed by musician Victor (Irenaues) Perelion.
Reggae Down was the first and only release from the band, who never recorded together again.
Perelion pursued a career in accounting, before quitting his job years later and moving to Orlando, Floria to work as a full-time musician.
"Now providing musical entertainment for various major Orlando theme parks, (Perelion) can play the guitar, piano, steel drum, cuetro (ukulele), and bass whilst programming music for recordings and teaching the next generation of musicians how to express themselves through music," shares Kalita.
Title track 'Reggae Down' is on the A-side, with sunshine jam 'Smile On Your Face' on the flip.
Reggae Down is out now via Kalita records.
Order a copy here, and listen to the A-Side below.