Published on
June 5, 2015
Category
Features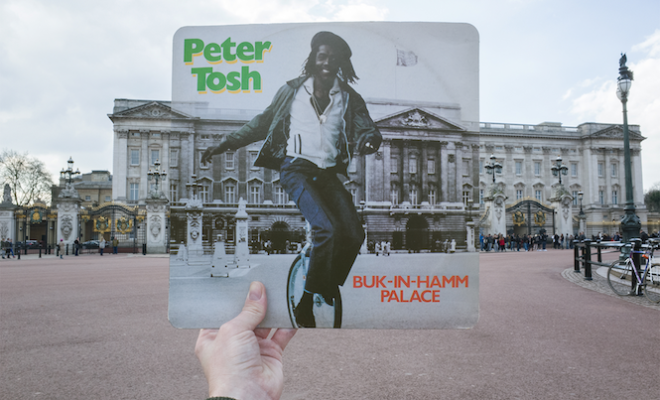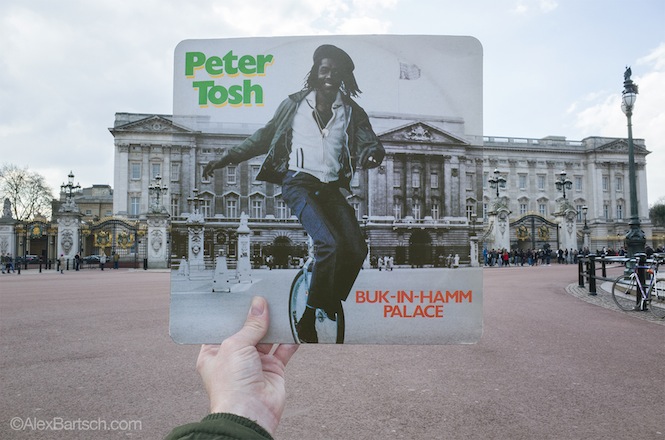 Photographer Alex Bartsch has spent the last few years tracking down the locations behind some of reggae's most iconic sleeves.
A portrait of the music and its adopted home in the British capital, his project captures the context around each record in more ways than one, offering a new and refreshing perspective on the relationship between the city and its musical heritage. With a book on the way, we spoke to Alex Bartsch to illuminate the work and share some of his favourite images.
---
How did you get into record collecting and what are you particularly into?
I started getting into music in school in France, passing around mixtapes between friends. Hip Hop and reggae have always been quite popular in France. I used to listen to a lot of hip hop and got into reggae later.
I started collecting records about 10 years ago when I moved to London. I was buying all sorts of music until I realised I was spending a lot of money and couldn't afford to buy everything so I stuck to Jamaican music, anything from ska to dancehall.
What inspired you to start this project?
I managed to get hold of Joe Mansano's Brixton Cat on Trojan from Selectors record shop up the road. I love the cover of the record! It features his sister in law at the time standing on the corner of Electric Avenue and Atlantic road. I took it down the market one day and held the album up and photographed it there. That was the first cover I did. After that I dug out Smiley Culture' 'Cockney Translation' 12" and cycled down to Plough Road in Battersea to shoot it. John from Dub Vendor had given me the location. And it when on from there…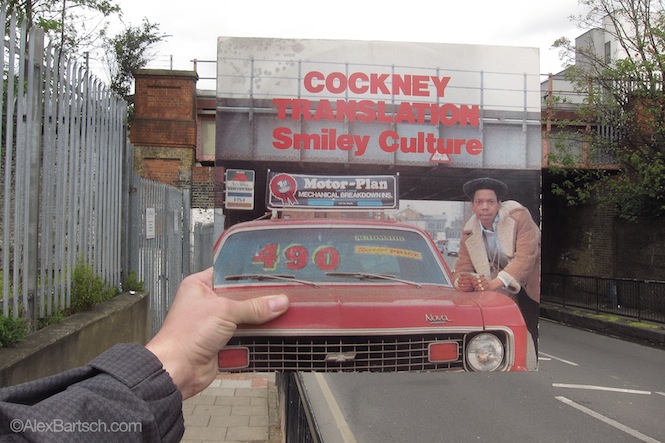 The research part of it was quite fun. I'd spend days trying to find out the location of the covers. I knew they were in London, my mission was to find out where. Some were evident, some pretty obscure. Those ones were the interesting ones to work on. It's like detective work and finally discovering the location was a good feeling.
What is it about the images on these sleeves that interested you as photographer rather than record collector?
I like the fact that they are simple. Often featuring the artist or a relative of theirs. From doing my research on the locations, I found that a few of them were taken just outside or close by to the recording studio or the record label's offices. Delroy Wilson's Go Away Dream was shot just outside Starlight Records in Harlesden. Nothing seemed to have been majorly planned when it came to shoot the cover. I like that.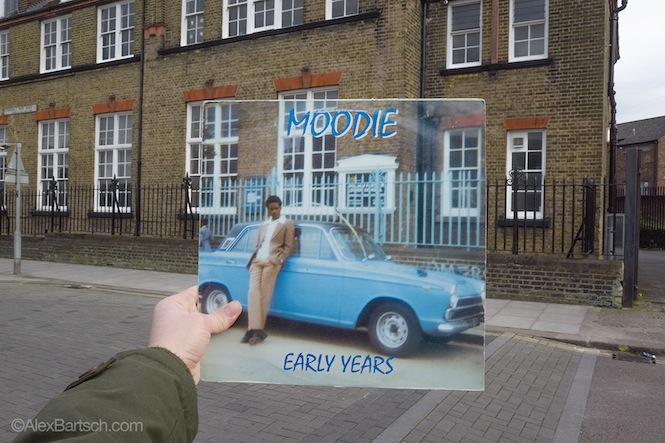 It's interesting how many use either landmarks or stereotypically English settings. Why do you think that is?
I'm not sure. I guess coming from Jamaica some artists were drawn to London landmarks in the same way other visitors are.
What effect does putting them back within their original settings decades after they were taken do for our understanding of both the record sleeve and the place they were photographed?
I think the image on a classic record cover and its identity usually remains within it borders, it's instantly recognisable as a cover but not so much as a place that really exists, so by photographing it in a wider angle and revealing more of the space in its present day brings me and the people viewing it closer to the place and time when the artist sat for the shoot.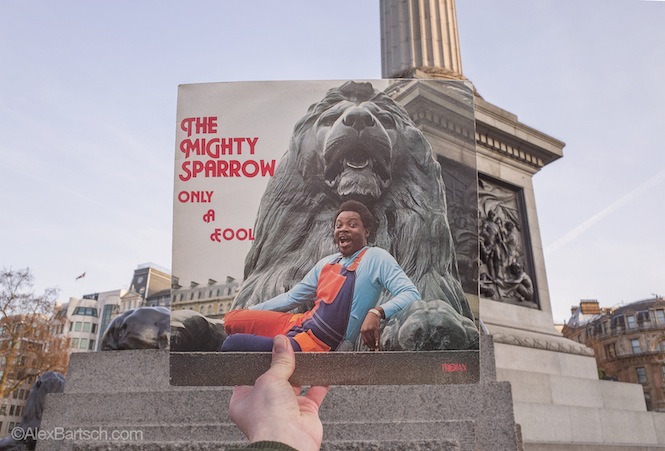 Could you tell us a bit about what's planned for the book?
The plan is to get the project made into a book and launch it alongside an exhibition by the end of the year. I'm happy to be working with Al Newman from OneLoveBooks who will publish it. We should hopefully come up with dates for this soon.
---
Keep up to date with the project on Alex's website here.