Published on
November 15, 2018
Category
News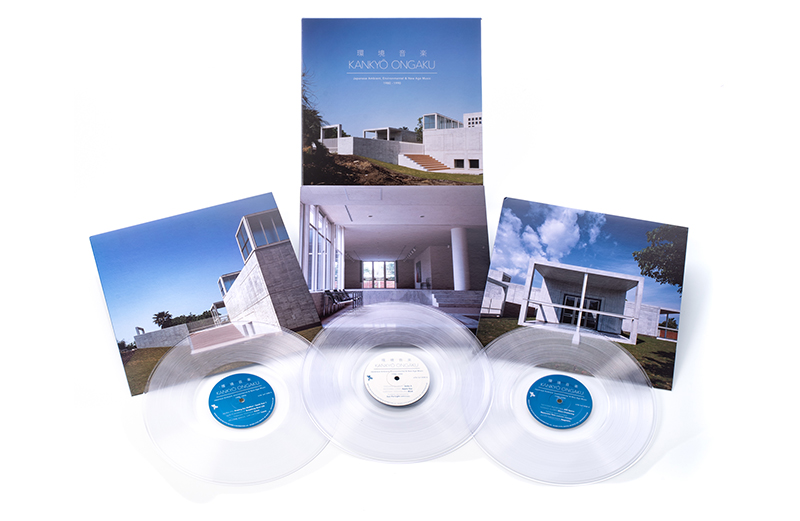 From soundtracks for air conditioners to stationary shop music.
Light In The Attic has announced the latest instalment in its Japan Archival Series will be released this February on triple vinyl.
Read more: A guide to the best Japanese reissues of 2018
Kankyō Ongaku: Japanese Ambient, Environmental & New Age Music 1980-1990 collects 25 tracks on 3xLP, many of which are being released outside of Japan for the first time, with tunes by artists including Joe Hisaishi, Ryuichi Sakamoto, Yasuaki Shimizu, Haruomi Hosono and Jun Fukamachi.
"Kankyō Ongaku, which translates to "environmental music," is an umbrella term used to describe the soundscapes, architectural acoustics, and incidental music that soundtracked the spaces, products, and experiences of 1980s Japan," explains the label.
The vinyl package includes extensive liner notes, artist bios, an essay by compilation producer Spencer Doran of Visible Cloaks, and a cover photograph by Osamu Murai.
"As this music continues to echo in modern times and resonate with a new generation of listeners, I'm very happy to help present a window into its universe," shares Doran.
Kankyō Ongaku follows Light in the Attic's reissues of five Haruomi Hosono albums in September, as well as the compilation Even A Tree Can Shed Tears: Japanese Folk & Rock 1969-1973 – one of our favourite reissues of 2017.
Pre-order a copy here ahead of its February release, listen to Yasuaki Shimizu's dreamy ode to a printer 'Seiko 3' and check out the track list below.
Tracklist
1. Satoshi Ashikawa – Still Space
2. Yoshio Ojima – Glass Chattering
3. Hideki Matsutake – Nemureru Yoru (Karaoke Version)
4. Ayuo Takahashi – Nagareru*
5. Joe Hisaishi – Islander
6. Yoshiaki Ochi – Ear Dreamin'
7. Masashi Kitamura + Phonogenix – Variation・III
8. Interior – Park
9. Yoichiro Yoshikawa – Nube
10. Yoshio Suzuki – Meet Me In The Sheep Meadow
11. Ryuichi Sakamoto – Dolphins*
12. Toshi Tsuchitori – Ishiura (Abridged)
13. Shiho Yabuki – Tomoshibi (abridged)
14. Toshifumi Hinata – Chaconne
15. Yasuaki Shimizu – Seiko 3
16. Inoyama Land – Apple Star
17. Hiroshi Yoshimura – Blink
18. Fumio Miyashita – See the Light (abridged)
19. Akira Ito – Praying For Mother / Earth Part 1
20. Jun Fukamachi – Breathing New Life
21. Takashi Toyoda – Snow
22. Yellow Magic Orchestra – Loom
23. Takashi Kokubo – A Dream Sails Out To Sea – Scene 3
24. Masahiro Sugaya – Umi No Sunatsubu
25. Haruomi Hosono – Original BGM