Published on
July 24, 2019
Category
News
"A deep and soulful journey into the heart of Ghana's highlife music."
Pat Thomas & Kwashibu Area Band have announced the release of new LP Obiaa!, this October via Strut Records.
Read more: The story of highlife and Afrobeat legend Ebo Taylor, in his own words
Dubbed the "Golden voice of Africa", highlife veteran Pat Thomas began his career alongside Ebo Taylor in the 1960s, later collaborating and touring with the Kwashibu Area Band, who have together become leading figures in contemporary highlife.
Obiaa!, which translates as 'Everybody!', features production from Ben Abarbanel-Wolff and Kwame Yeboah, the pair behind Ebo Taylor's iconic Love and Death and Appia Kwa Bridge albums. Recorded at Lovelite Studio's analogue HQ in Berlin, you can listen to first track, 'Onfa Nkosi Hwee', below.
As Thomas describes, the track touches on themes of modern life, in which "boasting, showing off and bragging on social media is ultimately pointless and has no value".
Released on the 4th October, you can head here for more info or check out the tracklist and artwork below.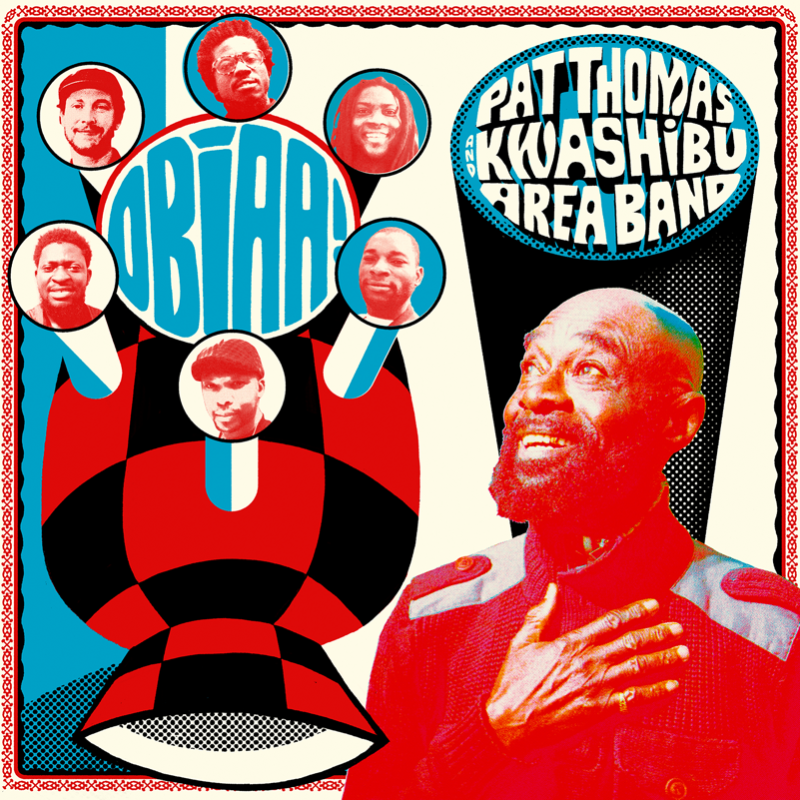 Tracklist:
Side A
1. Onfa
2. Yamona
Side B
3. Bubu
4. Atesem
Side C
5. Obi Nfreno
6. Odo Ankasa
Side D
7. Okomfe Bone
8. Ntobuase
9. Obinim