Published on
January 31, 2019
Category
News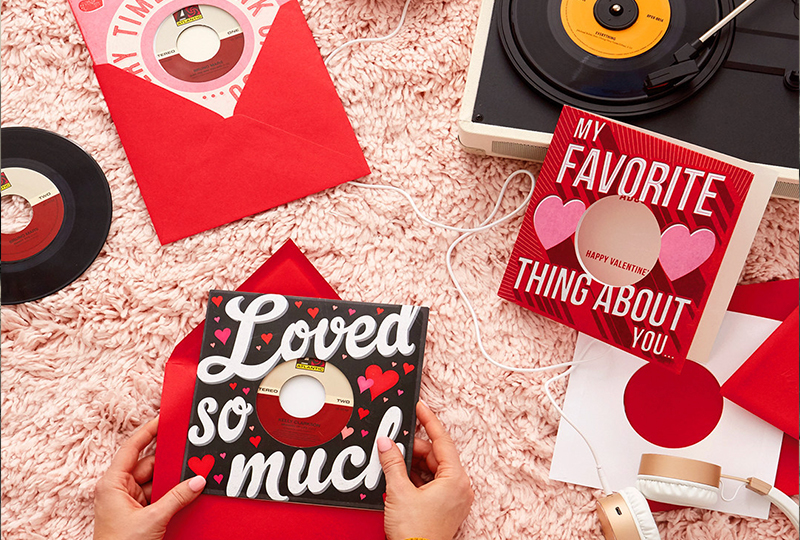 Because nothing says true love like the gift of a mediocre 7″?
Hallmark has unveiled a new Valentine's Day card range that includes a vinyl record inside.
Read more: The birthday card that transforms into a 7″ record player
Seven different cards featuring records are available: Tina Turner's 'The Best', Aretha Franklin's 'Respect', Kelly Clarkson's 'Love So Soft', The Cars' 'Shake It Up', Bruno Mars's  '24K Magic', and two Frank Sinatra cover versions – Bruno Mars' 'Just The Way You Are' and Michael Bublé's 'My Funny Valentine'.
The Valentines Day series is the second edition of Hallmark's Vinyl Record range, following six cards the company released in 2018, which included a 7″ featuring music by Aretha Franklin, Tina Turner, The Cars and INXS.
Head here for more info.