Published on
May 16, 2019
Category
News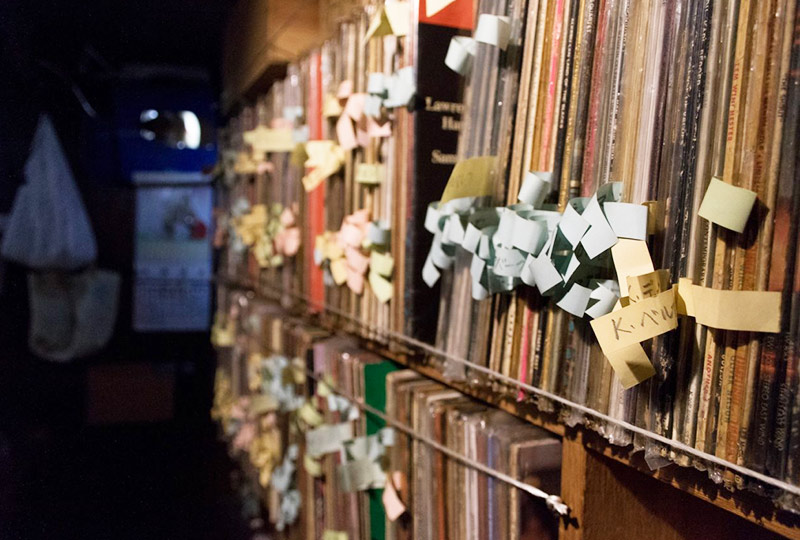 Documenting a hidden music world in Japan.
A new photography exhibition called Tokyo Jazz Joints is opening in Berlin this June.
Read more: A visual chronicle of Tokyo's disappearing jazz bars
Dedicated to capturing the subculture of Japanese jazz bars and "kissaten" coffee shops, Tokyo Jazz Joints is an ongoing collaborative project between photographer Phillip Arneill and writer James Catchpole.
It started four years ago in Tokyo, before later expanding to the rest of the country.
"Since the project began many of the joints photographed have closed down, and more continue to do so; time is ticking to record the remaining places before these living museums of musical culture disappear forever from Japan's urban landscape," shares Catchpole.
Tokyo Jazz Joints will be exhibited inside the Berlin bar Rhinoçéros, a venue whose ethos and design is inspired by the Japanese locales featured in the show.
Rhinoçéros' sound system includes Bowers & Wilkins speakers from 1976, a 1981 Micro-Seiki turntable, and a '70s Quad amplifier & pre-amplifier.
All records are played from end-to-end, the whole way through, with guest selectors and live performances also hosted in the space.
Tokyo Jazz Joints runs from 7th – 29th June at Rhinoçéros. Head here for more info.