Published on
November 27, 2019
Category
News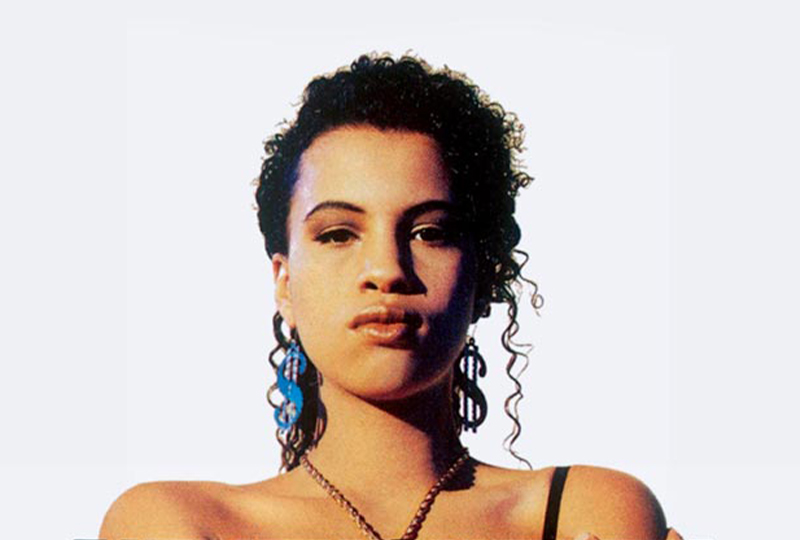 With a Massive Attack remix.
Neneh Cherry's 1989 album Raw Like Sushi is being reissued on triple vinyl this January via Virgin/UMC.
Read more: An introduction to Neneh Cherry in 10 tracks
The stepdaughter of avant-garde trumpet player Don Cherry, Neneh Cherry moved to London aged 14 and quickly entered the post-punk scene, working with the likes of The Slits and Rip Rig + Panic.
Moving away from post-punk sounds with her debut LP Raw Like Sushi, Cherry mixed R&B and rap sensibilities with pop rhythms, producing hit tracks 'Buffalo Stance' and 'Manchild'.
Remastered at Abbey Road, the reissue features demos and remixes, including Massive Attack's remix of 'Manchild', and a 48-page booklet with liner notes, photos and new interviews.
The reissue follows Cherry's Four Tet-produced LP Broken Politics – one of our favourite albums of 2018.
Head here for more info in advance of its 31st of January release, check out the artwork and tracklist below.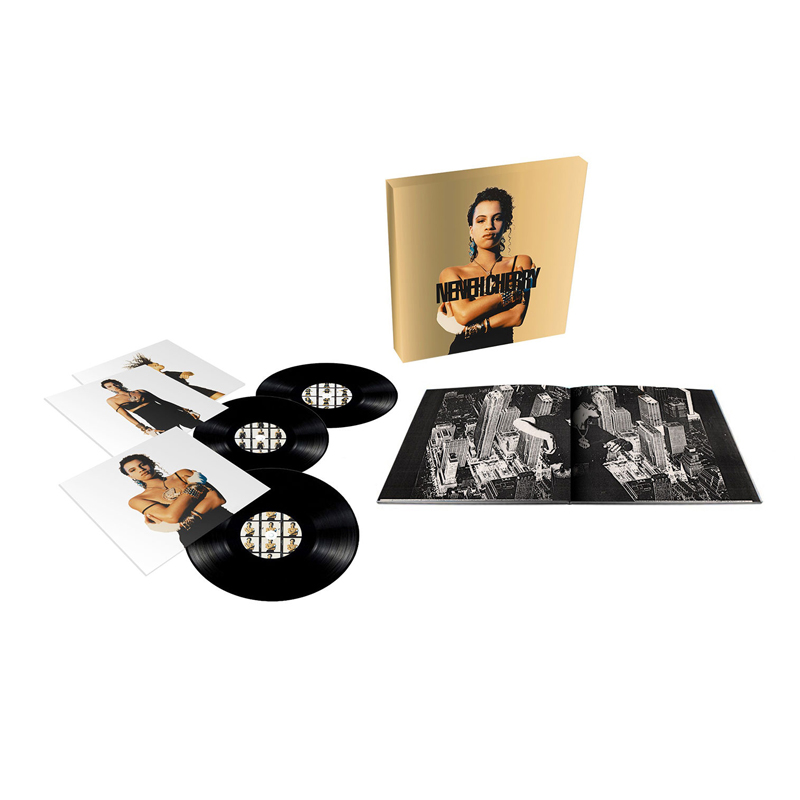 Tracklist:
Disc 1
Side A
1. Buffalo Stance
2. Manchild
3. Kisses on the Wind
4. Inna City Mamma
5. The Next Generation
6. Side Two
Side B
1. Love Ghetto
2. Heart
3. Phoney Ladies
4. Outré Risqué Locomotive
5. So Here I Come
Disc 2 (extras)
Side A
1. Heart (Its A demo)
2. Buffalo Blues
3. Buffalo Stance (Sukka Mix)
Side B
1. Buffalo Stance (Electro Ski Mix)
2. Buffalo Stance (Arthur Baker Nearly Neu Beat Mix)
3. Buffalo Stance (Arthur Baker 1/2 way to House Mix)
4. Buffalo Stance (Kevin Sanderson Techno Stance Remix One)
Disc 3 (extras)
Side A
1. Manchild (Old School Mix)
2. Manchild (Massive Attack Remix)
3. Manchild (Smith N Mighty Remix)
4. Inna City Mamma (Re-recorded Extended Version)
Side B
1. Inna City Mamma (Cold Blooded Remix)
2. Kisses On The Wind (David Morales 'A Little More Puerto Rico' mix)
3. Kisses On The Wind (Dynamik Duo + Latin Rascals Mix)
4. The Next Generation (Rap One Mix)