Published on
October 22, 2018
Category
News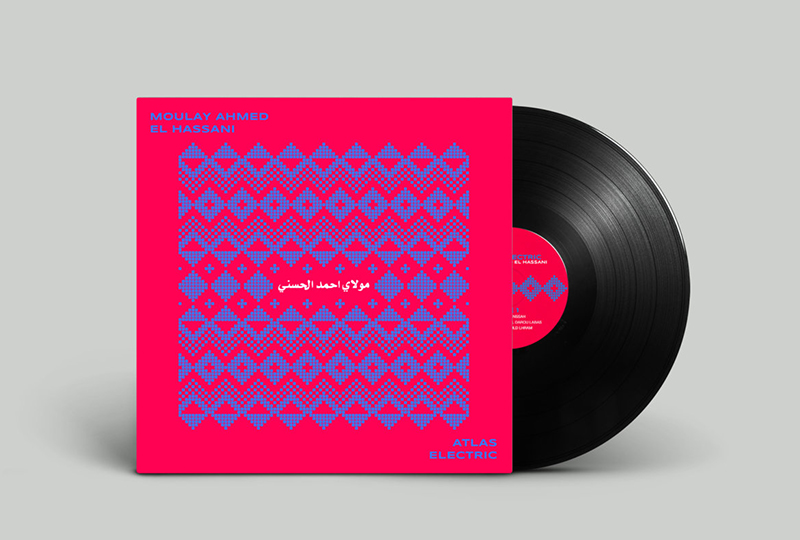 Sounds from the Maghreb mountains.
The work of Moulay Ahmed El Hassani, a Moroccan musician who combines traditional folk sounds with psychedelic guitar, autotune and drum machines, will be released on a double LP compilation called Atlas Electronic, this November by Hive Mind Records.
Read more: The world's best record shops #111: Le Comptoir Marocain de Distribution de Disques, Casablanca
A multi-instrumentalist, El Hassani has released over 50 albums over the past 30 years, yet is practically unknown outside of his native Morocco. El Hassani is an Amazigh Berber from Morocco's mid-Atlas region, and his music blends a variety of traditional Amazigh folk styles with contemporary music styles and instrumentation.
Listen to 'Dnya Yakhlik (feat. Hind)' below:
El Hassani writes, plays, records and produces all of his music at his home studio. The songs featured on Atlas Electric were originally released between 2006 and 2014 on El Hassani's own label, Sawt el Hassani.  
Atlas Electric will mark Hive Mind Records' third release, having previously issued the debut album by the Brazilian artist Rodrigo Tavares and Colours of The Night by the Moroccan Gnawa musician, Maalem Mahmoud Gania.
Pre-order a copy of Atlas Electric here ahead of its 30th November release and check out the track list below.
Tracklist
Side A
1. Li Nssak Nssah
2. Yak Ennas Mlklil Darou Labas
3. Lgaro Ya Ould Lhram
Side B
4. Fache Ainik Anta
5. Ana Mazal Kanabghik
6. Dnya Yakhlik
Side C
7. Ya Li Hjarni
8. Addabtini Mahantini
9. Mi Hanna Dada
Side D
10. Lklam Lakhar
11. Ya Lmmima Matabkich Hada Hali
12. Loukan Fik Lkhir