Published on
February 7, 2019
Category
News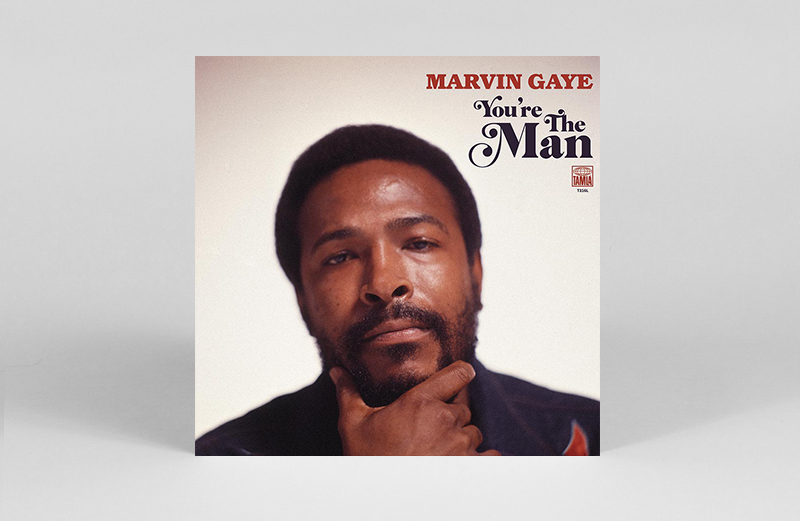 To commemorate what would have been his 80th birthday.
Marvin Gaye's 1972 album You're The Man is being released for the first time, on 2xLP this March via Motown.
Read more: How Marvin Gaye's 'Inner City Blues' has remained America's urban protest anthem for 45 years
You're The Man was originally intended to be the follow-up to Gaye's iconic album What's Going On.
Of its 17 tracks, 15 are being released on vinyl for the first time. Although various songs have also appeared on compilations, this is the first time they have been collected in their original form.
Alongside the album cuts, the 2xLP also includes a long version of Marvin Gaye's cancelled Christmas single from 1972, a vault mix of its instrumental B-side, and liner notes by Gaye's biographer David Ritz.
Pre-order a copy of the album here ahead of its 29th March release, listen to 'My Last Chance' and check out the track list below.
Tracklist
Side 1
Produced by Marvin Gaye (1), Hal Davis (2), Gloria Jones and Pamela Sawyer (3), Freddie Perren and Fonce Mizell (4)
1. You're The Man
2. The World Is Rated X
3. Piece of Clay
4. Where Are We Going?
Side 2
Produced by Willie Hutch
1. I'm Gonna Give You Respect
2. Try It, You'll Like It
3. You Are That Special One
4. We Can Make It Baby
Side 3
Produced by Marvin Gaye except *Freddie Perren and Fonce Mizell
Mixes for tracks 1-3, by SaLaAM ReMi, and track 5, by Art Stewart, are previously unreleased.
1. My Last Chance
2. Symphony
3. I'd Give My Life For You
4. Woman of the World*
5. Christmas In the City (instrumental)
Side 4
1. You're The Man Version 2
2. I Want to Come Home For Christmas
3. I'm Going Home (Move)
4. Checking Out (Double Clutch)