Published on
September 16, 2019
Category
Features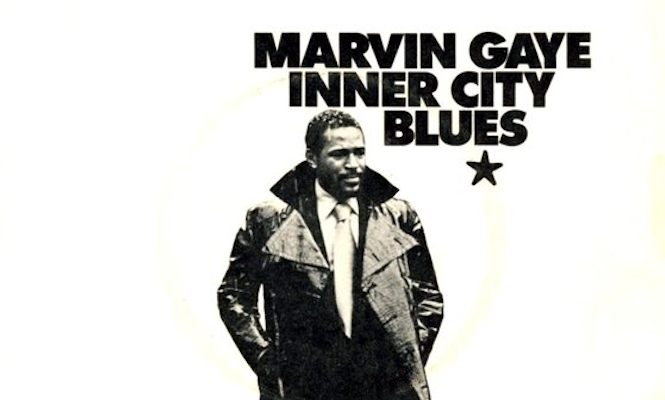 Released nearly 50 years ago, we look at seven tracks that took Marvin Gaye's 'Inner City Blues' in new directions.
---
Words: Jack Pepper
---
Marvin Gaye was not necessarily a visionary, he just described the injustices he witnessed around him. Instead it is an indictment on the widening gulf of inequality, racial instability and social hardship endured throughout America's urban spaces that his words are as potent and relevant now, nearly 50 years on, as they were when this 7″ was first released.
They were as potent in 1981, when Gil Scott-Heron spoke of the Siege of New Orleans, and ten years later when Q-Tip called politicians "magicians" on Tribe's 'Youthful Expression'. It is a record covered and sampled both for its groove and its message.
Back in '71 though, the track's immediate catalyst was Motown co-writer James Nyx Jr.'s scathing analysis of misspent tax dollars – how could the US government be spending billions on sending astronauts to the moon, while life in the ghettos of Detroit remained so tough? Reading the paper one morning, Nyx was drawn to a story that referred to the 'inner city' – the neglected area they talked about. What better way, he thought, to sum up the issues that he and Gaye had written down – than a song entitled 'Inner City Blues'.
Recorded in March and released in September '71, Gaye produced the entire track at the studio nicknamed Hitsville USA – Motown's first headquarters. The Tamla record – which topped the R&B charts and gained attention worldwide – also featured as the final track on the seminal What's Going On – Gaye's eleventh and most enduring album.
'Inner City Blues' has been on heavy rotation ever since, and its status as a classic continues to be underlined by the number of different versions out there. Some obvious, and others more obscure – here are some essentials that do justice to the original.
---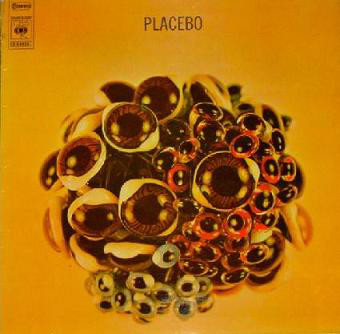 Placebo
'Inner City Blues' from Ball Of Eyes
(CBS, 1971)
Marc Moulin and Co. were the first group to transform Gaye's downtown masterpiece – an all-absorbing, beautifully executed cover with an air of spine-chilling serenity. And on one of the best jazz albums ever recorded in Belgium – Ball Of Eyes.
---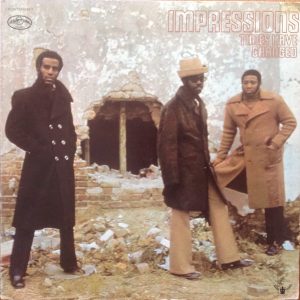 The Impressions
'Inner City Blues (Makes Me Wanna Holler)' from Times have Changed
(Curtom, 1971)
First served up as a single on Curtis Mayfield's Curtom imprint, and on their Times Have Changed album a year later, the formidable soul group stamp their own style firmly onto Gaye's hit. Be sure to check the track on the flip too – 'We Must Be In Love' – as sampled by J Dilla.
---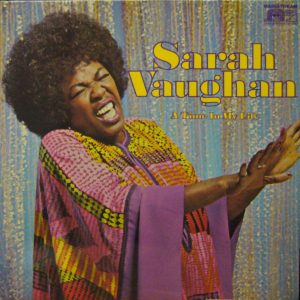 Sarah Vaughan
'Inner City Blues (Make Me Wanna Holler)' from A Time In My Life
(1971)
The New Jersey jazz vocalist gave the original a straight-up soul rewrite. Trombones; snapping snares; funked-up guitar phrases; the works – this track serves as a reminder of Vaughan's understated versatility. Never mind her jazz routes, Vaughan carries this like the most soulful of her contemporaries.
---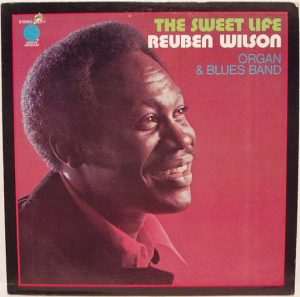 Reuben Wilson
'Inner City Blues' from The Sweet Life
(Groove Merchant, 1972)
A fast paced and funky instrumental take from the jazz organist, demonstrating how Gaye's original translates to the dancefloor. Rolling drum breaks and saxophone solos take a driving seat in this funk rendition; strip away the powerful lyrics, and simply marvel at how captivating a simple hook can really be.
---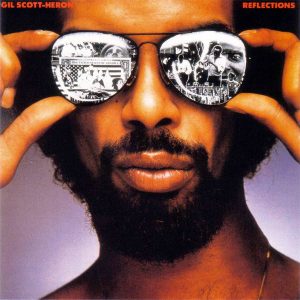 Gil Scott-Heron
'Inner City Blues (Poem: The Siege Of New Orleans)' from Reflections
(Arista, 1981)
Given Gil's activism on racial inequalities and city plight, this cover makes total sense. Stunningly arranged, his monologue discussing Mark Essex's motivations during the New Orleans attacks of the early seventies hits hard.
---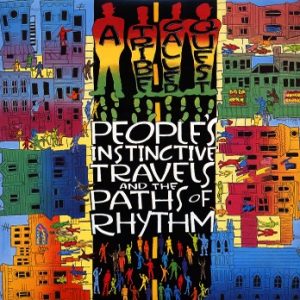 A Tribe Called Quest
'Youthful Expression' from People's Instinctive Travels And The Paths Of Rhythm
(Jive, 1990)
"Politicians are magicians" Q-tip states sharply, as Reuben Wilson's Hammond organ booms in the background. The Manhattan MC sprays his lyrics with a playfulness that makes any subject – however serious – completely palatable. During this outing, he touches on some important obstacles that the younger generation were getting to grips with in '90.
---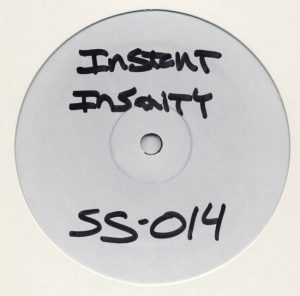 Theo Parrish
'Major Moments Of Instant Insanity'
(Sound Signature, 2001)
Released as a reaction to the September 11th attacks, Theo Parrish twists and morphs Gaye's vocals, into a murky, beatdown version scattered with news network samples, fractured percussion and smothered synth work. A dark, processed interpretation from one of Detroit's foremost house producers.