Published on
November 8, 2019
Category
News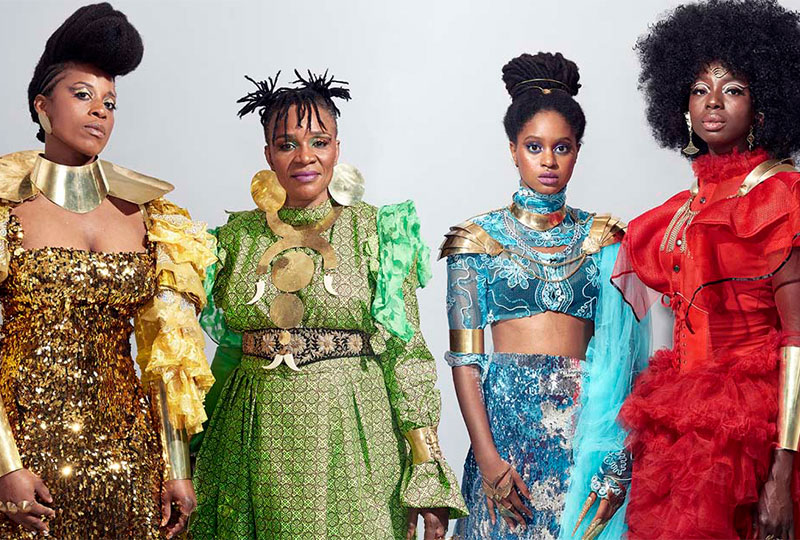 "Strong harmonies that summon the rights of women."
West African feminist outfit Les Amazones d'Afrique are releasing a new album, titled Amazones Power, this January via Real World.
Read more: 8 artists on the wide-reaching legacy of Pauline Oliveros
Formed by a desire for gender equality, Les Amazones d'Afrique constitues of Fafa Ruffino, Kandy Guira, Mamani Keita, Boy-Fall, Jon Grace, Marta Domingo, Aminata Dramé a.k.a Nakou, Tiguidanké Diallo a.k.a Niariu, Roselyne Belinga, Nancy Murillo, Moesha13, Nacera Ouali Mesbah, Valérie Tribord, Valérie Belinga, Abby Surya and Patricia Essong.
New single 'Smile' examines the historic suffering and oppression of women, with Niariu expressing "her feelings and fears", but also encouraging "women to stick together in the fight against inequality."
Blending pan-Africans styles with contemporary pop and the Congotronix-style of producer Doctor L, Amazones Power explores themes of misogyny and violence, calling out for a future free from female genital mutilation.
Les Amazones d'Afrique have brought in rising stars from across Africa, including Beninese vocalist Fafa Ruffino, whose versatile range connects the musical influence of gospel and soul with cultural styles from Nigeria to Burkina Faso.
The new releases follows Les Amazones d'Afrique's protest record République Amazone – one of our favourite albums from 2017.
Amazones Power will be pressed on green and blue vinyl.
Head here for more info in advance of its 24th of January release, check out the artwork and tracklist below.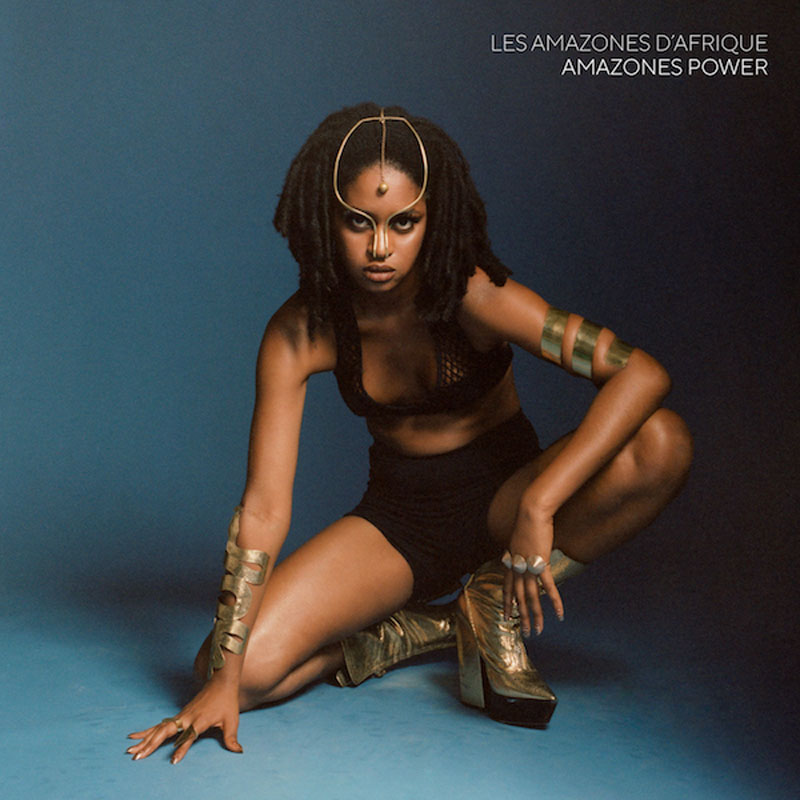 Tracklist:
1. Heavy (Niariu, Boy-Fall, Jon Grace)
2. Love (Mamani Keita)
3. Smile (Niariu & Ami Yerewolo)
4. Queens (Rokia Koné)
5. Smooth (Mamani Keita)
6. Dreams (Rokia Koné)
7. Timbuktu (Mamani Keita & Amadou Dembélé)
8. Red (Rokia Koné)
9. Rebels (Nacera Ouali Mesbah)
10. Dogon (Mamani Keita & Amadou Dembélé)
11. Fights (Fafa Ruffino)
12. Sisters (Kandy Guira)
13. Power