Published on
November 24, 2017
Category
Features
Electronic musician, academic and activist Pauline Oliveros changed the way we listen to music and the world around us.
In 1965, pioneering experimental composer, performer and educator Pauline Oliveros released 'Bye Bye Butterfly'. The piece opens out quietly at first: sharp, oscillating frequencies gradually arresting and compacting all surrounding noise to create a tunnel of solitary, vivid sound. Almost instantly, you are absorbed. Most importantly, you are fully listening.
Recorded with a set-up of two oscillators, two line amplifiers, two tape recorders set to delay, and a record player with a copy of Puccini's opera Madama Butterfly, Oliveros manipulated and improvised around the composition to create a piece that now, five decades later, remains haunting, visionary and futuristic.
In describing it, Oliveros said that 'Bye Bye Butterfly' "bids farewell not only to the music of the 19th century but also to the system of polite morality of that age, and its attendant institutionalised oppression of the female sex."
And it is in that piece that we see so much of what Oliveros set out to accomplish in her long, remarkable career. She encouraged us to respect and always be aware of sound, to embrace what it is to truly and constantly listen to the world around us. In doing so, Oliveros believed, we could embrace its endless power for healing, both personal and universal. These ideas were explored throughout her life, captured in her Sonic Meditations (1974) and in the playfully titled Deep Listening (1989), famously recorded 14 feet below ground in a disused cistern with Stuart Dempster and Panaiotis. She would continue to passionately share these theories and philosophies into her 80s.
For Oliveros, music, sound and listening were unequivocally inclusive of all, without hierarchy. She not only revolutionised how people listened to and created music, but would also become an inspiration as an anti-elitist, anti-exclusionary, feminist voice in numerous spheres, from music to academia.
In a still relevant 1970 article for The New York Times entitled 'And Don't Call Them 'Lady' Composers' Oliveros wrote, "The greatest problems of society will never be solved until an equalitarian atmosphere utilising the total creative energies exists among all men and women."
She was a vocal critic of the overarching "otherness" branded on women in these industries, and sought through talks, writings, and collaborative projects to confront issues that are to this day shamefully ubiquitous – notably Beethoven Was a Lesbian with Alison Knowles, and 'Divisions Underground' written for Numus West.
A towering symbol of inclusivity and empowerment, when Oliveros' spouse and long-term artistic collaborator Carole Ione Lewis confirmed that she had passed away on 24 November 2016 aged 84, it brought great sadness to musical communities across the globe.
From her years as Director of Mills College's Tape Music Centre, as a teacher at USCD, as founder of The Deep Listening Institute, and from a back catalogue of musical collaborations that is as varied as it is vast, Pauline Oliveros leaves behind her a legacy that is enduring and unmistakable.
To reflect on and celebrate this boundless influence, we spoke to several people who worked with her, learned from her, or were inspired by her in some way. From her contemporaries in experimentation, to those pushing the boundaries in dance music, the following gives an insight into just some of the ways Pauline Oilveros' legacy lives on and how it will continue to do so for years to come.
---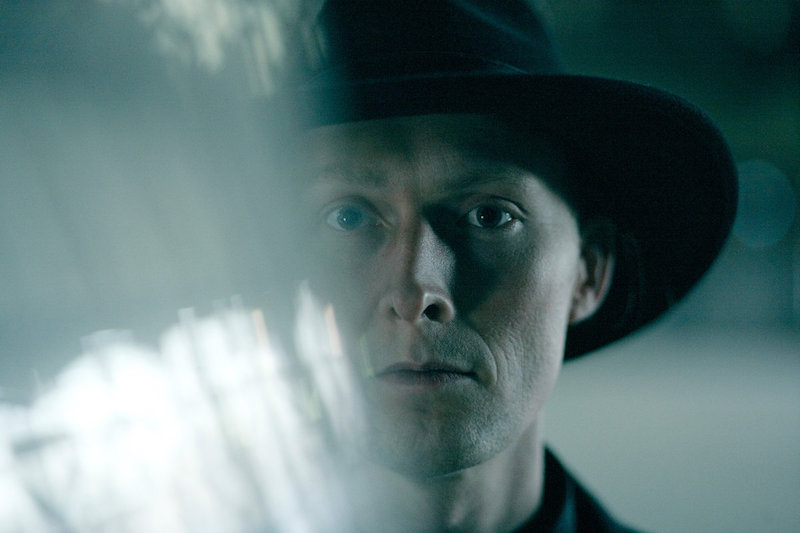 Lawrence English
Lawrence English is an experimental electronic musician from Australia. He is the founder of the inimitable ROOM40 label, and has in the past year run his own Radical Listening workshops.
---
My memories of Pauline are mostly of her incredible intellect and generosity of spirit and time.
I first had the pleasure of meeting Pauline when we invited her here to Australia in the mid-2000s as part of a festival I co-curated called Liquid Architecture. It was an incredible visit; Pauline was travelling with the equally beautiful and generous Ione. She spent an afternoon on our back veranda recounting stories of her pet lorikeet whilst watching the flow of rainbow lorikeets through our fig tree. We spoke about listening, about being attentive, and about being present to the moments around us as they unfold.
In one of the last emails we exchanged, she wrote:
"I certainly agree and teach that hearing is not listening. Listening might be hearing plus attention – but then we need to understand the process of attention. I think there is more and that such a definition is incomplete at best. As far as I am concerned, listening is mysterious and may be what we call or recognise as consciousness."
She relished the mystery of our audition and across her life drilled deeper and deeper into that mystery. If I can be half as interested, engaged, generous, and knowledgable in my later years as she was, I'll be very satisfied.
---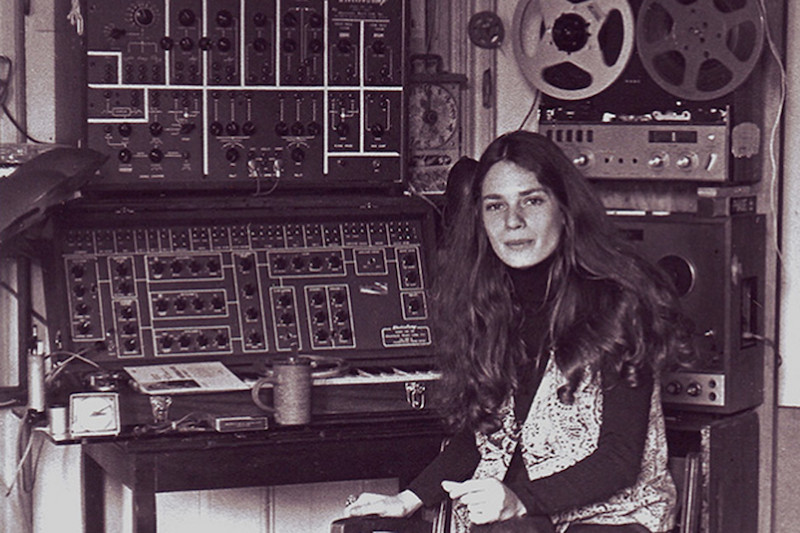 Laurie Spiegel
Laurie Spiegel is a composer and software developer from from Chicago. A pioneer on computer-based music, she worked with Buchla and Electronic Music Laboratories and is best known for her album The Expanding Universe (1980) and her "intelligent instrument software", Music Mouse.
---
When I think of Pauline I remember when she still lived here in NYC, and we were neighbours a few blocks apart. Before she started the Deep Listening organisation, we would sit out on my fire escape sipping herb tea and talking about the ways non-academic and non-commercial composers like us could maintain our independence.
I remember her insisting that my first Music Mouse "demo" to her shouldn't be me showing her the program but rather her lying down on my couch with her eyes closed, listening to me improvising with it. I remember other times we were together as just plain friends, visiting each other's lofts or grabbing a meal out. To me though she was also always a towering figure of idealism and strength. I like to think she and I both tried to be inspirations to each other. Certainly she always was one for me.
---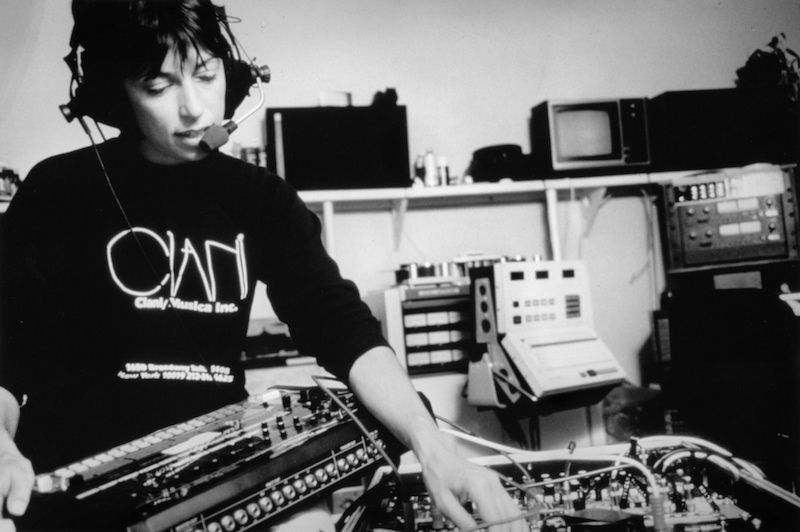 Suzanne Ciani
Suzanne Ciani is an Italian-American composer known for being an early champion of modular synthesis, particularly the Buchla. Paving the way for artists like Kaitlyn Aurelia Smith, with whom she recently collaborated, Ciani is widely respected for her evolutionary classical and new age music.
---
I never met Pauline, much to my regret, as her spiritual presence in my musical life has grown over these recent years. We've always had in common our early roots at the San Francisco Tape Music Center, where I had my first deep encounter with the Buchla 100 just a few years after Pauline's presence graced those hallowed halls at Mills College.
Pauline was an original thinker, known perhaps more for her ideas and her championing of women than for her music in a traditional sense. She was someone who appealed to the root system of our musical lives, our basic ability to "listen", to deeply listen.
Her life has impacted so many, including mine, as the ideas she stood for send out ongoing sonic waves of resonance with her unusual musical mind. Thank you, Pauline, for being a woman to be reckoned with.
---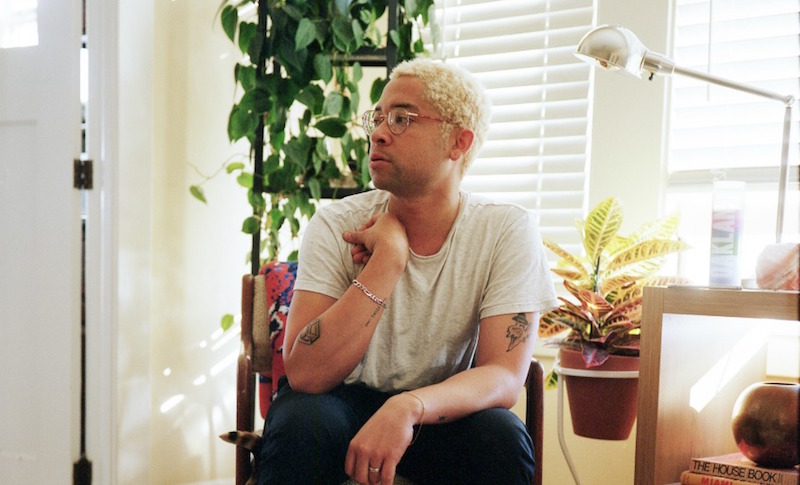 Russell E.L. Butler
Russell E.L. Butler is a musician and producer from Bermuda who has lived in San Francisco's Bay Area for eight years. Using energetic modular techno with thematic roots in the empowerment of marginalised people, Butler strives to inspire and encourage black, queer youth, both in Bermuda and beyond.
---
When I first encountered Pauline, I found it incredible that someone in academia was utilising such a physical, visceral experience as practicing being present as the central concept of their work. That's what Deep Listening is to me: slowing the body down into the immediate moment and allowing the complexity of our perception of the world around us to wash over us.
Pauline's attachment to her identity is also important, but I feel was a sign of the times and environment that she inhabited. Marginalised people (women, queer folks, trans folks, POC), especially in academia, are constantly reminded of our otherness when confronted with white supremacist, capitalist, patriarchal institutions. Typically, straight, cis, white men are the only ones that get to inhabit the pure identity as artist, while anyone else is a "black" artist or a "lesbian" artist. I understand the frustration of having to constantly engage with that. This is a complicated one for me as I am a person that makes work that involves my identity.
Photo: Spike
---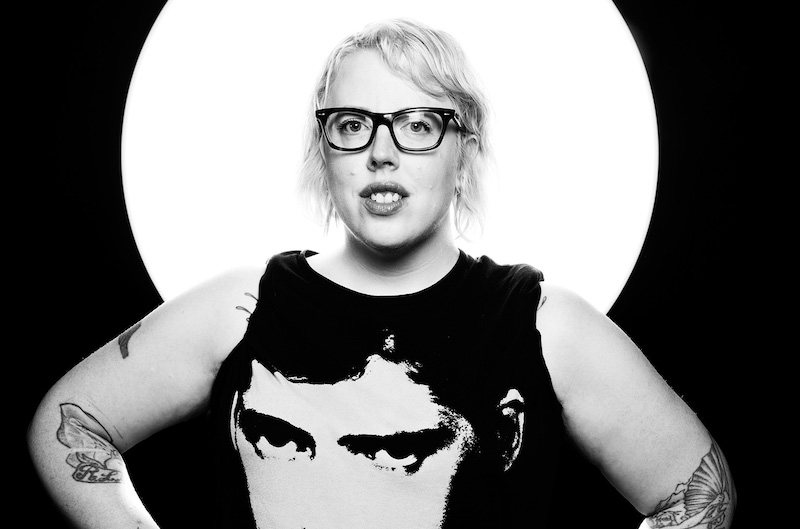 The Black Madonna
The Black Madonna is a world-renowned DJ and producer from Kentucky. From 2012 she was resident DJ at Chicago's legendary Smart Bar and quickly became their first creative director. A passionate advocate for positive, all-inclusive change in dance music, she has become one of the most respected figures in the genre in recent years.
---
There is one specific moment in which Pauline figures centrally that stands out for me. I was speaking with my friend Shiva, who produces under the name Noncompliant and who is kind of like my spare brain, and we were talking about some new online list of people in dance music that of course had no women featured in it. We were talking about how cut out we felt from having a history, and feeling "motherless" in a way in our scene.
But then I said, wait. Stop. It's not like that. We have to start naming people. So we did. We were about three seconds in when one or the other of us mentioned Pauline.
As a result of that the DAPHNE series was created at Smart Bar. It was largely about not forgetting those names and saying that we as women in electronic music should have access to our mothers. Pauline is so important in so many ways but for me that was such a transformational moment. At that first DAPHNE festival we literally wrote the names of these women on the wall and reasserted that connection to our history and to our matriarchal lineage.
Also, for all of us, there was an idea that listening could be a feminist act, that listening itself could be both meditative and feminist and part of the sociology of feminism. Pauline is just so fundamental to everything. It's like asking what bricks were to the pyramids. She so essential, she's an element. She's massive.
Photo: Aldo Paredes
---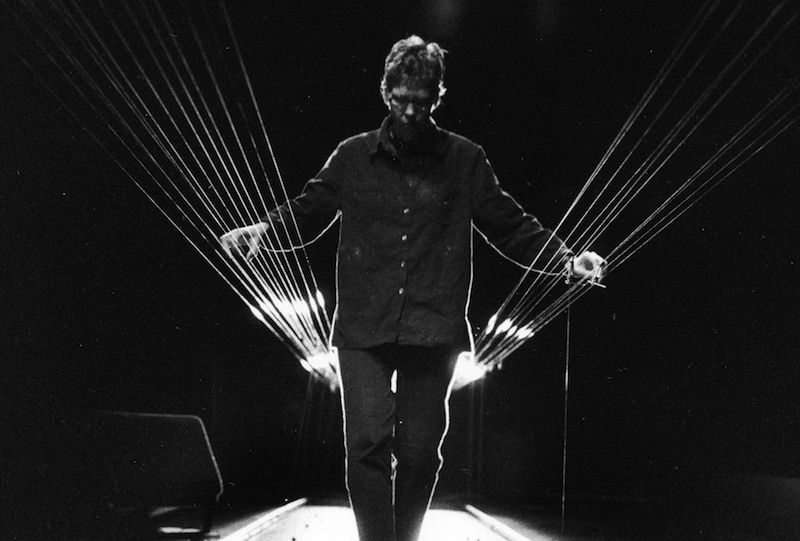 Ellen Fullman
Ellen Fullman is a composer and instrument builder/innovator currently based in San Francisco's Bay Area. She is best known for her droning, experimental classical compositions and the 70-foot long string instrument she designed and still performs with today.
---
I often think of Pauline in seeking the quality that I want in my performance. I feel that notes on paper only serve as guideposts, and that the way a work is performed is equally important. The last time I saw Pauline she said to me, "Think it's going to be good" and, "Never put yourself down." It sounded simple but if I actually say these words to myself, I have felt myself becoming less stressed and more confident.
Pauline could bring out the best in performers. The first time I witnessed this was in a 1980 performance at the Walker Art Center, Minneapolis. An illustrated transcript of the event appears in the chapter titled "MMM" in Pauline's collected writings, Software for People. Pauline gave the audience instructions and waited, listening to the results. After an uncomfortably long silence, a beautiful sound emerged. What really impressed me was that Pauline did not rely on virtuosity but on focus, and had faith that we would be capable of creating the piece.
---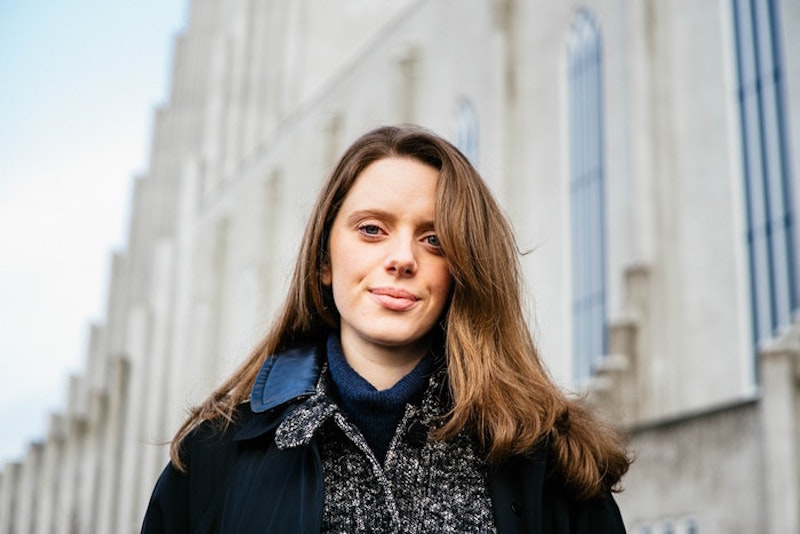 Lauren Martin
Lauren Martin is a music journalist specialising in electronic music. A regular host of lectures with musicians and DJs for Red Bull Music Academy, she is also a writer and presenter of a weekly mix show on RBMA radio.
---
Last summer, I attended Oliver Coates' Deep ∞ Minimalism event and Oliveros' deep listening theory stayed with me throughout. This minimal music, in a big, stone and marble space, made complex rhythms out of simple pulses and spatial resonances and algorithms with emotional results.
At the event, she said that if we don't listen to each other we can't find out very much at all; that we're in a very dangerous time, and that it's critical not "to listen" but "to be listening," as a constant act. Then she led a toning meditation. Everyone sat on the floor, facing the centre of the church. She explained that when you breathe out and make a tone, and listen to the ways it spreads through the space, you realise that "your own DNA is out there." Gradually, the cluster of the sound shifted towards the resonance of the room. Listening to the breathing and the toning made my arms and ribcage go soft.
Finishing, she said she wished that, one day, she could do a worldwide tuning mediation, through all the radio stations at the same time, because that "would unify people rather than set them apart."
Photo: Carys Huws
---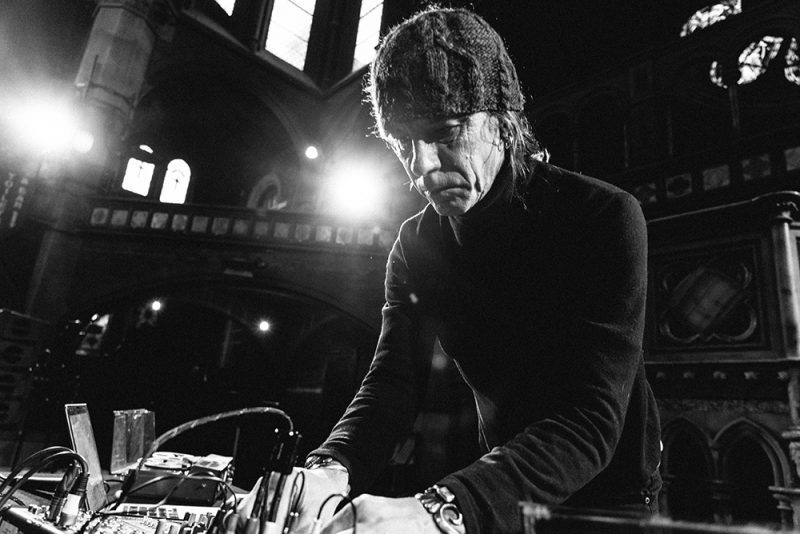 William Basinski
William Basinksi is a experimental and ambient musician from Texas now living in Los Angeles. Specializing in tape loop based compositions, he is best known for his 2002 album The Disintegration Loops. He released his 24th album, A Shadow in Time, this year on 2062 Records.
---
I'm sad to say I never had the chance to meet Pauline Oliveros. But in the late '70s when I left North Texas State University to move to San Francisco with my love James Elaine – still together – to start trying out my tape studies etc, of course I had heard of her.
I had heard about Mills College, but I had so little confidence in myself that even though I loved the experiments I was conducting at the time, I couldn't bring myself to march up there and present something to the centre she started. I regret that. I regret never meeting her just because of my own insecurity. Also, being gay in those days was still to me what seemed to be a very rare thing. I didn't know most of the geniuses in contemporary art were gay.
Pauline's Deep Listening is, in my opinion, the most important part of her teaching. It was something that I was taught by my most important university professor at NTSU. He taught us how to stretch our ears and listen, that's what Pauline did. I love her and her massive contribution to music in the 20th century and beyond. I'm so glad she is finally getting her dues.
Photo: Carys Huws
Main image: The Center for Contemporary Music Archives, Mills College