Published on
September 23, 2019
Category
News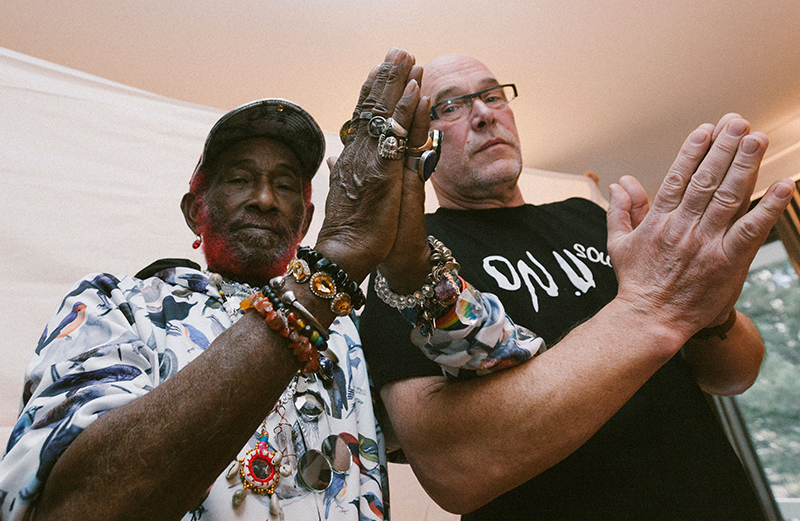 A companion to his Rainford album.
Lee "Scratch" Perry is releasing a new dub record called Heavy Rain, via On-U Sound this December.
Read more: Making Rainford: In conversation with Lee "Scratch" Perry and Adrian Sherwood
Its 12-tracks feature cameos by Brian Eno and The Wailers' Vin Gordon, as well as co-production by Adrian Sherwood.
Described as a dub companion to the Rainford LP Perry released earlier this year, it also includes two new original songs – 'Dreams Come True' and 'Above And Beyond'.
Head here for more info in advance of its 6th December release, check out the cover art and tracklist below.
Tracklist
Side A
1. Intro – Music Shall Echo
2. Here Come The Warm Dreads – feat. Brian Eno
3. Rattling Bones And Crowns – feat. Vin Gordon
4. Mindworker
5. Enlightened
6. Hooligan Hank
Side B
1. Crickets In Moonlight – feat. Vin Gordon
2. Space Craft
3. Dreams Come True
4. Above And Beyond
5. Heavy Rainford – feat. Vin Gordon
6. Outro – Wisdom