Published on
January 14, 2019
Category
News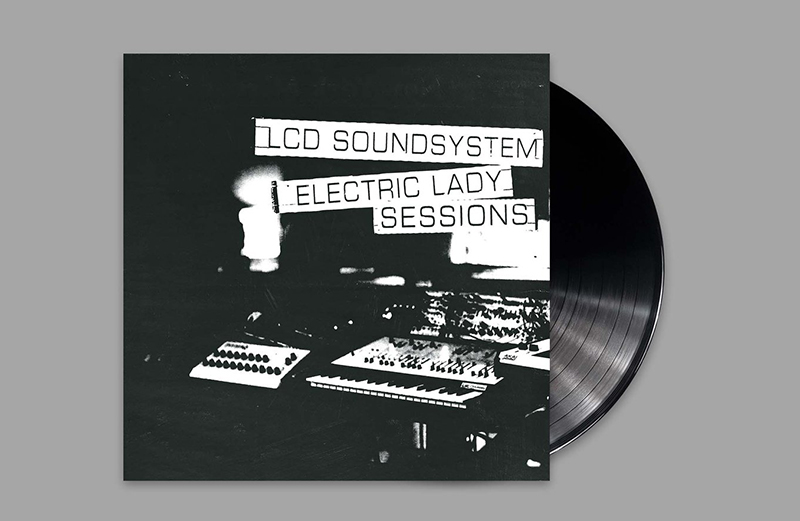 With new recordings of classic cuts alongside covers, including a rendition of Chic's 'I Want Your Love'.
LCD Soundsystem are releasing a new album called Electric Lady Sessions on 2xLP, this February via DFA.
Read more: James Murphy and 2ManyDJs discuss their vinyl-only soundsystem, the art of DJing and being uncool
All of the tracks were recorded while LCD Soundsystem were rehearsing for their American Dream tour at Electric Lady Studios, the iconic space in Greenwich Village founded by Jimi Hendrix during the 1960s.
Six of the tunes are from LCD Soundsystem's 2017 LP American Dream, three are from earlier albums and three are cover versions.
Discussing the release in a Facebook post, bandleader James Murphy explained:
The record opens with a take on The Human League's 1981 track 'Seconds' and closes with a cover of Heaven 17's '(We Don't Need This) Fascist Groove Thang'. A version of Chic's 1979 single 'I Want Your Love' is the album's third cover.
He also shared that the band used Electric Lady's downstairs recording space, where John Lennon and David Bowie recorded the 1975 single 'Fame, which was also the first single Murphy ever bought.
Electric Lady Sessions suggests that the "SEE U IN 5 YEARS" message etched onto vinyl editions of American Dream wasn't referring to their next recorded release, but could instead have been hinting at a forthcoming album of new, original material.
Pre-order a copy of the album here ahead of its 8th February release, listen to '(We Don't Need) This Fascist Groove Thang' and check out the track list below.
Tracklist:
1. Seconds
2. american dream
3. you wanted a hit
4. get innocuous
5. call the police
6. i used to
7. tonite
8. home
9. I Want Your Love
10. emotional haircut
11. oh baby
12. (We Don't Need This) Fascist Groove Thang