Published on
February 7, 2019
Category
News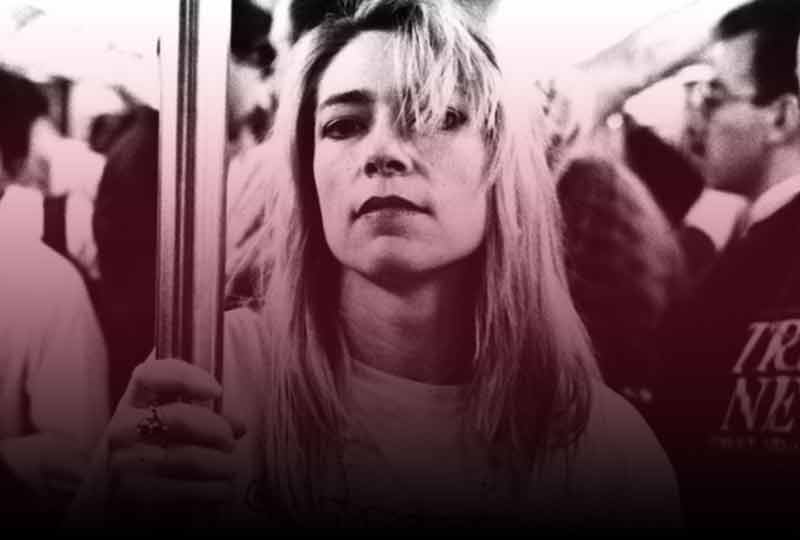 With a limited edition vinyl release of her Sound for Andy Warhol's Kiss score.
Musician and artist Kim Gordon is opening her first solo exhibition, Kim Gordon: Lo-Fi Glamour, this May at the Andy Warhol Museum in Pennsylvania.
Read more: Noise Riot: 10 essential Sonic Youth records
As the Museum shares: "In the 1980s, it was through art that Kim found music, coming to Sonic Youth sideways from an early interest in art, aesthetics, and performance."
"Gordon cites Warhol as one of her artistic influences, particularly the lo-fi aesthetic of Warhol's studio, as well as his involvement with the Velvet Underground, and his multi-disciplinary practice in fashion, painting, music, publishing, and performance."
The show will feature her paintings, sculpture, figure drawings and a newly commissioned score for Andy Warhol's 1964 silent film Kiss – recorded at the Warhol theatre, with a band including Bill Nace (who she is in Body/Head with), Steve Gunn and John Truscinski.
A limited edition LP of Gordon's commissioned score, which also features a booklet of essays that contextualize her artistic practice, will also be available alongside the exhibition.
In 2016, Gordon presented a pop-up record shop in collaboration with the Gagosian Gallery at the Los Angeles Art Book Store. Last year, she collaborated with Bill Nace on Body/Head album The Switch.
Kim Gordon: Lo-Fi Glamour runs 17th May through 1st September at the Andy Warhol Museum.
Head here for more info, and watch a Sound for Andy Warhol's Kiss live recording session above.