Published on
April 28, 2020
Category
News
Groove around London in the disco-fuelled video for first single 'Time (You And I)'.
Texan trio Khruangbin are releasing a new album called Mordechai, this June via Dead Oceans and Night Time Stories.
Drawing on "reference points from Pakistan, Korea, and West Africa, incorporating strains of Indian chanting boxes and Congolese syncopated guitar," it also "features vocals prominently on nearly every song, a first for the mostly instrumental band," according to the labels.
Mordechai's 10-tracks were recorded in the group's farmhouse studio in Burton, Texas.
The album follows Khruangbin's Hasta El Cielo LP, as well as their Con Todo El Mundo LP – the latter of which was one of our favourite albums of 2018.
Pre-order a copy here in advance of its 26th June release, check out the cover artwork and tracklist below.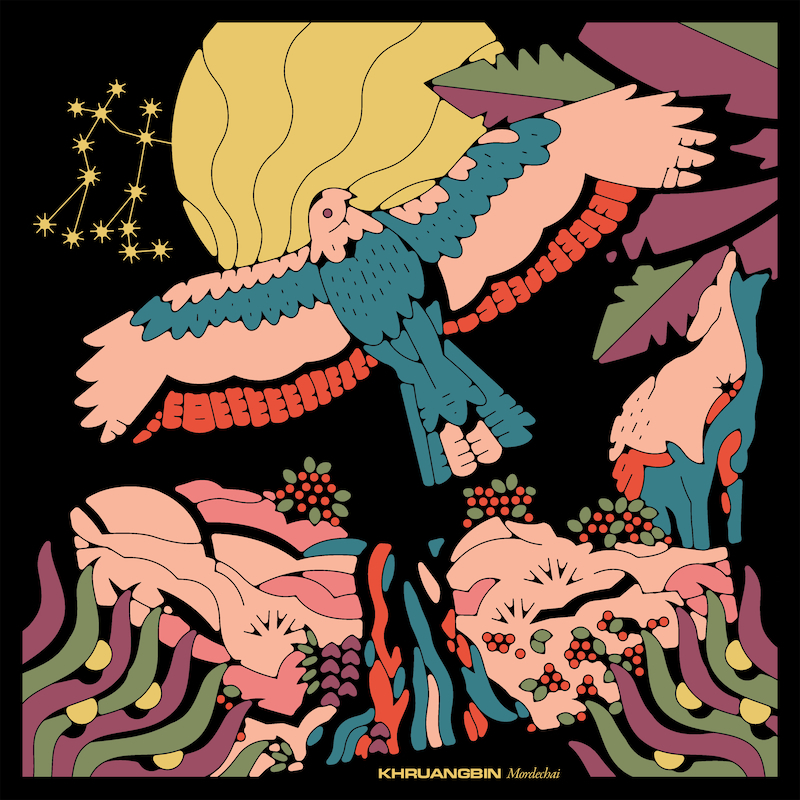 Tracklist:
1. First Class
2. Time (You and I) 05:42
3. Connaissais de Face
4. Father Bird, Mother Bird
5. If There Is No Question
6. Pelota
7. One To Remember
8. Dearest Alfred
9. So We Won't Forget
10. Shida