Published on
May 23, 2019
Category
News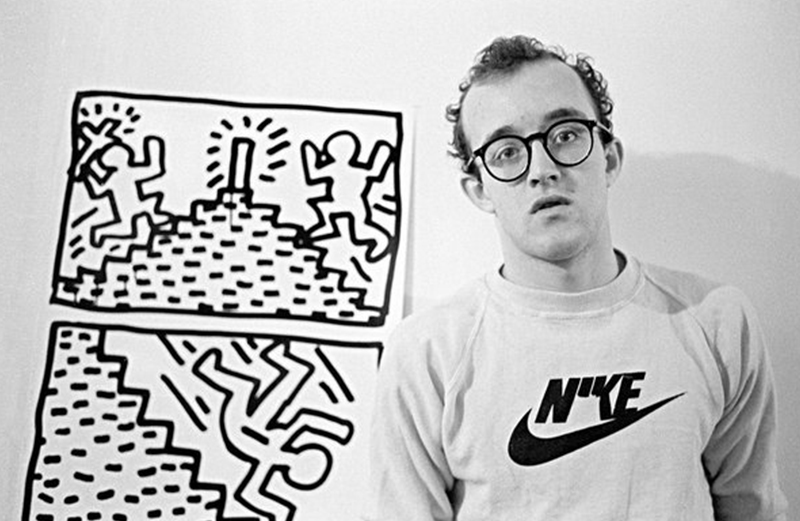 A sonic snapshot of downtown NYC.
Soul Jazz Records will release a new compilation, Keith Haring: The World of Keith Haring, to accompany a forthcoming exhibition of his work at Tate Liverpool next month.
Capturing the musical milieu in which Haring operated, the compilation will feature artists like Fab 5 Freddy, Jonzun Crew, Yoko Ono, Johnny Dynell, Art Zoyd and Class Action, whose Sleeping Bag-released 'Weekend' was a Paradise Garage anthem.
The compilation follows a previous collaboration between Soul Jazz and Tate, with the gallery's 2017 exhibition Soul Of A Nation ultimately receiving two accompanying releases.
Both the exhibition and compilation coincide with renewed interest in the creative and cultural environment of early '80s downtown NYC, with a a new photo book showcasing unseen photos of the relationship between Jean-Michel Basquiat and Andy Warhol.
The Vinyl Factory is also teaming up with Lonely Table and Anja Ngozi to release a collection of new music inspired by Basquiat's work, called Untitled.
While details about the compilation are currently scarce, the triple LP will be released on 28th June. Keith Haring at Tate Liverpool runs from 14th June 2019 – 10th November 2019. Click here for more info and check out the album artwork below.