Published on
October 10, 2018
Category
News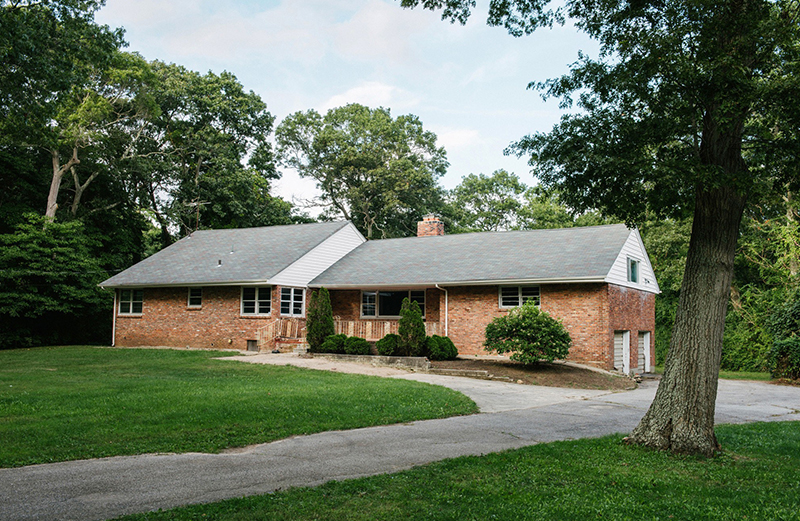 The basement studio will be turned into an "interactive and creative space".
John and Alice Coltrane's former home has been named a "National Treasure" by the National Trust for Preservation, reports the New York Times.
Read more: Coltrane, Kamasi and the art of looking both directions at once
Located in Huntington, New York, John Coltrane composed his seminal 1964 LP A Love Supreme in its second-floor bedroom, while Alice Coltrane record her first five albums in its basement studio, starting with Monastic Trio in 1968.
John lived in the home until his death in 1967, while Alice remained there through the early '70s.
After Alice sold the house in 1973, its ownership changed hands multiple times, and in 2002 the house was slated to be demolished by a local developer.
Thankfully, a campaign lead by music lovers worldwide saved the house from destruction, and the property was purchased by the town of Huntington in 2006. It now belongs to the foundation Friends of the John and Alice Coltrane Home.
"Restoring and reusing the home for music education and outreach presents an outstanding opportunity to honour the Coltranes' values of innovation, creativity, hard work and self-empowerment," explains president and chief executive of the National Trust, Stephanie Meeks.
Alongside a large scale renovation of the home itself, the basement studio will be turned into an "interactive and creative space", and a public park will be created on the land surrounding it.
Earlier this year, John's lost 1963 album, Both Directions at Once, was released for the first time.
Head here for more info.