Published on
June 14, 2018
Category
Label News
The Wu-Tang Clan legend joins Hadey for the soulful 5-tracker.
Producer and musician Jerome Hadey will release a new EP Never For Money, Always For Love on The Vinyl Factory and his new label Villa Lena Recordings, which takes its name from Hadley's artists' residence in Tuscany.
Read next: Listen to an exclusive mix of RZA's most important tracks
The EP features three original tracks and a trio of collaborators – London Vocalists J Caesar and Qendresa, and Wu-Tang Clan's RZA – and two remixes, from Loco Dice and Ninetoes. Fusing soulful house, hip-hop and rnb, it was described by Funkadelic legend George Clinton as "futuristic Motown".
Having cut his teeth in Paris clubs, where he made two albums with Berlin's Sonar Kollectiv, Hadey has since worked as a tour manager for Wu-Tang Clan and a music supervisor in film – collaborating with composer Hans Zimmer, as well as producing remixes for Charlotte Gainsbourg, New Young Pony Club and DJ Mehdi.
RZA appears on 'Tomorrow', a euphoric and affirmative house track and manifesto for music's power to create positive change in the world. As he says: "May all those who hear it be inspired to persevere through the storms of life and evolve to become the best possible version of themselves."
Jerome Hadey's Never For Money, Always For Love is out on the 22nd June in an edition of 500 and is available to pre-order from The Vinyl Factory shop.
Check out the Hadey-designed artwork and tracklist below.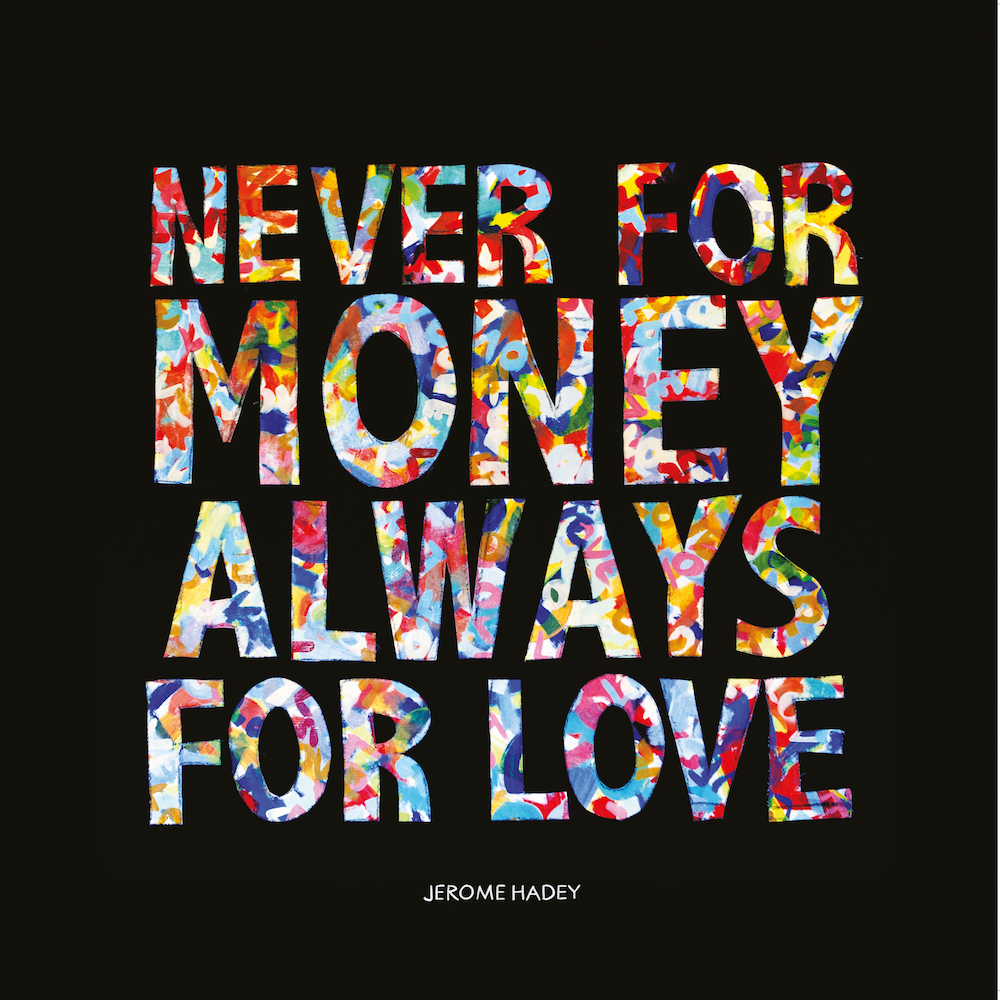 Tracklist:
A1. Never For Money, Always For Love (Feat. J Caesar)
A2. I Wonder (Feat. Qendresa)
A3. Tomorrow (Feat RZA)
B1. I Wonder (Ninetoes Remix)
B2. Tomorrow (Feat RZA) (Loco Dice Rework)